Craig Isbell, who once told Charles Lindbergh he'd never make it across the Atlantic, helped bring Springfield into the age of air.
Isbell and a partner, Gelder Lockwood, founded the Springfield Aviation Co., which operated Southwest Airport, on Chatham Road south of Wabash Avenue, from 1927 into the 1960s. (The 160-acre facility also was known at times as the Springfield Municipal Airport and Commercial Airport.)
Isbell and Lockwood became pilots as young men, attracted by the romance of aviation. In contrast to the devil-may-care attitude common to many early fliers, however, Isbell and Lockwood were also businessmen, entrepreneurs and educators.
Isbell (1904-2004), who grew up in Iowa, learned to fly in Peoria – where he first met Lindbergh – and came to Springfield in 1926 as an employee of Robertson Airlines, which had the contract for airmail service between Chicago and St. Louis. Lockwood (1904-72), a native of Virden, got his first flying lessons on Springfield's earliest landing strip — the infield of the Illinois State Fairgrounds Grandstand.
Isbell was still at Peoria when he met Lindbergh. Once during the winter of 1926, the two stayed up all night to start Lindbergh's plane periodically, ensuring it would be ready to go in the morning.  Isbell told the story to State Journal-Register writer Elizabeth Bettendorf in 1995.
By 3 a.m., Isbell's head was nodding, but Lindbergh started talking about Raymond Orteig's $25,000 offer to any pilot who could fly nonstop and solo across the Atlantic.

"He said, 'Craig, I believe a fellow could do that,'" recalls Isbell. …

The young Isbell, beginning to doze off, muttered, "Oh, Slim, you couldn't."

To this day, that moment still gives the long-retired pilot pause: "To think," he says softly, "that I was one of the people who told Lindbergh he couldn't do it."
In Springfield, Isbell and Lockwood first partnered in the L&I Aerial Service. The two "barnstormed from church picnics to plowing matches, ferrying awestruck farmers and children high over Illinois' patchwork of farm fields for $2.50 a ride," Bettendorf wrote.
When Lindbergh flew mail on the Chicago-St. Louis route, he stopped in Springfield at Bosa Field, a farm field west of the city off Hazlett Lane. Bosa Field, however, was too small for the growing aviation industry even in the 1920s. So Isbell and Lockwood incorporated as the Springfield Aviation Co. and – along with a third, inactive partner, Leslie Van Meter (1892-1956) – opened Southwest Airport in the fall of 1927.
Southwest began on a 35-acre site with a hangar that held two planes, but it quickly expanded, even accommodating daily commercial flights. The Illinois State Journal described the field and its operations in 1932.
The commercial airport has become a veritable beehive of industry. Local "cloud hoppers" are brushing the dust from their "old crates" and overhauling them in preparation for an active season. …

The local airport, which is licensed by the aeronautical branch, United States Department of Commerce, with a commercial rating, has improved rapidly since it was first opened in the fall of 1927. It comprises 123 acres and is equipped with border lights, landing flood lights and a revolving 24-inch beacon. Located on the airport are a steel hangar, 80 by 80 feet, two smaller wooden hangars, a U.S. weather bureau office, Springfield Aviation company office and a restaurant. …

The eight American Airways ships which daily thunder away from the local field with their cargoes of passengers and mail on the route between St. Louis and Chicago never have lost the interest of large groups of spectators, many of whom go to the field especially to see them land and take off.

These large ships, which will accommodate nine passengers, have many of the facilities of passenger coaches running on the larger railroads. …
Passenger planes got too big to use Southwest and its shale runways, so Springfield lost commercial air service in 1939. Southwest continued to serve private and hobby aircraft, however, and it became an active training site for prospective new pilots.
Adelaide O'Brien Rentschler, the first woman pilot in downstate Illinois, was one of those who caught the flying bug at Southwest. She was about 12 years old when she attended opening day ceremonies at the new airport. Rentschler's grandfather bought tickets on a demonstration flight for the two of them. "That was my first airplane ride, and it was love at first flight," she remembered later.
Springfield native Corwin "Corky" Meyer, aviation executive and member of the Test Pilots Hall of Honor, also got his first flying lessons at Southwest. In another 1995 interview with Bettendorf, Meyer explained why Isbell impressed him.
In those days, a lot of flight instructors were bombastic or they drank. But Isbell wasn't like that.He always wore a suit and tie and he spoke softly. He was really persnickety about flying safety.
A 1946 article in Aviation Dealer magazine noted that all of Southwest Airport's planes had flight recorders – early versions of today's "black boxes" – that kept track of every maneuver a plane made in flight. The devices were used to discourage "buzzing and other prohibited maneuvers," the story said.
Celebrity aviators who flew into Southwest over the years included Amelia Earhart and Wiley Post, a record-setting flier who died in a crash with Will Rogers in 1935. Brothers Hunter and Humphrey Moody beat the world record for endurance flying in a light aircraft — nearly 344 hours — from Southwest in 1939.
Southwest remained a private-aviation center after the opening of Abraham Lincoln Capital Airport in 1949. Isbell sold out to Lockwood in 1955, and Lockwood closed Southwest as an airport in 1962. The milestone was noted by Illinois State Journal reporter Richard Emery:
The airfield that once was a key link in the toddling air-mail service has slowly and painfully watched time pass her by – but not with regret. For she can proudly look back on a famous aviation history second to none.
Most of Southwest's acreage was sold off for residential development. Remote-control aircraft enthusiasts used the field for a while thereafter, while Lockwood operated a boat company from some of the former airport buildings. Nothing remained of Southwest Airport in 2021 except an unused grass strip and a few increasingly dilapidated buildings off Chatham Road east of the Westchester subdivision.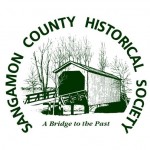 John Gelder Lockwood is buried at Oak Ridge Cemetery. George Craig Isbell is buried in Arizona.
Original content copyright Sangamon County Historical Society. You are free to republish this content as long as credit is given to the Society. Learn how to support the Society.