Abraham Lincoln Capital Airport was dedicated, under its original name of Capital Airport, on Nov. 2, 1947.
The ceremony culminated a nearly decade-long effort to build a new airport, an initiative sparked when the two airlines that previously served Springfield — American Airlines in November 1938 and then Chicago & Southern Airlines in November 1939 (note: year has been corrected) — canceled scheduled service.  Both cited inadequate facilities at the Springfield Aviation Co.'s airport on Chatham Road.
When Chicago & Southern  cut off service, it marked the first time since 1928 that Springfield had had no scheduled passenger or airmail service. However, railroad tracks ran on both sides of the Springfield Aviation airport, and it couldn't be expanded beyond the existing 128 acres. The area's other private airport east of Lake Springfield, Fleck's Field, also was unsuitable.
Attempts to build a new airport were delayed by World War II. However, the effort got back on track in the spring of 1945. According to a story in the Nov. 2, 1947 Illinois State Journal, Henry M. Lutz, vice president of the Franklin Life Insurance Co., started the process with phone calls to 50 "key men" of Springfield.
"Lutz' method was to call each man … and ask him these two questions: 'You're for Springfield, aren't you?' and "You're for an airport, too, aren't you?'" the newspaper said. "Lutz said that he had no negative reply out of 50 queries."
That led to a meeting in Mayor John "Buddy" Kapp's office on V-E Day, May 8, 1945, at which a citizens airport committee was formed. Things moved quickly after that, with area  residents voting overwhelmingly — 14,175 to 4,605 — in June  to create the Springfield Airport Authority and give it taxing power .
The choice of possible airport sites already had been reduced to two: a south-side area between U.S. 66 and Walnut Street extended; and the eventual choice, northwest of Springfield off Illinois 29 just south of the Sangamon River.
The SAA selected the north-side property in July. The land was cheaper, there were no nearby bodies of water, and the site was both closer to downtown and farther from the southwest airport, which was to remain in operation. In addition, the city of Springfield was already showing signs of growth to the south, while officials judged the north-side property was otherwise destined to remain farmland.
Estimated cost of creating the new airport was $2.8 million in 1946.
Obtaining enough federal funding to build the airport was unexpectedly difficult, and the SAA had to cut corners to save construction costs. For instance, six of its buildings came from the Sangamon Ordnance Plant near Illiopolis, where artillery shells had been manufactured during the war. Three were former ammunition warehouses; the others were a fire station, a cafeteria and a gauge laboratory.
The airport board, turning down a suggestion that the field be named after central Illinois World War I flying ace Howard Knotts, chose the name "Capital Airport" in October 1947. ("Abraham Lincoln" was added to the name in 2004.)
The field was dedicated in November 1947, an event attended by an estimated 6,000 people, and launched with an open house on May 30, 1953. Lutz, who had remained active in formation of the airport, was general chairman at both events.
Lutz (1897-1970) came to Springfield from Texas as Franklin Life's vice president of finance in 1940, shortly after Texan Charles Becker bought Franklin. He remained finance vice president until 1964 and on the board of Franklin Life until 1968.
When the airport opened, it had three runways, each 5,300 feet long, a service apron, a temporary terminal and T-hangars for 38 aircraft. American Airlines immediately started four flights daily from Chicago and St. Louis. Air express service also resumed.
The 170th Fighter Squadron/183rd Fighter Wing, a unit of the Illinois National Guard, was stationed at the airport beginning in 1946. (The 170th was deactivated in 2008, but the 183rd continues to be based in Springfield; its activities at the airport in 2013 mainly consisted of F-16 engine repair and an aerospace planning and assessment mission.)
As of 2013, the airport took in 2,300 acres; the longest of its three runways was 8,000 feet.
Hat tip: To David Jordan of Peoria for correcting the date when Chicago & Southern Airlines ceased Springfield service.
Sources: Files at the Sangamon Valley Collection, Lincoln Library; The Fabulous Franklin Story, Francis J. O'Brien (1972).
More information on local aviation: Thornton Walker (full name John Thornton Walker) was the Illinois State Journal's part-time aviation columnist during the 1930s. A Flickr page set up by Walker's son-in-law, Bill Strouse, contains many photos of Southwest Airport, along with reproductions of some of Walker's columns.
Job Conger's Springfield Aviation (2008) is largely a photo book compiled from selected images in the Springfield Aviation Collection at the Illinois Digital Archives. Many of the photo captions, however, provide useful context. Portions of Springfield Aviation are searchable online.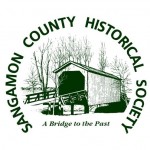 Original content copyright Sangamon County Historical Society. You are free to republish this content as long as credit is given to the Society.