Springfield Mayor David Griffiths and Fire Chief Peter Jacobs were on their way to a day of fishing June 12, 1907. When they took a wrong turn, their buggy overturned in a Sangamon River backwater slough. Neither man could swim.
Jacobs never remembered what happened immediately afterwards, only that he somehow ended up standing in waist-deep water.
When he surfaced, the Illinois State Journal reported the next day, Jacobs "saw his own hat and the mayor's and a few cigars which had been in their pockets floating down stream, and then, one minute later, he realized all that had disappeared."
Jacobs ran three-quarters of a mile to a farmer's home, where he telephoned for help. He and a farmhand then returned to the slough. The farmhand, William Blakeley, spied Griffiths' coat and, with a grab-hook, pulled the mayor's body from the water. Griffiths had been tangled up in the buggy harness, which apparently kept him from reaching the surface of the water before he drowned.
Griffiths, who had been mayor for only 43 days, and Jacobs were among a half-dozen Springfield men who had planned an outing at a fishing camp 11 miles southeast of the city. Traveling on their own, the two got directions that would have taken them on a side route around the slough, which held water from the overflowing South Fork of the Sangamon River. They missed the turn, however, and stayed on the main road.
The slough was about three feet deep during normal water levels, and a narrow bridge took the road across the shallow water. That day, however, the slough was 10 feet deep, and the bridge was underwater. Griffiths and Jacobs, unfamiliar with the area, could see the road continue past the slough, so they assumed they had reached a natural ford. They had no idea the bridge (which had no rails) was underwater, or that it existed at all.
People afterwards theorized that the buggy started out with all four wheels on the bridge, but once in deeper water, one side slipped off. The buggy fell into the water, pulling Griffiths, Jacobs and the horse (which also drowned) with it.
Word of the tragedy spread quickly, the Journal said.
Within one hour after the first reports reached the city the banks of the river where Mayor Griffiths was drowned were lined with people from the city and neighboring farms. Reaching the scene, the sorrow of the crowds was deepened, as the body of the mayor had been recovered fifteen minutes before the first of the crowd reached the river and lay lifeless before a thousand eyes, few of which were dry.

Strong men, who had borne news bravely until the scene was reached, wept when they saw the body of the man they had known for years and who had only so recently had his highest ambition gratified. Women who had accompanied their husbands to the scene broke down and wept bitterly, though many of them had never been intimately acquainted with the man.

It was a scene to soften the hearts of the strongest.
David Griffiths was born in 1875 in Hamilton, Ontario, but grew up in Springfield after his father, John Griffiths, went to work for the Springfield Iron Co. Griffiths attended Springfield schools and obtained a civil engineering degree from Rensselaer Polytechnic Institute in Troy, N.Y. He starred on amateur football and baseball teams in Springfield before the turn of the century.
Griffiths worked as assistant city engineer and at Springfield Iron, where he succeeded his father as superintendent for about eight months before the company shut down in early 1900. Griffiths won a landslide election for city treasurer in 1901; after his city term ended in 1903, he was appointed deputy Sangamon County treasurer.
Griffiths defeated four-term incumbent Harry Devereux and lawyer Frank Bode in a three-way race for mayor in April 1907.
Samuel Twyman
The Springfield City Council elected Second Ward Ald. Samuel Twyman (1845-1908) as mayor pro tem only hours after David Griffiths' death.
Twyman, born in Kentucky, saw combat with a Kentucky-based Union Army cavalry unit during the Civil War. He came to Springfield after the war, working here as a book salesman and later in newspaper advertising sales. He also held several offices in Springfield's Stephenson Post of the Grand Army of the Republic.
Twyman served as mayor pro tem only until a special election was held to replace Griffiths; Twyman did not seek the office himself.
In July, former Illinois adjutant general Roy Reece (1870-1925) defeated hotelier and alderman John Hubbel McCreery (1862-1920) in a special election held to finish Griffiths' term. As it turned out, it was a dubious honor: Reece is remembered today as the mayor who was in office during the Springfield race riot of August 1908.
Mayors pro tem
Samuel Twyman, who relinquished his gavel to Roy Reece on July 29, 1907, served 48 days as mayor, five more than David Griffiths, the man he replaced. However, Twyman is often omitted from lists of people who have served as mayor.
That may be because Springfield had so many other mayors pro tem in the late 19th and early 20th centuries: in order to conduct business, the city council named an alderman mayor pro tem every time the elected mayor was unable to attend a city council meeting because he was ill or out of town. Newspaper articles suggest at least a half-dozen aldermen served one-day stints as mayors pro tem between 1880 and 1906; a couple more were elected similarly between Twyman's term in 1907 and when the city adopted the commission form of government in 1911.
Only three mayors have died in office: Griffiths; Samuel Bullard (1926); and Tim Davlin (2010).
Bullard was mayor while Springfield used the commission form of government; under that law, the finance commissioner, J. Emil Smith, automatically became mayor pro tem. A few days later, fellow council members named him to succeed Bullard.
Smith won election on his own, virtually without opposition, in 1927. However, he unexpectedly resigned, effective May 1, 1930, to become editor of the Illinois State Journal (Smith had been a journalist before his political career, which began when he was elected city clerk in 1907).
Smith's resignation made Finance Com. Harry Luers (1888-1958) mayor pro tem, but Luers held the office for only a few minutes – just long enough to preside over the council's selection of Emil Smith's police chief, Hal M. Smith (1868-1934), as the new mayor.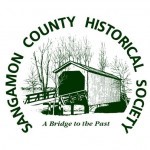 The city was back to aldermanic government when Davlin (1957-2010) committed suicide. Ald. Frank Kunz served as mayor pro tem for two weeks, until the council selected Ald. Frank Edwards (1950-2020) as Davlin's successor.
Original content copyright Sangamon County Historical Society. You are free to republish this content as long as credit is given to the Society. Learn how to support the Society.