Springfield Marine Bank, originally chartered as the Springfield Marine & Fire Insurance Co. in 1851 and now part of JPMorgan Chase, is the oldest banking institution in Illinois. Abraham Lincoln banked at Marine.
Original stockholders included Jacob Bunn Sr., Robert Irwin, John Williams, Stephen T. Logan, Samuel H. Treat, and Gov. Augustus French, but the bank was controlled for most of its independent existence by the Bunn family.
Presidents were: Antrim Campbell (1851-1854), Thomas Condell (1854-1868), Reuben F. Ruth (1868-1881), Benjamin H. Ferguson (1881-1903), John W. Bunn (1903-1920), Jacob Bunn Jr. (1920-1926), George W. Bunn Sr. (1926-1938), George W. Bunn Jr. (1938-1961), Willard Bunn Jr. (1961-1974), Robert J. Saner (1974-1977), James D. Fagan (1977-1980). Willard Bunn III became president of Marine in 1980; following Marine's merger with Banc One in 1992, Bunn became chairman and CEO of Banc One Illinois, a post he held until 1994.
Under the name Bank One Corp., the institution was merged into JPMorgan Chase in 2004.
Springfield's current Marine Bank, founded in 1993, is not related to the historic Marine Bank.
More information: John Bucari conducted a number of interviews with bank officials and employees in 1973 as part of a Springfield Marine Bank project for the oral history program at what is now the University of Illinois Springfield.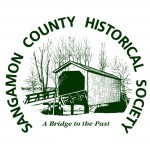 Original content copyright Sangamon County Historical Society. You are free to republish this content as long as credit is given to the Society. Learn how to support the Society.