Parks in the Springfield Park District have taken their names from U.S. presidents, local pioneers, subdivisions, donors and others. Here is a list of parks and their name derivations as of summer 2017.
Bergen. 2900 Clear Lake Ave.
The Springfield Park Board in 1913 purchased 60 acres of the farm pioneered by Presbyterian minister Rev. John Bergen. The first official rounds were played on Bergen's nine-hole golf course on May 22, 1915.
Bunn, 2500 S. 11th St.
Bunn Park originally was a privately owned amusement park, Mildred Park, named after L. Mildred Steele Iles (1844-1903), the wife of Elijah Foster Iles (1838-1925), the nephew of Springfield pioneer Elijah Iles. Mildred Park made its first appearances in Springfield newspapers in 1898. The Springfield Park District bought Mildred Park in 1909 and in 1913 renamed it Bunn Park, after financier John W. Bunn (1831-1920). Bunn Park golf course opened with nine holes in 1914 (not 1912, the date given on the Springfield Park District web site as of spring 2017); the course was expanded to 18 holes in 1917.
Patrick J. Cadigan Park, 2300 Colony West
The 4.3-acre Cadigan park, previously known as Colony West Park, is within the Colony West subdivision east of White Oaks Mall. It was added to the park system in 1968. Patrick J. Cadigan (1936-96) served as park board president.
Carpenter Park, Peoria Road, north bank of the Sangamon River
Carpenter Park, which the park district acquired in 1921 from the Carpenter family, is made up of 434 largely wooded acres on the north side of the Sangamon River. Part of the park is an Illinois Nature Preserve.  Central Illinois pioneers William and Margaret Carpenter and their descendants operated a ferry and later a mill near the park site.
Centennial Park, Bunker Hill and Lenhart roads
The 190-acre Centennial Park, added to the park district in 1997, is named for the 100th anniversary of the park district. The Springfield Pleasure Driveway and Park District was created by a referendum held on Jan. 9, 1900; voters approved the idea by a margin of 1,781 to 1,046.
Chamberlain Ball Park, Capitol Avenue west of McCreery Avenue
Chamberlain Park, a 10-acre ball field that was transferred to the park district when the Springfield Recreation Department merged with the park district in 2002, is named after judge and secretary of state Willliam Chamberlain (1931-73). The city created the park in 1975.
Comer Cox Park, 301 Martin Luther King Drive
Comer Cox Park, about 6 acres in area, was established in 1976. Comer L. Cox (1905?-71) was executive director of the Springfield Urban League from 1962 until his death.
Dreamland Park, 2300 Taylor Avenue
Dreamland Park, about 10 acres, was added to the park system in 1996. There were two earlier Dreamland Parks, both privately owned amusement parks, in Springfield. The first, founded in 1912, was at 23rd Street and Capitol Avenue, a property that already had been the site of two similar parks, The White City and the short-lived Woodland Park. It had a dance pavilion, baseball fields and other facilities, but folded sometime before 1918. The name was then adopted by an African-American entrepreneur, Amos Duncan (1887-1945), who built a new Dreamland at 2425 Cornell Ave. in the early 1920s; it lasted into the late 1930s. Duncan's Dreamland Park catered mainly to black organizations for picnics and festivals. It also was the site of baseball and football games featuring black teams. Today's Dreamland Park commemorates Duncan's enterprise.
Duncan Park, Mason Street and MacArthur Boulevard.
Duncan Park, 26 acres in size, was purchased on Sept, 10, 1920, from the Enos family. The park is named after Col. Otis B. Duncan, the highest-ranking Black officer in the U.S. Army during World War I. (The park formerly was named after Stephen A. Douglas, Abraham Lincoln's political rival.)
Eisenhower Park/Aquatic Center, Taylor and Cornell avenues
Eisenhower Park, added to the system in 1967-68, is 20.1 acres. Eisenhower Pool, Springfield's only year-round public pool, is north of Eisenhower Park and adds 1.2 acres to the site. Both the park and pool are named President Dwight D. Eisenhower.
Enos Park, Seventh and Enterprise streets
Enos Park, 3.5 acres, was donated to the park district by Susan P. Enos in 1904; it is named after the pioneering Enos family.
Fairview Park, 19th Street and Griffiths Avenue
A neighborhood group, the Fairview Improvement Association, raised money privately to buy most of the property for the 9-acre park; the land was turned over to the park district in 1958.
Gehrmann Park, Second and Calhoun streets
Gehrmann Park, about 3 acres in area, was acquired by the Springfield Park District in 1946. The 2.5-acre park formerly was the home of the family of C.A. Gehrmann (1835-1912), who operated a millinery and dry goods store in Springfield. The Gehrmann mansion and its carefully laid-out gardens and other plantings, complete with statuary, were a local showplace for decades.
Gietl Park, Bly and Stanhope roads
Gietl Park, formerly Northeast Park, was acquired in 1968. The 12-acre park includes Veterans Memorial Pool (formerly the private Suburban Aquatic Club), which was added in 1997. Gietl Park is named after Louis Gietl Sr., (1875-1953), a park trustee from 1933 to 1951 and park board president from 1948 to 1951. The name was changed in 1982.
Gurgens Park, Illinois 124 and Peoria Road
Gurgens Park, named after John Gurgens (1896-1969), who previously farmed the land, takes in 270 acres next to Carpenter Park. It was purchased in 1970. The two parks are often referred to as Carpenter-Gurgens Park.
Henson Robinson Zoo, Lake Springfield
Henson C. Robinson (1901-64), was the grandson of the founder of the Henson Robinson heating and cooling firm. As park board member and board president, his dream was to create a children's zoo in Springfield. The city of Springfield donated property on East Lake Drive for the zoo in 1967. The zoo, originally named the Henson Robinson Children's Zoo, opened to the public in spring 1970. However,  the official dedication wasn't held until Aug. 29, 1970, to accommodate the schedule of keynote speaker Marlin Perkins, television host ("Wild Kingdom" and "Zoo Parade") and former zoo director in Chicago and St. Louis.
Hobbs Park, Fox Bridge Road and Culver Avenue
Hobbs Park, a 7.2-acre park devoted to baseball and softball diamonds, is named in honor of John W. Hobbs (1899-1968). The park district acquired the property with the help of a donation from Hobbs in 1963. The park was dedicated in July 1964.
Iles Park, Sixth and Ash streets
les Park was established under the will of pioneer businessman Elijah Iles. The 10.5-acre property was given to the long-gone village of South Springfield on May 5, 1887. It was later turned over to the city of Springfield and then to the park board. It was fenced and improved about 1905.
Indian Hills Park, Miami Trail and Tonica Drive
Indian Hills Park, acquired in 1976, is a 9-acre park named for the subdivision in which it is located.
Jaycee Park, Monroe and Cressy Streets
Jaycee Park, about 13 acres, was created in 1951 with the help of the Springfield Jaycees organization.
Jefferson Park, Oxford Avenue and McCarthy Drive
Jefferson Park is named after the subdivision where it is located. The 20-acre park was added to the park system in 1968.
Kennedy Park, Walnut Street and Hawkeye Way
Kennedy Park, named after President John F. Kennedy and his brother Robert, was created in 1988 on 27 acres leased from the Springfield Airport Authority.
Kiwanis Park, Stanton and Via Verde streets
The Springfield Downtown Kiwanis Club spearheaded a $20,000 fundraising drive to help create 10-acre Kiwanis Park in 1979. The former Memorial Pool property on Ninth Street north of Converse Avenue also was traded to acquire the land for Kiwanis Park.
Lake Victoria Park, Lake Victoria Drive and Normandy Road
Lake Victoria Park, about 9 acres, is named for the nearby subdivision, which was developed in the late 1970s and 1980s.
Lanphier Park, North Grand and Michigan avenues
Lanphier Park, along with next-door Lanphier High School, was created from the former Reservoir Park, which was both a recreation facility and the reservoir for the city's public water supply prior to the creation of Lake Springfield in 1935. The reservoir was constructed in 1866 and leveled in November 1935. The park and high school are named after Robert C. Lanphier, the engineering genius behind the former Sangamo Electric Company. The main feature of Lanphier Park is Robin Roberts Stadium, a 5,200-seat baseball stadium that dates from 1925. Roberts (1926-2010) was a Lanphier High graduate; he is in the major league baseball Hall of Fame.
Lawless Park, 11th Street and Black Avenue
Lawless Park is on property that once was League Park, Springfield's first baseball stadium. It later served for decades as a circus and carnival grounds. In 2012, the park was named after youth baseball activist Dave Lawless (1944-2013.
Lincoln Greens, Lake Springfield
Lincoln Greens, an 18-hole, 240-acre golf course bordering Lake Springfield, opened on June 1, 1957. The course was designed by Robert B. Harris.
Lincoln Park 1601 N. Fifth St.
Lincoln Park originated as Oak Ridge Park, a 12-acre recreation site developed in the 1860s by the Springfield City Railway Co. as a way of increasing street car ridership. In 1905, City Railway's successor, the Springfield Consolidated Railway Co., turned the property over to the park board. The board  expanded the park northwards by purchasing 66 more acres from the Carpenter family. The new site became known as "the north park," although neighborhood residents suggested names like Glendale and Oakdale. Records are unclear, but park trustees apparently chose to name the site after Abraham Lincoln, perhaps because of its proximity to Abraham Lincoln's tomb in Oak Ridge Cemetery. However, the names "North Park" and "Lincoln Park" appear to have been used interchangeably through at least 1908. City directories called the property "North Park" through 1908; the 1909 directory was the first to switch to "Lincoln Park."
Lindbergh Park, Lindbergh and Westchester boulevards
Lindbergh Park, named after Charles and Anne Lindbergh, takes in about 16 acres. It was added to the park system in 1991.
Paul A. Barker Park, 2008 Barnard Drive
The 26-acre Paul A. Barker Park site was donated to the park district by the Paul Barker Trust in 2005. Paul Barker (1914-2004), born and raised in Springfield, inherited shares in what became the McLaughlin Manufacturing Co., which made underground construction equipment. He moved to the Chicago area in 1978, but is buried in Oak Ridge Cemetery.
Pasfield Golf Course, 1700 W. Lawrence Ave.
The 9-hole Pasfield Golf Course opened as a park district course in spring 1930. It is named after George Pasfield Jr. (1870-1930), who served five terms as park board president. Part of the property had been a course operated by the Springfield Golf Club as early as 1898.
Riverside Park, 4115 Sandhill Road
Riverside Park, 470 acres on the south bank of the Sangamon River, was operated by the Springfield Recreation Department until the SRD was folded into the park district in 2002. The park was developed from old city waterworks acreage at the instigation of Mayor Nelson Howarth in the 1960s and opened to the public in March 1966.
Rotary Park, Iles Avenue and Archer Elevator Road
Forty-acre Rotary Park was added to the park system in 1994. It is named after the Rotary Club, three chapters of which raised money to help create the park.
Schlitt Park, Oakmont and Sharon drives
Schlitt Park, a 5-acre park next to Owen Marsh School, was added to the park system in 1971. Fred P. Schlitt served 26 years on the park board, including eight years as president. He also was president of the Illinois Association of Park Districts.
Edwin Watts Southwind Park, 4965 S. Second St.
Edwin Watts (1839-1913) farmed and raised cattle on the land that now is Edwin Watts Southwind Park. His family donated the 80-acre property to the park district in 2004. The name of the park, which is fully accessible to the disabled, also recognizes the fact that a wind turbine provides some of the park's electricity.
Stuart Park, Jefferson Street and Winch Road
Stuart Park is named after Robert Stuart, who was president of the park board from 1957 to 1975. The 38-acre site, which was added to the park district in 1988, is leased from the Springfield Airport Authority.
Timberbrooke Park, Washington Street and Bruns Lane
Timberbrooke Park is an 18-acre property that was added to the park district in 1977. It is named after the subdivision where it is located.
Vredenburgh Park, Crusaders Road
Vredenburgh Park, an 8.5-acre park, was donated to the park district by the Vredenburgh family in 1974.
Washington Park, South Grand Avenue west of MacArthur Bouleavard
Washington Park, named after George Washington, was the park district's first project. Like Oak Ridge/Lincoln Park, the original Washington Park was a project to encourage street car ridership – in this case, the People's Electric Street Railway began development on part of today's Washington Park in 1890. The company donated the land to the new park district in 1901; additional acquisitions brought Washington Park to its current 150 acres.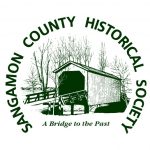 Westchester Park, Westchester Boulevard and Danbury Drive.
Westchester Park, named for the subdivision, is an 11-acre site that was added to the park district in 1965.
Sources: Springfield Park District web site (despite some inaccuracies); Illinois State Journal, Illinois State Register, State Journal-Register; Sangamon Valley Collection, Lincoln Library