Frank Zito, usually characterized as "Springfield's godfather," remains a fabled figure in the history of Springfield organized crime decades after his death. He attended the notorious Apalachin, N.Y., conference of Mafia chieftains, seriocomically invoked the Fifth Amendment before a Congressional investigating committee, and reputedly ran local rackets with a murderous hand.
It's now possible, however – thanks to the recent availability of searchable online newspaper files — to examine Zito's record in more detail, especially his early life, and get a better understanding of his roles in Springfield and his status in organized crime generally.
Newspaper stories reveal that, despite his criminal reputation, Zito regularly took part in church and charitable efforts and that he apparently lived a conventional, thoroughly unthreatening private life.
What's more, the newspaper files refocus attention on Zito's three brothers, all of whom also were allegedly involved in liquor, gambling and associated criminal enterprises, and disclose that the Zito reach extended to Rockford as well as Springfield. In fact, when it came to Mafia connections, Frank Zito may not even have been the most influential member of his own family.
In birth order, the  Zitos were: Sam (1889-1978); Frank (1893-1974); Tony (1900-99); and Joseph "Diamond Joe" (1906-81). All were born near Palermo, Sicily; the brothers, who were among 11 children of Giuseppe and Lorenza Zito, apparently emigrated individually to the U.S. as young men – Frank Zito in 1910, according to later testimony before a Congressional investigating committee.
The two oldest brothers, Sam and Frank, first came to public attention because of incidents in Benld, where many Italian coal miners lived.
Sam was charged in 1914 with using the mail to extort $1,000 from an Italian businessman, allegedly threatening the victim via a letter decorated with a dagger and cross. The next year, a Benld miner who had been stabbed and robbed of $10 gave a deathbed statement identifying Frank Zito and another man as his assailants. Zito and the alleged accomplice were set for trial in Macoupin County in early 1917; however, the trial was postponed several times, and the charges eventually were dismissed "with leave to reinstate." They were never reinstated. (Editor's note: this paragraph has been updated.) 
Early years in Springfield
Frank Zito moved to Springfield about 1920, he told the Congressional panel. That is generally confirmed by the 1921 and 1922 city directories, which have him living and selling soft drinks at 930 E. Carpenter St.
That's also when Zito began to make news for Prohibition violations and other crimes. In 1922, Zito and another man were arrested after taking delivery of four 40-gallon stills and other distilling "paraphanalia," as the Illinois State Register spelled it in a May 3 story. Zito already had one conviction for illicit liquor and was awaiting trial on a second when federal agents made the new arrest, the newspaper said, "and on this offense, the penitentiary sentence will be asked."
That prison term never came to pass, perhaps because the local court system was so jammed with liquor cases. In November 1922, the Illinois State Journal reported that Frank and Sam Zito were merely two of 140 people who were slated for trial in connection with Prohibition violations.
The 1925 city directory continued to list Frank Zito as operating a grocery at 930 E. Carpenter St. (Zito's purported occupation changed often over the years. At various times, he was reported to be a coal miner, a real estate salesman, a "broker," the manager of a cab company, and involved in an unspecified way with the Otis Oil Co. By the 1950 city directory, Zito's occupation was listed as "Modern Distributing Co.," which officially distributed juke boxes and pinball and cigarette machines. That probably was Zito's longest-lasting occupational association, although, no doubt for legal reasons, Lena and Nina Zito – the wives of Frank and Tony Zito, respectively – were officially the owners of Modern Distributing. By 1966, when he was 73 years old, the city directory listed Frank simply as "retired.")
As the 1920s continued, Zito had a series of minor run-ins with authorities, the newspaper files show, but his businesses apparently prospered, and he made several overtures toward respectability, especially following his marriage to Lena Sgro in November 1924. The Zitos contributed $2 to a fund for victims of the Great Tri-State Tornado of 1925, bought a small "congratulations" ad in the newspaper when the Cathedral of the Immaculate Conception was dedicated, and hosted an ice-cream party in 1928 for "the little crippled children at the sanitarium at Riverton."
In March 1930, Zito was even named chairman of a fundraising effort to build a new church for Italian Catholics in Springfield, the church of San Francesco D'Assisi (it never came to pass). By then, however, Zito had more pressing worries.
'The Springfield conspiracy'
A month before the announcement of the church effort, federal prosecutors had revealed two massive liquor conspiracy indictments, both targeting major sugar distributors as well as mobsters and bootleggers.  One was filed against Corn Products Co. and Fleischmann Yeast, along with 41 individuals, many from Macoupin County. Defendants in the other were a grocery wholesaler, J.C. Hubinger Bros. of Keokuk, Iowa, and 39 people, mainly Sangamon County residents.
Frank Zito was charged in both cases. (Sam and Joe Zito also were named as defendants in the Hubinger indictment. Another Zito, Filippo, also was charged in that case; however, he was not one of the brothers, and Filippo's relationship, if any, to Frank, Sam, Joe and Tony Zito is unclear.)
The firms were accused of selling massive quantities of sugar, used in liquor distilling, to the two bootlegging rings. Authorities said the Springfield ring distributed sugar from warehouses at 10th and Carpenter – Frank Zito's old "soft drink" emporium – and Third and Carpenter streets to 21 area stills.
The supposed ringleader in the Corn Products/Fleischmann conspiracy was Benld bootlegger Dominic Tarro, who had mysteriously disappeared a few weeks before the charges were made public. His body, bound hand and foot, was found in the Sangamon River north of Springfield in May. Authorities theorized he had been killed to prevent him testifying in the sugar conspiracy case.
With Tarro out of the picture, the Corn Products/Fleischmann case – often referred to as the "Macoupin conspiracy" to distinguish it from the nearly simultaneous Hubinger "Springfield conspiracy" – never went to trial. The two corporations pleaded no contest and paid fines.
In the Springfield conspiracy, nine individuals and the Hubinger firm eventually went on trial. All were convicted. Hubinger Bros. was ordered to pay a $10,000 fine and costs of the prosecution. Frank Zito, Vincent Salvo and Jasper Blanda (who also went by the name Jasper Calo), considered the ringleaders, were sentenced to the maximum penalty, two years in the Leavenworth federal penitentiary and $10,000 fines each. Four other defendants were sentenced to shorter terms in city jail, and two, including Sam Zito, were granted probation.
U.S. Attorney Walter Provine said the verdict would have "a far-reaching effect," adding:
It opens a way to suppress the illegal traffic in liquor which, until this decision, has been inaccessible to the government in its efforts to enforce the national prohibition act.

The verdict is also an answer to the statement so frequently made that the 'higher-ups' are not prosecuted.
Zito and most of the others appealed, arguing, among other things, that women shouldn't have been allowed to serve on the jury. (When the trial was held, state law provided that women were eligible to serve as jurors, and three women served on the Springfield conspiracy jury.  The state Supreme Court, however, found the woman-juror law unconstitutional about six weeks after the verdict was delivered.)
A federal appellate court upheld the convictions in 1933. "It was apparent that some of the jurors were women," the court said, drily. "Had (the defendants) desired to challenge them upon that ground, they had an opportunity to do so."  The full appellate court decision, which includes many other details of the case, can be read here.
Zito, Salvo and Blanda left Springfield for Leavenworth on Feb. 28, 1933. Zito's Leavenworth term was the only time he was sentenced to prison, despite dozens of arrests, investigations and inquiries during his career in central Illinois. Coincidentally, the same edition of the Illinois State Journal that reported the incarceration of Zito, Salvo and Blanda also included a story about Illinois beginning the process of repealing its "dry laws."
More information: See SangamonLink's entry on Frank Zito's Leavenworth prison record.
1933-48
With Prohibition ended, Zito turned to gambling upon his release from prison, eventually operating through Modern Distributing Co., putatively owned by his wife, Lena, and sister-in-law, Nina. Nina's husband Tony also was associated with the business.
Except for a couple of minor gaming arrests, Frank Zito mostly stayed out of newspaper headlines until the late 1940s. That didn't necessarily mean he stayed away from organized crime, however. Authorities' assessment of his involvement in the rackets was summarized in a series of questions leveled at Zito when he testified before U.S. Sen. John McClellan's select committee investigating "improper activities in the labor or management field" on Feb. 11, 1959. The questioner was Bobby Kennedy, the committee's chief counsel.
Mr. Kennedy. When did you move to Springfield? Just about when?

Mr. Zito. About 1920.

Mr. Kennedy. And there you started the Capital Products Co.?

Mr. Zito. I decline to incriminate myself.

Mr. Kennedy. And that was a supplier. You sold Italian products in Springfield?

Mr. Zito. I decline. I may incriminate myself.

Mr. Kennedy. And you had a distilling operation, also, for which this acted as a front?

Mr. Zito. I decline to. It may incriminate myself.

Mr. Kennedy. From 1919 to 1931 you operated 14 stills in the Springfield area?

Mr. Zito. I decline. I may incriminate myself.

Mr. Kennedy. By 1937 you were in control of practically every racket in the Springfield area?

Mr. Zito. I decline to. I may incriminate myself.

Mr. Kennedy. And by early 1940, through at least 1948, you were controlling the punchboards, the slot machines, the dice and the poker games in the Springfield area?

Mr. Zito. I decline to. It may incriminate myself.
Zito's idiosyncratic syntax in invoking the Fifth Amendment followed a bit of low comedy at the start of his testimony. When Zito at first "refused" to answer questions on grounds of self-incrimination, McClellan rebuked him for not showing respect to the committee and recommended Zito use the word "decline" instead. Zito, claiming poor English language skills, still struggled. First he "reclined" to answer, and then he went back to "refuse." Finally, Zito told the chairman, "I don't mean I don't want to said it. I can't said it right."
Zito's full testimony can be read in the transcript of the committee proceedings; see "Contents" for page numbers.
It also should be noted that Kennedy botched at least one area of questioning, when he asked Zito if it was true that Zito had been shot in 1941. Zito, true to his lawyer's instructions, declined to answer. The fact was, however, that Zito had not been shot – Kennedy's investigators had linked Springfield's Frank Zito to an unrelated incident involving a much younger Chicagoan, also named Frank Zito, who had survived being "taken for a ride" by a man linked to the old Capone mob.
Much of the information Kennedy did have apparently came from a St. Louis Post-Dispatch investigation of Springfield vice published in 1948. The newspaper said Zito headed a syndicate that paid thousands of dollars a week in bribes in return for local authorities turning a blind eye to wide-open gambling and prostitution.
And the event that brought Zito to the attention of the investigating committee was his arrest while attending the famous 1957 meeting in Apalachin, N.Y. of Mafiosi from across the country. Ironically, however, Frank Zito may have been at the meeting only as a fill-in for his younger brother Joe, a high-ranking member of the Rockford mob (see below).
Zito's visit to Apalachin also earned him a cameo appearance when then-influential newspaper columnist Drew Pearson listed Illinois' leading mobsters in a Feb. 2, 1962 column.
Outside of Chicago, Pearson wrote, the most powerful underworld figure in Illinois is Frank Zito, whose balding, grey-fringed head, conservative clothes and scholarly appearance belie his violent background. He controls gambling, prostitution, and bookmaking in the Springfield and Sangamon areas, (and) attended the exclusive Apalachin meeting of crime bosses in 1957. His chief henchman is Vito Impastato who, according to the federal file on him, "gained his position through operating as a strongarm man and killer for Frank Zito."
Impastato (1904-88), alleged to have been a member of St. Louis' "Green Gang," moved to Springfield around 1930. In addition to his alleged connection to Zito, Impastato was identified over the years as a suspect in crimes including kidnapping, bank robbery and, notably, the 1931 murder of gambler Charles Dawson in downtown Springfield.
However, convictions again were lacking, and Impastato eventually became known as the impresario of several local restaurants and nightclubs, among them the Supper Club, 2641 S. Sixth St., and the Orchid Lounge, 2715 S. Sixth St.
 The other Zitos
*Sam Zito went into the tavern business following his conviction in the Springfield conspiracy trial. After World War II, he and a partner, Tom Sigretto, opened a series of splashy nightclubs, including the North Grand Club at 11th Street and North Grand Avenue and the Skyrocket Inn at 2202 N. Peoria Road. He retired as owner of the Town Tavern, 115 N. Fifth St.
*Tony Zito, who arrived in the U.S. in 1922, remained one of brother Frank's closest collaborators until Frank's retirement. Tony's wife Nina (ne Campo) remained part-owner of Modern Distributing after Frank and Lena Zito bowed out of the business in the 1950s, and Tony continued to work there.
Tony Zito had his own record of relatively minor firearms, gambling and income tax arrests, and he spent three years in prison in the 1940s for evading alcohol taxes. But the most serious charges against him derived from a massive explosion that destroyed two houses on North Seventh Street and damaged dozens of others on March 17, 1937. Zito was accused of being the ringleader in an arson/insurance fraud plot in the case, but charges were dropped after three juries failed to convict one of his supposed co-conspirators.
Authorities questioned both Tony and Frank Zito following the murder in 1957 of rival pinball operator James De Rosa, a killing made locally famous because a dog found De Rosa's body and carried the head home to its owners.  Investigators later theorized De Rosa might have been slain during a robbery, since he was known to carry large amounts of cash, but no one was ever charged.
Tony Zito also survived a U.S. Immigration Service attempt to deport him in 1958, when federal scrutiny of the Zitos increased following Frank's arrest in Apalachin.
*Joe Zito, the youngest brother, arrived in the U.S. in 1923. He was indicted, but – like most of those originally charged, including Filippo – not prosecuted in the Springfield conspiracy.
Joe Zito moved to Rockford in the 1930s and at some point acquired the nickname "Diamond Joe" because of what a 1984 Rockford Register-Star profile – published three years after Zito's death – said was his liking for "flashy clothes and diamond rings."
Also moving to Rockford about the same time, according to the profile, was Joe Zito's brother-in-law, Jasper Blanda, one of the convicted leaders of the Springfield liquor conspiracy, who went by the name Jasper Calo in Rockford. Calo and Zito ostensibly operated a Rockford-area dairy, but they also became influential in the Rockford mob, Calo as underboss and Zito as "consigliere," meaning senior adviser. Rockford Mafiosi, under boss Joe Zammuto, worked closely with Milwaukee's Balistrieri family, authorities said.
In the 1960s and '70s, the FBI went to great lengths to try to convict Zito of organized crime activities, according to the 1984 story, but – like his brother Frank – Joe Zito avoided any major convictions. Frank Zito, however, may have inspired the FBI probe of Joe, the Register-Star reported:
The FBI's interest began in January 1965 after investigators connected Zito … with his brother Frank, arrested at the mob conclave in Apalachin, New York. Federal authorities believe Joseph was to attend the meeting but because of poor health sent his brother instead.
Frank's death
More than 1,000 people attended the wake for Frank Zito in August 1974. Neighbors on Illini Road, where Zito lived until a few years before he died, described him as a model citizen. (This sentence has been corrected; Zito moved to a home on Westchester Boulevard in 1971 — ed.) 
"I hardly ever saw him," Carl Sorling told The State Journal-Register. "But you could look in the window and see a small religious figure where he prayed at home."
More information: In addition to sources cited above, the Sangamon Valley Collection at Lincoln Library has a useful file of post-1950 clippings related to Frank and Tony Zito, and the library's collection of city directories is a valuable source of basic information.
The late Doug Pokorski, former president of the Sangamon County Historical Society, delivered a presentation on Frank Zito in 2002 that was later converted to an SCHS pamphlet, Frank Zito: Springfield's Godfather, now out of print. Most of the pamphlet covers well-trod Zito ground, but it also includes speculation from an anonymous source that should be treated with caution.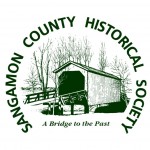 Original content copyright Sangamon County Historical Society. You are free to republish this content as long as credit is given to the Society.