Most photographs of Frank Zito, Springfield's so-called "godfather" of the 1930s, '40s and '50s, show him as an older man, vaguely grandfather-ish in a homburg. The mug shots taken when Zito, then about 40, entered the U.S. Penitentiary at Leavenworth, Ks., in 1933, however, reflect a younger, stronger and implicitly more threatening Zito.
The photos are part of a 20-some-page package of Zito's prison records obtained from the National Archives at Kansas City. The documents also contain personal information about Zito (including the fact that he suffered from venereal disease), and logs of his prison visitors and correspondents.
Although arrested numerous times (something Zito apparently lied about during his intake interview), Zito (1893-1974) was sentenced to prison only once – in 1931, when he was convicted of masterminding the so-called "Springfield conspiracy" to manufacture and distribute bootleg liquor. He fought his conviction for two years (among other things, Zito argued that the conviction should be thrown out because women served on the jury), but he finally arrived at Leavenworth on March 1, 1933.
On intake, Zito was designated Inmate #43067. He had been sentenced to two years in federal prison, but deductions for good behavior ultimately meant he was released from Leavenworth on Sept. 6, 1934, six months early.
Among the documents:
Intake forms, March 1, 1933
Zito was solidly built, an intake form shows: at 5 feet, 6¾ inches tall, he weighed 185 pounds. His hair was black, his complexion "Rud" (apparently meaning ruddy) and his chin was receding. The line for "marks and scars" showed a "Bruised scar ½ base nose." His occupation was listed as "Business man."
Under "Habits," the intake form said, "Smoke, drink mod."
As Leavenworth inmates were required to do, Zito signed an authorization allowing "the Warden of said Penitentiary, by himself or his authorized representative, to open and examine all letters, papers and other mail matters and all express packages which may be directed to my address as long as I am a prisoner in said Penitentiary." Zito's signature was clear and legible.
Another intake document shows Zito's fingerprints.
 "Summary and Report to the Deputy Warden," March 9, 1933
Zito was adjudged in "good" physical condition, although the summary noted he had been diagnosed with gonorrhea in 1923.
The summary also included the results of a neuropsychiatric exam: "Attitude good; foreigner; speaks and understands English poorly; little schooling; mental capacity below average; no previous offenses; (will) probably make good adjustment here."
The summary recommended Zito be assigned to the prison's storeroom or laundry.
Initial social interview, June 3 (or 5?), 1933
Zito's father, a farmer, died in Sicily when Zito was 29. His mother, age 70, was still alive. Frank was the sixth of 11 children.
Zito came to the U.S. at age 18 because he "thought (he) could do better." Otherwise, the interviewer reported, Zito "hasn't traveled much."
Education: "about third grade – in Italy – had to work." He had never undergone training for any trade.
Zito's work history is confusing on the interview form, perhaps due to his poor English. The form shows his first job was as a miner. On different lines, the form says Zito was a miner for either two or seven years. (Other evidence – see SangamonLink's entry on "Frank Zito and the Zito brothers," linked above – suggests seven years was correct – ed.) Mining paid him $7 or $8 a day, Zito said.
His most recent job before his arrest was operating a grocery store with three partners. That began in 1926 and continued until his imprisonment. Zito told the interviewer each of the partners made about $2,000 a year.
Zito married (Lena Sgro) in March 1924. The couple had no children.
In contrast to his statement on intake that he smoked and drank alcohol "mod." (moderately), Zito claimed in the interview he did not use alcohol. He also denied using drugs.
Under "General Health History," the interviewer noted Zito "Had Gon (gonorrhea) and Syph (syphilis)."
Under "General delinquency record," Zito apparently told the interviewer the prohibition conspiracy conviction had been his "1st arrest." (The conspiracy that sent Zito to Leavenworth indeed was Zito's first prison sentence, and it would remain the only one he ever served. But Zito's claim that it was his first arrest was unquestionably false. He had been arrested several times in Springfield before 1933 for various liquor violations. In at least one case, he was found guilty and fined. What's more, Zito had been indicted in 1916 in Macoupin County for the robbery and murder of a Benld coal miner. Zito's trial, originally scheduled for 1917, was delayed several times, and in 1920, the charge reportedly was "stricken with leave to reinstate." It was never reinstated. – Ed.)
Work assignments
Zito spent almost all his sentence as a trusty, working and living at the prison's Farm No. 2, according to the documents. He apparently was hospitalized for an unknown reason for about 10 days in October 1933.
Staying in touch
Relatives visited Zito in prison fairly regularly. Lena Zito visited three times, and Tony Zito, Frank's brother and probably his closest associate in Springfield, made six visits between May 1933 and March 1934. Another brother, Joe (who became known as "Diamond Joe" later in Rockford, where he was a top mobster), came to Leavenworth twice.
The fourth brother, Sam, was turned away at Leavenworth when he attempted to visit Frank in August 1933, possibly because he was accompanied by Filippo "Philip" Zito.  Filippo's relationship with the other Zitos is unclear, but he was not a brother, as a Leavenworth official noted in refusing to allow the two to see Frank. Sam was able to visit Frank by himself in June 1934.
An in-law foursome – John, Frank and Sam Sgro, along with Joseph "Meldonia" (almost surely a misspelling of "Madonia") – all visited Zito in Leavenworth on March 28, 1933, less than a month after Zito arrived there. The Sgros were listed as "friends-permitted" by Leavenworth, but they actually all were brothers of Lena Sgro Zito. Joseph Madonia's wife Frances was Lena's sister.
As far as letters go, Frank Zito's most regular correspondent, by far, was Lena. The two apparently wrote back and forth almost weekly. Brothers-in-law Peter and Frank Sgro each sent a few letters. Letters to or from others were rare.
A lawyer from Leavenworth named, improbably, Keefe O'Keefe, made one visit to and received one letter from Zito in 1934. He seems to have been Zito's only non-Springfield contact with the outside world during his sentence.
Release
Zito first became eligible for parole on Oct. 31, 1933, eight months after he entered Leavenworth. The parole board denied that petition on Dec. 26, 1933.
With the help of 144 days "good time," however, he was released from prison on Sept. 6, 1934, after 18 months in prison. His "Prisoner's Receipt For Discharge Gratuities" shows he was given $10.75 cash on release, along with street car fare of 7½ cents. He traveled back to Springfield, at government expense, on the Missouri Pacific and Alton railroads.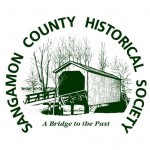 Hat tip: Thanks to Tom Lavin, who obtained Zito's prison record through the National Archives and provided it to SangamonLink. Lavin, who formerly taught history at Sacred Heart-Griffin High School, is an independent researcher.
Original content copyright Sangamon County Historical Society. You are free to republish this content as long as credit is given to the Society. Learn how to support the Society.