At least 13* Springfield firefighters have died in the line of duty since the city created a professional fire department in the late 1860s.
In order, they were: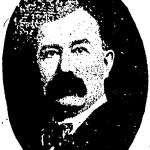 George Schevers (1860-Jan. 11, 1905). Schevers, fire chief at the time, was driving the chief's horse-drawn wagon north on Seventh Street in the middle of a driving blizzard, apparently racing a hook-and-ladder rig to be first at a fire. Because of the snow, Schevers couldn't see a Baltimore & Ohio Railroad switch engine on the Madison Street tracks. The wagon hit the train, and Schevers "was rolled along the rails for a hundred feet or more," the Illinois State Journal reported.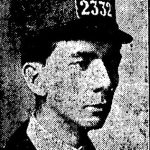 Robert Waddle (1892-May 17, 1917). Waddle was cleaning up fire debris on the third floor of the Home for the Friendless, Seventh Street and South Grand Avenue, when he touched a live electric wire. The floor he was standing on was wet, and Waddle died instantly. Three other firefighters were knocked to the ground, but suffered no serious injuries.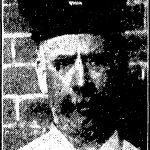 Cornelius "Neil" McGuire (1873-March 18, 1918). McGuire was riding on the rear of a pumper truck that was on its way to a grass fire on Holmes Avenue. The pumper collided with a hook-and-ladder truck on the way to the same fire. McGuire was either crushed against the pumper or struck his head when he fell from the truck.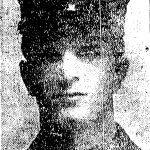 Thomas "Bing" Bleich (1886-Nov. 10, 1923). Bleich, driver for the fire chief, was driving an assistant chief to a weed fire at 829 N. Eighth St. Speeding north on Sixth Street, Bleich swerved adroitly to avoid a pedestrian at Sixth and Monroe streets, witnesses said. Moments later, however, the car was hit at Sixth and Jefferson streets by a westbound fire engine going to the same fire. Bleich was thrown through the windshield of the car.
Harry Durham (1882-March 21, 1932) and Carl Gaessler (1890-April 7, 1932). Both men died as a result of a fire and explosion in a storeroom at Springfield High School. Durham, first assistant fire chief, died the day after the blast. Gaessler, a captain, lingered for more than two weeks before succumbing to burns and other injuries. A gas leak is thought to have caused the tragedy.
Joseph Workman (1884-July 5, 1945). Workman had been with the department for 21 years when he died. He apparently lost his grip on an arm rod when the truck he was on started forward after stopping at Ninth and Monroe streets. The truck was en route to a fire on East Adams Street.
Robert Cox (1913-Aug. 30, 1945). Cox normally drove the No. 1 engine house ladder truck, but relinquished that job for a run to a fire at 1118 N. Eighth St. He was riding on the left side of the truck, but lost his balance when the truck turned left at Ninth and Monroe streets. He was crushed by the truck's rear wheels.
Joseph Mehlick (1905-June 10, 1952) was tending a pumper truck during a barn fire at 1204 S. 13th St. when he suffered a heart attack. He was stationed at Firehouse No. 6, Fourth Street and South Grand Avenue.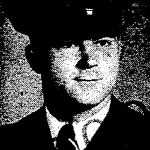 Donald Newquist (1926-Jan. 16, 1967). Newquist, captain of Firehouse No. 5, 2116 Black Hawk Road, died when a flaming wall collapsed during a massive fire at Springfield Builder's Supply Co., 19th and Mason streets. Neighbors said "they thought the whole city was on fire," a newspaper report said.
James "Jimmy" Cauthen (1946-Dec. 18, 1969). Like Newquist, Cauthen was killed when a wall collapsed during a giant blaze, this one in a General Electric warehouse at Ninth and Washington streets. The fire, which leveled nearly half of a city block, finally was brought under control by three shifts of firemen.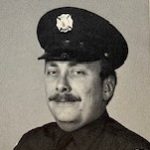 Steve Wilmot (1953-Aug. 9, 2000). Wilmot, a fire captain, was investigating an arson fire at 1225 E. Brown St. on July 18, 2000, when he tripped and fell. What was thought at first to be a bruise turned into complications, and he died three weeks later.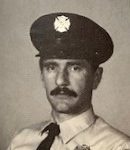 Joseph Rotherham (1956-Jan. 14, 2003). Rotherham suffered a heart attack while fighting a fire in a vacant duplex at 427 E. Iles Ave. Rotherham was a captain at Fire Station No. 6, 2156 S. Ninth St.
*This list arguably could include a 14th name, John Freeman. Freeman was a Springfield firefighter for more than 25 years, but was dismissed as Springfield fire marshal (today's fire chief) following a change in city administration in April 1893. He then signed on with the Chicago World's Fair fire company. He died fighting a fire at the fair's cold storage building on July 10, 1893. Read the full story here.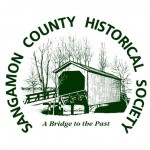 Hat tip: Springfield Ill. Fire Department 150 Years by Jim Lane (1990), available in the Sangamon Valley Collection at Lincoln Library.
Original content copyright Sangamon County Historical Society. You are free to republish this content as long as credit is given to the Society. Learn how to support the Society.