Bell Miller was only 22 in 1892, when she opened a small flower shop at her home on South Second Street. One greenhouse soon grew to seven, covering the area around First and Canedy Streets.
The Illinois State Journal took note when Miller held a grand opening for her expanded operations in November 1894:
As a result of a few years of close application and hard work she has one of the largest and best greenhouses in this city and a very valuable experience in the business. With the exception of one house, which is almost entirely given up to plants, palms, ferns, smilax, asparagus, etc., the entire place is devoted to growing cut flowers. …

For several years carnations have claimed most of her attention and she has now four houses planted with seventeen varietis of this flower, which is so rapidly growing in popular favor. These houses in full bloom are a beautiful sight.
The complex included an office, a salesroom, a sleeping room for an assistant, and packing and potting rooms, all with electric lighting. The article describes a "hardwood ice box that can hold 3,000 flowers" and commends Miller for her "thorough mastery of every detail of the work and an earnest desire to please her patrons."
Miller (1870-1940) delivered floral arrangements throughout the city. As an active member of First Presbyterian Church, she contributed altar flowers for each Sunday's service for 30 years. She often judged flower shows, including for the Springfield Art Association.
Bell Miller was the daughter of William "W.B." Miller (1831-86), who came to Springfield in 1859.  He (and, later, his son Lewis) operated a hardware store on the city square and built a home on South Second Street.
In 1909, Bell Miller had a luxury apartment building constructed at 835 S. Second St., just south of her home. Designed by Miller in conjunction with Springfield architect George H. Helmle, the building had six flats. Newspaper ads read: "To Lease: High-class, 6 rooms, janitor service, most desirable neighborhood in the city."
In 2023, the building (with later additions) was known as the Inn at 835, a combination apartment building and event center operated by Conn's Hospitality Group. The inn website includes a brief description of Bell Miller's vision:
By December of 1909, Bell had created one of Springfield's premier residences, with airy verandas, exquisite oak detailing, and massive fireplaces to warm the heart. Situated on a corner, near the neighborhood once termed "Aristocracy Hill", the building's simple, dignified exterior design appealed to a refined sense of taste. As the years passed, an array of aristocratic tenants graced the luxury apartments
Not surprisingly, given the building's proximity to the state government complex, many of those tenants, aristocratic or not, were government officials and/or politicians. One of the first – if not the first – residents of the Bell Miller Apartments was two-time lieutenant governor and prominent clubman William Northcott. Later, Springfield Republican Party kingmaker Dick Sullivan and his family lived in the building.
Miller essentially retired from the flower business in the early 1920s. She sold the greenhouse complex to local florist Joseph Frisch in 1929.
Miller also sold the apartment building in 1937. It continued to operate as strictly apartments until 1994, when it was purchased by Court and Karen Conn, who added meeting and entertainment venues to the complex The building was placed on the National Register of Historic Places in 1995. The Inn at 83 opened in 1997.
"We found brick-lined tunnels during our restoration work," Karen Conn said. "We believe these were where the boilers were located that helped keep the greenhouses hot."
Bell Miller spent the last eight months of her life in St. John's Hospital. She died there on Jan. 30, 1940.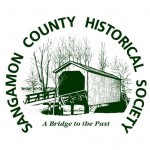 Contributor: Cinda Ackerman Klickna. Klickna, a freelance writer and former English teacher, is active with the Dana-Thomas House Foundation and the Sangamon County Historical Society.
Original content copyright Sangamon County Historical Society. You are free to republish this content as long as credit is given to the Society. Learn how to support the Society.