Alice Bunn (1867-1953) was born and died in the spacious home at 435 S. Sixth St. that was built by her father, Jacob Bunn, in the 1850s. The house was torn down for a parking lot in July 1953, a few months after her death.
In 1945, Alice Bunn wrote a 17-page memoir of her life in the home, titled The Story of the House, and distributed it to a few close friends. The Illinois State Register republished the pamphlet in four installments from Monday, July 13 to Thursday, July 16, 1953, the week before the house was demolished.
Longtime Register editor V.Y. Dallman (1873-1964) wrote an introduction to the first installment.
"A beautiful mansion in the heart of Springfield, vibrant with history, rich in romance, and for one hundred years the home of culture and active civic consciousness is about to vanish," he wrote.
The author was too poetic to refer to the old house as a mansion. Complying with wishes of members of the family, and with her own consciousness of the drama of which she was a part, she called it "The House."

Out of it gleam the lights of "the Gay Nineties," the most romantic period in Springfield's history. Great figures in history crossed the threshold of this "house." Weddings, deaths and funerals are written into its few chapters. There are fascinating touches of wholesome humor.

Marvelous dramas, social, cultural, and in the affairs of state, have been enacted within these walls now about to topple into the past.
Here are excerpts from Alice Bunn's The Story of the House (minor misspellings and punctuation quirks have been corrected and some paragraphs broken up for readability).
So many and varied are my recollections of the house that it is difficult to arrange them in order, but I suppose the best place to begin is at the beginning. That takes me far back to a Christmas morning when I was a little girl of five or six. I was blindfolded and my brother Jacob led me by the hand downstairs and into the library, where the blindfold was removed and I beheld the most wonderful doll's house, of four rooms completely furnished.

Ours was a large family, for in addition to father and mother and six children, my Grandmother Ferguson and Cousin Sarah Stockdale … lived in our house, which had to be a large one to accommodate such a number.

On the outside it was very much then as it is now – of brick painted grey, plain and solid and simple, its only ornamentation being a cornice extending all the way round under the roof, and an iron railing, enclosing a narrow balcony leading out from an upstairs window, which served as a place to hang our very old bunting flag on certain occasions. Fortunately it was built before the hideous mansard-roofed and gingerbread "mansions" which later became its neighbors.

It was set close to the sidewalk (this was in the day before the ubiquitous front yard) and on the heavy front door was the silvered name-plate which is still there, having survived thousands of polishings, with the inscription: J. Bunn. …

It is amazing with what apparent complacency an old house contemplates the passage of time. Only this year I read in one of our newspapers of a birthday party I had given for two of my nephews, Willard and George Jr. And now the children of both of them, and the grandchildren of one, have attended parties aplenty in my house. It seems but yesterday that my brother Jacob displayed to a big family gathering in the parlor his oldest son and namesake, a small wide-awake bundle in a wicker basket. And now a small Jacob of the fourth generation makes free run of the parlor, and is particularly interested in the collection of Madonnas I keep in two cabinets.

Joining the parlor to the west is the library. The east wall is covered by high glassed-in book-cases reaching almost to the ceiling and containing many leather-bound standard sets which I fear have not been widely read. I believe my father, when the house was built, commissioned our Presbyterian minister, Dr. Wines, to choose and purchase a library for him, and Dr. Wines must have made his choice after long, prayerful and somewhat lugubrious cogitation. But though these books in their lovely bindings are chiefly decorative, the house has always literally overflowed with books.

I think this old library, where I now sit scribbling these lines, has become the room in the house I love most. How many hours of every day I spend at my table in front of the west window? High up on the top of the shelves, one on each side of the passageway that leads to the parlor, sit little white statuettes of Shakespeare and Milton! It is sometimes disconcerting to reflect that they are up there gazing down on me at my literary labors. …

Upstairs there were (and are) five bed-rooms, not counting the maid's room, so you can see after some very simple division that there was some doubling up. But that is as it should be in a large and friendly family.

The room we all occupied oftenest was the sitting-room. In memory I can see us all there, my mother and grandmother busy with their everlasting sewing and mending, we children reading or talking, my father by the gas lamp on the table reading the evening paper. Father always prided himself on his eyesight; he never wore glasses and apparently overlooked a thick magnifying glass behind which he followed the fine print, line by line, and column by column.

No matter how absorbed he was in his reading he apparently never missed a word of what we were saying, for occasionally at the most unexpected moments he would come out of his absorption with some pat or cryptic comment. And sometimes in his reading he would bend nearer and nearer to the gas lamp and I would sit watching him with bated breath, deathly afraid his wig was going to catch fire! For yes, father wore a reddish brown wig and, atop that, always a high silk hat. …

Of the many feasts in our dining-room a few stand out. One of them I recall from the point of view of a very small and excited little girl out in the pantry, peeking in. A threatened removal of the site of the state capital from Springfield to Peoria was in the air. The question was coming up for vote in the legislature and promised to be very close. Suspecting that one way to a legislator's vote lay through his stomach, my father gave a dinner to all the members of the House, and a sumptuous repast it was.

But there were so many legislators that they had to be served in relays – an interminable line seemed always to be waiting to get in to take the seats of those who reluctantly abandoned them. There may have been some "repeaters", but never mind, the vote a day or so later was favorable, the capital remained in Springfield, and fried chicken and mashed potatoes and apple pie and vanilla ice-cream may have had something to do with it. …

On summer nights we deserted the sitting-room for the roomy porch which was added to the house around the turn of the century. It adjoined the library on the south of the house and looked not upon the club-house of the Elks, with their dances, prize-fights and occasionally ribald conventions, as it does today, but upon the home of our good friends and neighbors, the Chattertons and Hickoxes.

Our one concession to the wrought-iron outdoor art of the 1870s was a fountain, with an iron cupid holding in his arms a writhing iron fish, from whose mouth the water issued as sportively as the local waterworks could manage. It may have been poor art, but the splash of the fountain was very pleasant on hot corn-growing summer nights. …

Cousin Sarah, mild and decorous, was always the arbiter and concoctor of our punch. Cousin Sarah "had a hand" with punch. Just what the ingredients were and what were their exact proportions, I am not certain. Nor am I sure that Cousin Sarah was either. A happy instinct plays a large role in such matters. There was tea – never too much, and champagne – never too little; and the results were always as they should have been.

Many a New Year was greeted and toasted by our friends in Cousin Sarah's punch, after which we repaired to the dining-room for a post-midnight supper. … Often, too, friends dropped in en route to the Lincoln's Birthday dinner to have a small cup of cheer with the speaker of the evening.

Chronology has been all out of step in this little narrative. Beyond the brief record of deaths in an earlier paragraph, I have not mentioned how various members of the family left the house. George was married in 1888; by this time Will had long ago left to enter the Government customs service and returned only for rare but welcome visits. After Uncle John's death in 1920 Harry left to carry out a long-cherished desire to live on a farm in Virginia. He divided his time between the farm and a comfortable apartment at Number One, Fifth Avenue, which was the port-of-call for all of us whenever we went to New York. He returned home for a few months before his death in 1936. Jacob was married in 1912, but continued his life-long habit of taking lunch at the house up to the illness that preceded his death.

So here am I, the last of my generation, sitting in the library and wondering how to bring this little story to a close. What a rambling, disconnected narrative it has been! … To tell the truth, I am fearful of looking the stern and uncompromising young Milton in the eye. But Shakespeare, the wise and understanding "myriad minded bard," is less frightening somehow. He has seen me in this room for more years than I care to count, from a little girl spelling out a Kate Greenaway book to an old woman trying to write a little book of her own. I even suspect he does not disapprove of my literary endeavors. Do I not detect a friendly wink from him as I bring my own little "All's Well That Ends Well" to a close?

At any rate, all that is now left to do is to write the final word – FINIS – and append the date, November, 1945.
Full text
A copy of The Story of the House can be read in Lincoln Library's Sangamon Valley Collection.
Identifications
"Grandmother Ferguson": Sarah Jane Irwin Ferguson (1806-86).
Sarah Stockdale: Later Sarah Irwin House (1845-1923).
"Dr. Wines": Frederick Howard Wines (1838-1912), pastor of First Presbyterian Church for four years and secretary of the state Board of Charities for 30 years.
William "Will" Bunn (1852-1925): Like those of most, if not all, the family members of his generation, Will Bunn's obituary said the funeral was held "at the residence of his sister, Miss Alice E. Bunn." Also like others in his generation, and several later ones, Will Bunn is buried at Oak Ridge Cemetery.
Henry "Harry" Bunn (1858-1934): Alice Bunn was wrong about the date of his death.
Willard Bunn Sr. (1888-1959), was the nephew of Alice Bunn. He and the other nephew mentioned, George Bunn Jr., were the sons of Alice's brother,  George Wallace Bunn. For more on the two Georges, see SangamonLink's entry on the Bunn family.
Jacob Bunn Sr. and Elizabeth Ferguson Bunn (1822-86) (parents); Jacob Bunn Jr. (brother), and "Uncle John" Bunn: Again, see SangamonLink's entry on the Bunn family. (Note: Jacob Bunn Jr. married Mildred Coleman Jeffress (1887-1958) in Edwardsville in 1913, not 1912, as Alice Bunn's memoir states.)
Alice Bunn
Like the rest of her family, Alice Bunn played an active role in Springfield's cultural and charitable life. At various times, she was a member of the boards of directors of the Home for the Friendless, the Family Welfare Association, the Springfield Council of Social Agencies, the Springfield Tuberculosis Association and the Springfield Art Association; she also was active in the YWCA and her church, First Presbyterian Church.
Along with her siblings, Alice ensured that investors in her father's J. Bunn Bank, which failed in 1878, were made whole in 1925 – with almost 50 years' accumulated interest. (Alice Bunn's complete memoir includes a brief account of the bank's failure and investor reimbursement, which is omitted here for space. For more, see SangamonLink's entry on the Bunn family.)
Alice Bunn probably had her greatest impact, however, as one of the founding directors of what today is Memorial Medical Center.
The hospital was founded as a Lutheran institution, the Springfield Hospital and Training School, at Fifth Street and North Grand Avenue in 1897. When the Lutheran Church bowed out in 1931, Bunn was a charter member of the reorganized board of directors.
During 15 years as a board member, Bunn was involved in the hospital's transformation to the non-sectarian Springfield Memorial Hospital and the construction of its brand-new facility at First and Miller streets.
In 1941, when Memorial announced a $1.1 million campaign to fund construction of the new hospital, Bunn was among the first six contributors. Individual amounts weren't revealed, but those six donations totaled $509,000.
When she died in 1953, the Illinois State Journal editorialized that Alice Bunn "was predestined, one could say, to take a part in the business and civic activities of Springfield."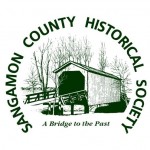 "Her welfare activities, which were always a welcome addition to the charitable efforts in the city, now have ended with her death, but the influence for good lives on."
Original content copyright Sangamon County Historical Society. You are free to republish this content as long as credit is given to the Society. Learn how to support the Society.