A home on the northwest corner of Fifth Street and North Grand Avenue in Springfield was the genesis of today's Memorial Medical Center.
The house was built by T.S. Little, described in 1874 as a "clothier and merchant tailor" with a shop on the south side of the Springfield plaza.
Dr. W. O. Langdon later moved into the building, and in April 1897, Langdon and the Lutheran Church Missouri Synod converted the house into a 12-bed hospital. (At the time, there was only one other hospital in Springfield to serve nearly 40,000 residents.) The Rev. Martin Luecke, described as "the prime mover in the venture," was named the hospital's first president; Langdon was chosen as vice president and hospital superintendent.
Bruce Campbell described the facility in The Sangamon Saga (1976):
The spacious brick building … had a dining room, kitchen, and two patient rooms on the first floor, with the front hall serving as the office and reception room. The second floor contained an operating room with x-ray equipment and three patient rooms. A small, unheated hall room could be used also during warm weather. The brick barn behind the house was remodeled to provide quarters for the nurses, students, and other staff.
The hospital, which would come to be known as the Springfield Hospital and Training School, added a north wing two years later. The addition increased the facility's capacity to 45 patients.
In 1904 another new wing was constructed south of the original building. The facility hospital could now accommodate 100 patients, plus 15 infants.
The Lutheran Church broke its ties with the hospital in May 1931 and turned over its direction to a non-sectarian "public spirited citizens group." Shortly afterwards, the new governing body made plans for a new location and a new building.
Memorial Hospital opened at First and Miller streets in 1943 with capacity for 270 patients.
The old Springfield Hospital building was retained as a residence for student nurses until 1958. By 1966, however, the building – no longer owned by the hospital – was vacant and had fallen into disrepair. Under pressure from the Springfield Health Department, the complex was demolished in September 1966.
As Memorial Hospital and, starting in 1974, Memorial Medical Center, the hospital continued to grow.
Major additions and renovations took place in 1954, 1958, 1968, 1984, 1991, 1992 and 1993. The Koke Mill Medical Center, an outpatient facility on Springfield's west side, was completed in 1999.
Memorial became a Southern Illinois University School of Medicine teaching hospital in 1974. The hospital's former nursing school graduated its last class in 1975.
As of 2012, Memorial had about 500 beds, offered both inpatient and outpatient services and also was a teaching hospital affiliated with Southern Illinois University School of Medicine. The hospital discharged 25,000 inpatients and served more than 400,000 outpatients in 2012, according to its annual report for that year.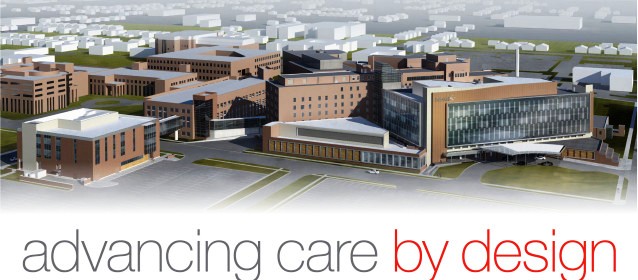 As of spring 2015, the hospital was completing an addition — dubbed "Advancing Care by Design" — that officials said would add 114 private rooms, improve surgery facilities and construct a renovated entrance, among other upgrades.
Memorial Medical Center is an affiliate of Memorial Health System, which also includes Abraham Lincoln Memorial Hospital in Lincoln (affiliated in 1994), Taylorville Memorial Hospital (1995), Mental Health Centers of Central Illinois (1996), Memorial Home Services and Memorial Physician Services.
More information: Anna Tittman, a 1906 graduate of the Springfield Hospital nursing school, described the education she received in a 1974 interview done by Barbara Herndon for the oral history program at Sangamon State University (now the University of Illinois Springfield).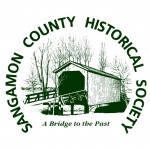 Hat tip: This entry has been expanded thanks to additional information supplied by Larry Senalik. Mr. Senalik also digitized the photo of Springfield Hospital used at the beginning of this entry.
Original content copyright Sangamon County Historical Society. You are free to republish this content as long as credit is given to the Society.