Samuel A. Barker began his apparel career as a "bundle boy," gathering discarded garments from shop floors for sorting and cleaning. He ended it as the owner of S.A. Barker Co., one of Springfield's best-known women's clothing stores.
Barker (1885-1968) grew up in Chicago, the son of Russian Jewish immigrants to the U.S. He worked for years under the tutelage of Jacob Newman, a German Jewish immigrant who owned clothing stores in Bloomington, Illinois, South Bend, Indiana, Davenport, Iowa and other locations.
In 1905, Newman decided to open a new store at 121 S. Fifth St. in Springfield. His protégé, Sam Barker, moved to Springfield in March 1906 to manage the store.  Newman's specialized in women's hats and cloaks – "A Shop for Ladies" was its tagline. An estimated 10,000 customers attended Newman's grand opening in March 1906.
A few months after his Springfield store opened, Jacob Newman died.  His son (then in New York) took over operations.  Newman's moved from the west side to the south side of today's Old Capitol Plaza, taking over the third floor of 500-02 E. Adams St.
In 1915, the same year he married Springfield native Ruth Barrett, Sam Barker purchased Newman's. The store's name was formally changed to S.A. Barker Co. in 1919.
Barker moved the store again in March 1931 into the new Illinois Building at Sixth and Adams streets, where it occupied the corner anchor. The new location had a lower level, a ground-floor entry and an upper level served by private elevator.  S.A. Barker Co. also had a women's shoe salon offering shoes by Weiss and Neuman Shoes of St. Louis.
Sam Barker was an expert salesman – when the YMCA offered business courses in 1915, he taught the salesmanship class – and he used advertising adroitly. The Illinois State Journal mentioned one of his techniques in a 1956 article:
Early Barker customers remember when a setter dog was prominently displayed in Barker ads, which urged local women to become "style setters" in Barker garments. This was in tune with Barker's image of beauty and smart sophistication.

It was not long after the appearance of the "setter" in Barker ads that Mr. Barker was the recipient of a gift, a setter, which of course, was named "Style".
S.A. Barker also was the first in town to use its own advertising writer and artist.
A fire heavily damaged the store in March 1946, but Barker completely remodeled the business, and it was back in operation by summer.
In 1960, 54 years after Sam Barker went into business in Springfield, the city recognized him as a senior member of the merchant community (perhaps even the eldest at that time).
Beyond his mercantile endeavors, Barker's involvement in the community was notable. He was a director of several organizations, such as the Springfield Ad Men's Club (also known as the Association of Commerce), he was a charter member of the city's Rotary Club, and he served as a president of the Springfield Jewish Federation.
Barker sold the store in 1962 to Lester Friedman (1909-95), who had worked at S.A. Barker since 1950. Friedman also was involved in community organizations, including serving as president of the board of the Illinois State Museum Society and as a trustee of the Sangamon State University Foundation.
Barker died in Champaign at the home of his daughter in 1968. He is buried in Springfield's Oak Ridge Cemetery.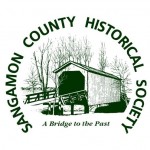 In 1980, with downtown Springfield suffering economic woes, S.A. Barker Co. moved to White Oaks Mall. The relocation was designed to widen the store's customer base. Within months of settling into its new site, however, S.A. Barker Co. went bankrupt and closed.
Contributor: William Cellini Jr.
Original content copyright Sangamon County Historical Society. You are free to republish this content as long as credit is given to the Society. Learn how to support the Society.