Jake Wexler was a jeweler in downtown Springfield for 15 years. But when he was gunned down gangland-style in 1935, newspaper stories revealed he had a sideline: slot machines. And, unwisely, he apparently refused to sell his devices and get out of the gambling business.
Wexler was walking home about 11:30 p.m. July 8, 1935, when one or two carloads (accounts were conflicting) of gunmen pulled alongside him at Walnut and Jefferson streets. "Jake Wexler murdered by gang fire," the Illinois State Journal headline read. "Gambling war blamed."
"Guns of gangland, long silent in Springfield, blasted forth late last night, mortally wounding Jake Wexler, local jeweler," the story said.
Wexler was struck by three volleys of shots from one of the cars. He fell just off the sidewalk. …

When police arrived on the scene they found Wexler lying face downward at the curbing. He had been struck by more than a score of slugs from the shotguns. His chest was the target for the gunmen.

Wexler was carrying a revolver but he did not have time to use it.
Gambling was a wide-open business in Sangamon County at the time. In the 1930s, however, one local syndicate – presumably controlled by Springfield's so-called "godfather," Frank Zito – gradually forced out independent operators like Wexler. Wexler's assassination, like the 1931 slaying of another renegade gambler, Charles Dawson, may have been the ultimate buyout. According to the Journal's story the day after Wexler was killed:
Wexler long had been identified with gambling concessions in Sangamon county. He operated a number of slot machines in the county. Four years ago Wexler was forced out of the gambling setup in the city and county, but he was out for only a short time.

Two years ago he was back in the picture. Within the last two months a number of nightly holdups have been made at various county roadhouses. In nearly every instance the proprietor was accosted at the place but nothing other than the slot machine in the place was taken.

These machines were Wexler's.
A followup story the next day added details.
"Overtures were made to Wexler for buying his interest, but it was asserted that he refused to sell. Afterwards his machines began to disappear."
Wexler "then was instrumental in having robbery warrants served against" three men supposedly allied with the rival gambling operation, that story said, identifying them as Ernest "Buster" Dinora, Charles Malone and Paul Bonero.
However, a woman who had been walking ahead of Wexler when he was killed told police none of the three were in a car that pulled in front of her right before the shooting. She also ruled out three other police suspects.
Police never arrested anyone for killing Wexler. However, authorities eventually blamed the murder on Frank Longo and Vincenzo Troia, both formerly of Springfield. Longo, Troia and Longo's son Joseph were shot to death in a Newark, N.J. candy store in August 1935, the Journal reported.
(Springfield) Chief of Detectives C.W. Jesberg last night received a telegram from John F. Harris, chief of police of Newark, asking the local department if it had any record of a shotgun killing in this city during July.

The telegram explained that Newark police found a shotgun in the room of one of the murdered men wrapped in July 10 and 27 editions of the Illinois State Journal. …

Jesberg said he was positive that the gun found in Newark was used here in murdering Wexler. …

"From all indications, everything points to them as the Wexler killers," Jesberg said.
That newspaper story even hypothesized that Troia and the Longos were killed on the orders of a New York mobster, Waxey Gordon, in revenge for the Wexler murder. However, that seems to have been based on nothing more than the fact that "Gordon's" birth name was Irving Wexler. Most mob historians believe Troia made the mistake of challenging Newark crime boss Gaspare D'Amico.
It does seem clear that Troia and Frank Longo had extensive criminal connections in Springfield. According to the Journal:
Longo and Troio (sic) were arrested Sept. 22, last year (1934 – ed.), by T.P. Sullivan, head of the state bureau of criminal identification and investigation, for questioning in the kidnaping of Milton G. Newman, Peoria banker. Arrested with them were "Patsy" Aiello, Vito Impastato and Tony Campo. … All were released when Newman was not positive in his identification of the gang.

When Troio and Longo lived in Springfield they resided at 1800½ E. Adams streets. They were also sought in several other midwestern cities for crimes ranging from extortion to murder, police records show.
Following Wexler's murder, authorities promised, as they did every so often, to crack down on gambling. Sangamon County State's Attorney Alfred Greening ordered Sheriff Luke Gaule to close all gambling establishments in the county, the Journal reported.
"As a result of this 'no gambling' edict Sheriff Gaule closed three racetrack hand books operating in the city, ordered all poker games to cease and put a clamp on all dice games and other forms of gambling prevalent in county roadhouses and taverns."
Meanwhile, Springfield assistant police chief Frank Healy personally led a raid on a lunch room and tavern at 231 N. Seventh St. Proprietor Ruby Smith claimed his eight slot machines had been out of operation for a year. Healy, the Journal said, "proceeded to gather up the machines."
"As fast as the machines were found, Healy demolished them with a crow bar and an ax."
It's unclear how long that crackdown lasted.
Jacob "Jake" Wexler, born in Rumania in 1887, spent 16 months overseas with the U.S. Army during World War I. He opened the Independent Jewelry Co. at 110 N. Fifth St. in November 1919. Although  newspapers never mentioned Wexler's gambling activities before his death, he was accused in 1922 of acting as the fence for an interstate ring that specialized in stealing jewelry and fountain pens.  The charge went to a grand jury, but Wexler apparently never faced formal charges.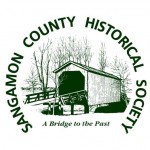 In Springfield, Wexler was active in the American Legion and also belonged to the Veterans of Foreign Wars, the Elks and Eagles clubs and B'nai B'rith. He and his wife Helen had three children. Wexler is buried at Oak Ridge Cemetery.
Original content copyright Sangamon County Historical Society. You are free to republish this content as long as credit is given to the Society. Learn how to support the Society.