Vito Impastato, though often suspected of crimes including kidnapping, bank robbery and murder, built an enduring career as a restaurant operator in Springfield.
His restaurants began in the 1930s with the Club Holiday, MacArthur Boulevard and North Grand Avenue. Later, he operated the Orchid Lounge and, for more than 20 years, the Supper Club. Both were far south on Sixth Street. In the 1970s, he operated a namesake restaurant/bar, Impastato's, at Second and Jefferson streets.
"I got lots of pleasure from the Supper Club," Impastato told The State Journal-Register's Mick Cochran in 1975. "You put in a lot of time and hard labor and it's hard to forget. I built that up from a garage to a supper club. There was a lot of me in that place."
Despite his  run-ins with the law — and a reputation as right-hand man to Springfield rackets boss Frank Zito — Impastato (1904-88) apparently was never convicted of a serious crime. For more information, see Frank Zito and the Zito brothers.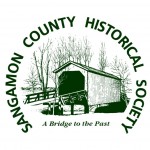 Original content copyright Sangamon County Historical Society. You are free to republish this content as long as credit is given to the Society.