Beverly Helm-Renfro was adopted when she was six months old and moved to Springfield with her foster parents.
In an interview for the Springfield African-American History Foundation series, she discusses growing up in Springfield, including the changes she has witnessed over the years.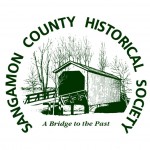 She also talks about her father, Eddie Winfred "Doc" Helm, the prolific Springfield photographer.  Finally, she briefly discusses her job as a secretary to state senator Barack Obama.