A marker on the Old Capitol Plaza identifies 27 veterans of the American Revolution who are buried in Sangamon County, but that figure probably identifies only half of the patriots whose final resting places are in county cemeteries.
Karl Reed, in a 2010 study done for the Springfield Chapter Sons of the American Revolution, reported that "best estimates conclude that between 52-54 patriots are buried in Sangamon County."
Reed noted that his report leaned heavily on work done previously by Jacqueline and Harold Wright.
… I discovered they had already spent nearly 25 years collecting the very information I was looking to include. The Wrights had visited all of the patriot graves in Sangamon County they could find and had taken pictures of the tombstones and grave markers. In addition they had attended many grave dedications over the years and again taken pictures and saved programs. Jackie had also researched the State Journal-Register newspaper (and its predecessor) files and copied articles about long-ago grave dedications. Jackie had also spent countless hours researching history books about Sangamon County and included that information. The Wrights had collected three 4-inch binders of material relating to patriots buried in Sangamon County and graciously allowed me to include their information. In addition, Jackie Wright had spent years serving on the Sangamon County Historical Sites Commission. This project could not have been completed without the Wrights' knowledge, research, and dedication.
Incomplete and/or conflicting records were a steep hurdle for Reed, the Wrights and other researchers. One of the great values of Reed's study is that it  reconciles such problems where it can and, when it can't, spells out where gaps remain.
Reed identified a total of 54 possible Revolutionary War veterans. (see list below). However, one of those listed, Absalom Baker, moved from Sangamon County to Madison County, where, Reed wrote, he probably is buried . Several others were buried in Sangamon County prior to 1839, when the county was reduced in size, creating, among others, Logan and Menard counties. As a result, the graves of a half-dozen patriots originally buried in what was Sangamon County now lie in Menard and Logan counties. Those names remain on Reed's list.
The study includes service details and locations of the graves, where available, as well as Reed's sources and where readers can learn more about each veteran.
More information: Revolutionary War Veterans Buried in Sangamon County formerly was available online, but the old link no longer connects. Anyone interested in more information can consult a hard copy available in the Sangamon Valley Collection at Lincoln Library.
Here is Reed's list:
Archer, Bennett
Baker, Absalom (probably buried in Madison County)
Baker, Isaac
Brandt, Reuben
Broadwell, Moses
Bryan, George
Burton, John
Campbell, Enos
Carver, Christian
Cassady, William
Clark, Bazel
Clifford, Michael
Cooley, Jabez
Crowder, Philip
Davis, Aquilla
Deardorff, Henry
Dingman, James
Fisk, Robert
Foster, Nathaniel
Haggard, James
Hail, Harley
Haile, William
Harrison, Ezekiel
Jones, William
Kelley, Henry
Lewis, Messenger
Lockridge, John
Lucas, Abram (Logan County)
Massie, Thomas
Maxcy, Joel
McDaniel, Luann
Meredith, Davis
Miller, Christian
Millington, Peter
Nance, Zachariah (Menard County)
Overstreet, John (Menard County)
Owsley, Henry
Owsley, Thomas
Peake, John
Penny, William
Pulliam, George
Purvines, John
Ralston, William
Royal, Thomas
Sayre, John
Shutt, Jacob
Simms, Gideon
Stringfield, John
Thomas, James W. (Menard County)
Turley, James (Logan County)
Turner, Archibald
Waddell, James
White, John (Menard County)
Young, John
See also: Luann McDaniel, Valley Forge nurse, and Philip Crowder's Revolutionary War pension application.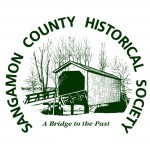 Original content copyright Sangamon County Historical Society. You are free to republish this content as long as credit is given to the Society. Learn how to support the Society.