"The Pig" sold its last pork chop on Nov. 11, 1951. That was the date when Springfield's 11 Piggly Wiggly stores became Eisner Food Stores.
"Frankly, we shall feel a measure of relief in being no longer referred to as 'Pigs,'" the chain said in a full-page newspaper ad letting customers know about the new name.
Springfield grocer Leon Fisher had partnered with Champaign-based grocery wholesaler Albert "Bert" Eisner Jr. to open the city's first Piggly Wiggly at 417 E. Monroe St. in 1918.
Memphis-based Piggly Wiggly's claim to fame is that it was America's first self-service grocery store chain. That claim may well be true, but Fisher's "Pig" wasn't the first self-service grocer in Springfield. That distinction is held by Moran's Market, 727-29 E. Washington St.; Moran's  converted to so-called cafeteria-style shopping seven months before Fisher opened the Monroe Street Piggly Wiggly.
The Illinois State Register explained the unfamiliar process to its readers on opening day, Nov. 22, 1918. (The day also featured music by John Taylor's Orchestra, and customers all received free flowers.)
The customer enters the retail portion of the store through a wicket and to the right and left are rows of shelves of groceries ready to be placed in the basket of the customer … At the cashier's booth the grocery packages are taken from the basket, tabulated and then wrapped in a small package for the customer to carry home …

In instituting the new system in Springfield today, the management contends that a new era of shopping will take place.
Over the next several decades, Fisher and Eisner paid royalties to use Piggly Wiggly's name and patented self-serve methods. By 1932, Piggly Wiggly had amassed 2,000 stores in the United States, 23 of them in Springfield.
Fisher died in 1949. In 1951, when Piggly Wiggly tried to raise its franchise fee, Eisner decided the central Illinois stores no longer needed to be "Pigs."
"Under the new name, EISNER stores now being operated as Piggly Wiggly Stores will continue with no change in ownership or in management," the newspaper announcement said. The first local Eisner was at 421 E. Monroe St.
In 1957, the Jewel Tea Company of Chicago acquired Eisner Foods and its 43 stores throughout Illinois and Indiana. The acquisition permitted most of the markets to keep their Eisner designation.
One of Eisner Food's first steps under Jewel ownership was the opening of a larger Eisner store, a "supermarket," at 2239 E. Cook St. The 18,000-square-foot grocery was decked out in a "restrained use of pastel colors" fashioned by a New York City designer, the Illinois State Journal reported, with a "bright orange and white" exterior. It featured an air-conditioned curtain wall entrance and an automated meat department that transported goods via conveyor belt.
Eisner's also was open from 9 a.m. to 9 p.m. — a luxurious convenience in the 1950s.
On the supermarket's opening night, July 29, 1958, a line of customers extended from the parking lot into the store, "stopping momentarily at different points to receive roses, cigars, balloons, coffee, cake and lemonade," the Journal said.  A total of 8,000 shoppers passed through the market that evening.
The occasion marked Eisner's 41st regional store opening, and the Cook Street store was the chain's seventh grocery in the capital city.  By the 1960s, Eisner was one of the best-known grocery brands in Central Illinois. Quality, price and service were paramount to the company's success.
During the 1960s, a wholesale division was developed, and Eisner went on to incorporate independent operators into the "Eisner Agency."  Although its headquarters was in Champaign, Eisner's Springfield office and warehouse was at 930 E. Reynolds St.
In 1971 in Springfield, Eisner opened a Family Center supermarket, a Jewel offshoot that incorporated an Osco Drug store.  Osco (the name is an acronym for "Owners Service Company") was the retail pharmacy division of Jewel Tea Co. Springfield's Family Center was the anchor for the newly built Fairhills Mall at Chatham Road and Monroe Street.
Over time, Eisner supermarkets were typically re-branded as Eisner-Osco when they had an attached pharmacy.
By 1985, the once prolific Eisner-Osco supermarkets in Central Illinois completed their transition over to the Jewel-Osco banner, and with that, the Eisner name, a local mainstay for 34 years, came to an end.
Jewel-Osco eventually bowed out of the Springfield grocery and pharmacy markets, with several different owners taking over the stores once operated by Eisner/Jewel/Osco.
Leon Fisher
Leon Fisher (1884-1949) was a co-owner of the Avenue Food Shop, 419 South Grand Ave. W., when he and Bert Eisner (1885-1980) brought Piggly Wiggly to Springfield.
According to Fisher's obituary, he was an Illinois National Bank director, vice president of the Springfield Chamber of Commerce, a member of the board of directors of Memorial Hospital and secretary of the National Association of Food Chains. During World War II, he chaired the Springfield Area Food Marketing Committee. Fisher also was an avid golfer and a member of Illini Country Club  and the Sangamo Club.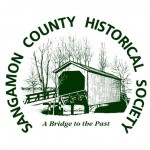 Fisher suffered a medical emergency while driving in Springfield on Aug. 6, 1949. He was dead on arrival at St. John's Hospital. He is buried at Oak Ridge Cemetery.
Contributor: William Cellini Jr.
Original content copyright Sangamon County Historical Society. You are free to republish this content as long as credit is given to the Society. Learn how to support the Society.