Susan Lawrence Dana and Lawrence Joergen-Dahl married secretly on March 19, 1912.  It took another two months for Springfield to become aware of the wedding.
The marriage was certainly a love match for Dana (1862-1946), the wealthy socialite who a decade earlier had commissioned Frank Lloyd Wright to design what is today the Dana-Thomas House State Historic Site.
It may well have been the same for the much younger Joergen-Dahl, although – asRoberta Volkmann noted in Susan Lawrence: The Enigma in the Wright House (2011) – the wedding also might have rescued Joergen-Dahl from debt and deportation.
Joergen-Dahl (1886 -1913) was a citizen of Denmark. He came to the U.S. in 1910 to study banking, but switched a year later to music. He was a singer with what the Illinois State Register said was a "rich, magnetic" baritone voice and taught at Columbia School of Music in Chicago. His music, however, brought in little income, and at his marriage, Joergen-Dahl still owed money to the Danish government, which had subsidized his trip to America.
(A note about the groom's name: he was christened Joergen Constantin Dahl, but took the name Lawrence Joergen-Dahl at his marriage, presumably as a tribute to his new wife's birth family; she likewise became Susan Joergen-Dahl.)
Springfield's two newspapers jousted to scoop each other as news of the nuptials leaked out. The morning of May 21, 1912, the Illinois State Journal reported that rumors of a wedding had been circulating, but the "members of the household have made flat denial."
The Journal said Susan and Joergen-Dahl were both aboard a steamship bound from Boston to Liverpool. The two had separate stateroom accommodations, the paper said, but "it is said on authority that seems to be indisputable that they were married a short time before sailing."
The same morning, the Illinois State Register reported that details received by that paper provided "definitive word" that the couple had married March 19. Flora Lawrence (1853-1928), Susan's cousin and companion, "declined to deny or confirm the report," the Register said, but its reporters had confirmed the wedding via wire inquiries to Chicago, Philadelphia, and New York.
The couple had wished to keep their marriage a secret "until they reached the home of the groom's parents in Denmark where they had intended to spring a little romantic international surprise," the Register said.
The next day, the Journal announced that friends of Susan had been told of the wedding and that the newlyweds had sailed for Europe on May 14. This time, Flora confirmed the marriage.
Susan and Joergen-Dahl had taken their vows at 3 p.m. on March 19, 1912, at the Thirteenth Street Methodist Church in Philadelphia.  The marriage license listed the groom's age, correctly, as 26; Susan, however, was said to be 36 years old; she was actually 49.  The couple then went to Chicago, where they told only Susan's immediate family of the marriage. Susan came alone to Springfield in early May to pack for the trip to Europe.
Her future husband, then known by his birth name, had been in Springfield Feb. 13 for a Valentine musical that Susan hosted for Gov. Charles Deneen and his wife, Bina. Dahl sang for the hundreds of guests. The Journal described the entertainment as "delightful socially and artistic."
The Joergen-Dahl marriage, unfortunately, was brief. The couple was on a trip to Chicago in July 1913, when Lawrence Joergen-Dahl contracted acute kidney disease. He died in Chicago on July 26.
"With her usual dramatic flair," Volkmann wrote in Enigma, "Susan greeted guests who came to the visitation preceding the funeral services for Lawrence with her arms full of roses and with recordings of Lawrence singing in the background. The coffin rested in the Lawrence House gallery and was surrounded by lilies and roses. The Danish and American flags crossed on the top."
Lawrence Joergen-Dahl is buried in the Lawrence family plot in Oak Ridge Cemetery.
Susan's other husbands
The Lawrence family monument at Oak Ridge includes the names of two of Susan Lawrence's three husbands: Edwin Dana (No. 1) as well as Lawrence Joergen-Dahl (No. 2).
Edwin Dana (1863-1900), at the time a real estate investor in Minneapolis, married "Susie" Lawrence, as she was identified in the Springfield papers, on Dec. 4, 1883. After some financial reverses in Minnesota (Dana's father-in-law, Rheuna Lawrence, declined to bail him out, according to Volkmann), Dana became a stockholder and superintendent of the Copper Stain mine, a gold and copper mine in Oregon.
He was overseeing removal of debris from the mine on Sept. 2, 1900, when a piece of harness broke and a lever on the equipment swung backwards, hitting Dana in the chest. He died instantly.
Susan's third marriage, to a childhood friend, Charles Gehrmann (1863-1944), ended in acrimony and, eventually, divorce.
The couple was married Feb. 27, 1915, in Oakland, Cal. (Volkmann reports that, somewhat like Joergen-Dahl, Gehrmann changed his name from Charles A. Gehrmann – what the "A." stood for is unknown – to Charles Lawrence Gehrmann.)
Gehrmann's wealthy father, also named Charles A. Gehrmann (1835-1912), owned a dry-goods store in Springfield, and the ostentatious Gehrmann home sat on three lavishly landscaped acres on North Third Street. Part of the property now is Gehrmann Park, operated by the Springfield Park District.
The younger Gehrmann was a mining engineer and investor who claimed to have invented a number of innovations in mining technology. After graduating from high school in Springfield, he worked and lived mainly in the western U.S.
The Gehrmann/Lawrence marriage broke down in 1920, after a Denver, Colo., woman, Lilian Grahame, accused Gehrmann him of defrauding her of thousands of dollars between 1907 and 1913, partly by declaring his love for her.
Grahame's lawsuit apparently was settled out of court, Volkmann reports. The relationship between Susan and Charles, however, never recovered. Susan obtained a divorce in Springfield in 1930, after a decade of estrangement.
Gehrmann is buried elsewhere at Oak Ridge.
There are no individual headstones in the Lawrence family cemetery plot, just a memorial shaft bearing 19 names of deceased members of the related Lawrence, Dana and Maxcy families. Susan is identified by her birth name: Susan Z. (for Zane, another family surname) Lawrence.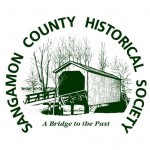 More information: Susan Lawrence: Enigma in the Wright House by Roberta Volkmann is the short (105 pages) but definitive biography of Susan Lawrence. In 2023, it was available on Amazon and at Lincoln Library in Springfield.
Contributor: Cinda Ackerman Klickna. Klickna, a freelance writer and former English teacher, is active with the Dana-Thomas House Foundation and the Sangamon County Historical Society.
Original content copyright Sangamon County Historical Society. You are free to republish this content as long as credit is given to the Society. Learn how to support the Society.