Ten Springfield police officers, one deputy sheriff, six Illinois state troopers based in Springfield and a federal prohibition agent have been killed on duty in Sangamon County.  The list includes:
Springfield Police Departrment
Off. David Tapscott, died Dec. 26, 1979: Auto accident
Det. Patrick Gilmore, Jan. 11, 1938: Gunfire
Det. Ernest Purgatoria., July 31, 1933: Gunfire
Det. Sgt. Porter Williams, Sept. 25, 1932: Gunfire
Off. Gordon Swettart, Feb. 3, 1924: Gunfire
Off. Noah Roll, Aug. 7, 1917: Gunfire (Note: Notwithstanding the statement on the Officers Down Memorial Page for Officer Roll, linked to here, he was not African-American. See SangamonLink's full entry for details.)
Det. Frank Crowley, June 30, 1916: Gunfire
Off. Patrick Shaughnessy, Nov. 7, 1888: gunfire
Off. Frederick Gall, Aug. 27, 1885: Gunfire
Off. William Camp, Aug. 25, 1885: Gunfire
Sangamon County Sheriff's Office
Dep. William Simmons, March 8, 1975: Gunfire
Illinois State Police
Trpr. Brian McMillen, Oct. 28, 2007: Auto accident
Trpr. Bernard Skeeters, May 20, 1982; Auto accident
Spec. Agt. Pete Lackey, Nov. 27, 1972: Stabbing
Trpr. Clarence Swain, Aug. 1, 1959; Auto accident
Roy Moody, Feb. 28, 1949; Auto-train accident
Ray Embree, Oct. 15, 1936: Auto accident
Federal officer
Prohibition agent Thomas Langford, May 26, 1926: Shot to death while breaking up a street quarrel.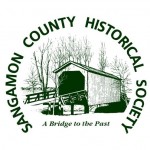 Original content copyright Sangamon County Historical Society. You are free to republish this content as long as credit is given to the Society. Learn how to support the Society.