Hoping to stop a rabies epidemic, authorities declared open season on stray dogs in Sangamon County in 1935. Police and dog catchers killed hundreds of dogs that year in what one Illinois State Journal headline called a "brutal" eradication campaign.
State agriculture officials, put the county under a rabies quarantine on March 23, 1935. Under the order, police and animal control officers were told to kill any dog they found that wasn't either on a chain (it had to be a chain; a rope wasn't secure enough) or inside an escape-proof fence.
The quarantine simply intensified what Springfield authorities had been doing since the start of the year. "Special police officer" (he actually was city dog catcher) Pete Solomon killed 261 dogs in February alone, newspapers reported.
Solomon's usual practice apparently was to round up strays and execute them in private. But some dogs were shot on sight and in public. The Illinois State Journal reported on one shooting the day the quarantine began.
A dog belonging to J.C. Gard, 1416 S. Walnut street, was shot Friday morning by police while in the yard of a neighbor. According to Mrs. Gard, the police drove up and without any warning shot the dog from a distance of about twenty feet. The wounded dog was able to run away and about noon returned to the home and was cared for in the basement until it died the following morning.  …

"Naturally I feel bad at the loss of my dog," Mrs. (Nellie) Gard said, "but I would not have objected if the police had used different methods to destroy it, if it was necessary to get rid of it to safeguard the lives of passersby. … Why couldn't they have told me what they were going to do and then taken the dog away to destroy it?"
Dog lover John Anderson wrote the Journal a couple days later to protest the dog destruction policy. He called it "a terrible thing to turn men loose in our city with guns to patrol the streets and shoot on sight any dog not confined in an enclosed place or tied up."
What if some child should run in the path of those bullets intended for its pet?

The quarantine is all right, but what if your playful puppy, when you have him out on a leash, as he must be, happens to pull away from you and one of those brave men comes along with his gun? You have no protection at all. He uses his gun and that's all there is to it.
But by no means was the debate one-sided. The state imposed the quarantine after a series of dog attacks in Springfield in early 1935, several of them involving children. The state health department reported that 33 Springfield residents, plus four each in Rochester and Williamsville, were treated with rabies antitoxin in March 1935.
Eleven schoolchildren were bitten by rabid dogs in two incidents that month – seven at Ridgely School and four at Enos School – Mayor John "Buddy" Kapp said in defending the city's actions.
"There has been no indiscriminate killing of dogs," Kapp said. "We have only done our duty in the protection of human life."
State veterinarian Dr. H.C. Rinehart praised city officials for taking the threat seriously.
If the people will not cooperate 100 percent, we will be forced to use some drastic measures to rid the city of loose, unconfined dogs.

The (health) department does not care to be responsible for the loss of any lives. Neither do we want to be the cause of any good mother spending a sleepless night due to the fact that her child has been bitten by a rabid dog.
Among those who supported drastic action to curb rabies was Jesse Seeley of Springfield, whose son Richard, 13, had died from rabies two years earlier. The boy had been bitten in the face by a stray dog. Although Seeley began treatment – which, because of his facial injuries, involved 21 shots of rabies antitoxin – he didn't finish the series. He died, his throat paralyzed, a month after being bitten.
"I wish to say that the police have not been harsh and that a dog owner should comply with state law and put human life above the life of his dog," Jesse Seeley said.
With the help of both newspapers, the anti-rabies campaign also became entangled in the 1935 election for Springfield mayor. City offices were officially non-partisan, but the Illinois State Journal and local Republicans supported lawyer/legislator William J. Lawler for mayor in 1935. Mayor John W. "Buddy" Kapp, seeking his second term, had the backing of the Illinois State Register, traditionally aligned with Democrats.
Coverage of the anti-rabies initiative fell along the two papers' political lines. The Journal highlighted allegedly overzealous enforcement of the quarantine – perhaps accurately, in some cases.  Some statements by Lawler supporters, however, verged on parody.
Probate Judge Benjamin DeBoice, for instance, spoke at a Lawler rally at the St. Nicholas Hotel in late March. The Journal was there.
"I am for Lawler," (DeBoice) said, "because I am interested in the boyhood of Springfield."

The judge spoke at length about the city's system of killing dogs in connection with the state rabies quarantine now in effect. He asserted that the quarantine regulations do not contemplate "the ruthless shooting down of innocent dogs."

No boy's life is complete without a dog and the killing of dogs has left a trail of tears among the youth and children in the city, Judge DeBoice declared.
The Register, meanwhile, emphasized the dangers of rabid animals. It was the Register that reported on the statement by Jesse Seeley, father of the 13-year-old rabies victim – and it was no coincidence that Seeley spoke at a Kapp campaign meeting.
"Anyone would think that Mr. Lawler was going to be mayor of the dogs instead of the people if he is successful on Tuesday," Seeley told the meeting.
In the end, Lawler (1881-1960) wasn't to be mayor of anything. Kapp (1888-1978) trounced Lawler, 19,287 to 13,604, in the April 2 election.
On April 7, Rinehart said he was pleased by the success of the quarantine. He saw only one loose dog on a tour of Springfield the day before, he said.
"Until a few days ago groups of dogs could be seen in many parts of the city," he said. "Our aim is to get rid of all dogs which are not kept off the streets, and we seem to have gone a long way in that direction."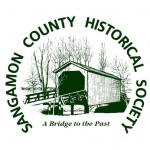 Springfield's rabies quarantine remained in effect into spring 1936, although restrictions were loosened so that dogs inoculated against rabies were exempt from being killed.
Original content copyright Sangamon County Historical Society. You are free to republish this content as long as credit is given to the Society. Learn how to support the Society.