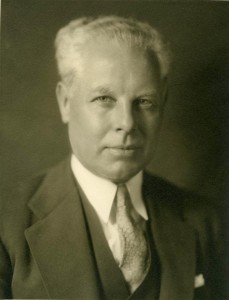 John "Buddy" Kapp (1888-1978) served four terms as Springfield mayor, from 1931 to 1947, the longest mayoral tenure in city history.  One of his secrets? Kapp never forgot a name,  State Journal-Register reporter Mike Kienzler wrote in a profile of Kapp following his death, at age 90, in 1978.
"When you're the mayor of a town for 16 years," Kienzler reported, "you have to know an awful lot of names. … But, to hold office for 16 years, you had to know more than people's names. You also had to know what they wanted you to do for them."
Kapp, a World War I veteran and partner in a mine supply business, had no elective experience when he sought the mayor's office for the first time. He was encouraged to run by his partner, William Ryan, and a group of dissident Republicans called the Wentworth Club (after the middle name of one of its leaders, Dr. Charles Wentworth Compton).
Kapp's bid was aided by the fact that the incumbent mayor, Hal Smith, had been appointed by the city council after the previous mayor resigned. But the key factor was Kapp's endorsement by the highly regarded city utilities commissioner, Willis J. Spaulding. (Kapp and Spaulding worked closely together for most of the next 12 years, including during construction of Lake Springfield. However, they eventually had a falling-out, which may have contributed to Spaulding losing office in the 1943 city election.)
The late Hugh Dobbs, a city attorney in the Kapp administration, said Kapp aggressively sought federal help to combat the Great Depression in Springfield. "We ended up with 92 WPA, CWA or PWA projects," Dobbs said in 1978. "Some of the WPA stuff was small, just a sidewalk or something. but these were useful projects — nothing for people just leaning on their shovels and collecting their pay."
Among the biggest projects were the conversion of Reservoir Park into the Lanphier High School campus and removal of rails after street cars were abandoned in the late 1930s. The steel rails were sold — some of them to Japan, just prior to World War II, Dobbs said — and the proceeds paid for the material needed to repair the streets.
Kapp also initiated clearance of the old "Badlands" slum neighborhood north of downtown.  A new housing complex, the John Hay Homes, was built on the site. "The Hay Homes were rated the best housing complex in the Midwest when they were completed," Dobbs said. (The Hay Homes later became a slum of their own and were replaced in turn in the 2000s.)
Other major relief projects took place around Lake Springfield, where federal money helped pay for a new waterworks, the Lakeside power plant and lake roads.
Kapp was less diligent about enforcing laws against gambling, Dobbs said in 1978. "The gamblers didn't have slot machines in Springfield High School, exactly," he said. "But they did put them in the building next door." (For more on this topic, see Gambling rivalry, 1931.)
Kapp retired in 1947 and underwent lung surgery a year later. He recovered well enough by 1951 to announce his candidacy for city commissioner. However, his condition relapsed, and Kapp never seriously campaigned. He finished last.
Kapp is buried in Oak Ridge Cemetery.
More information: Sangamon Valley Collection, Lincoln Library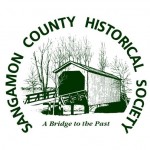 Original content copyright Sangamon County Historical Society. You are free to republish this content as long as credit is given to the Society.