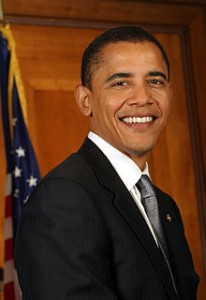 President Barack Obama was an Illinois state senator, representing a Chicago district in Springfield, from 1997 to 2004. As a U.S. senator from 2005 to 2009, he also visited Springfield several times. Notably, he was one of the speakers, with then-President George W. Bush, at the dedication of the Abraham Lincoln Presidential Museum on April 19, 2005.
Obama held two major events at the Old Capitol State Historic Site during his campaign for the presidency. He formally announced he was running for president at the Old Capitol on Feb. 10, 2007, and he returned on Aug. 23, 2008, to announce that he had selected Joe Biden to be his vice presidential running mate.
Obama also was the keynote speaker for the Abraham Lincoln Association's annual dinner on Feb. 12, 2009, the 200th birthday of Abraham Lincoln. The dinner was held at the Crowne Plaza hotel in Springfield.
More information:  See oral history interview of Beverly Helm-Renfro, who was state Sen. Barack Obama's legislative assistant.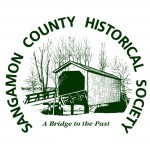 Original content copyright Sangamon County Historical Society. You are free to republish this content as long as credit is given to the Society. Learn how to support the Society.