Farmers, horse race owners and state officials scrambled for alternatives when World War II forced cancellation of the 1942 Illinois State Fair.
A couple of months after Pearl Harbor, the U.S. Army Air Forces leased the state fairgrounds for use as a storage and transit depot and training facility.
Gov. Dwight Green at first hoped he could strike a deal under which the Air Forces would evacuate the fairgrounds for a week in August, which would have allowed the fair to go on more or less as planned.
Army officials turned that down, so Green announced March 10 the fair wouldn't take place in Springfield. He still held out hope that the fair, scheduled for Aug. 14-23, might be held elsewhere. Aurora was the leading candidate.
But Attorney General George Barrett ruled April 1 that state law required the fair to be held in Springfield. It would take legislative action to move the event, Barrett said.
Seeing no groundswell of support for a special legislative session, Green gave up on the fair May 15. Aside from other logistical issues, the governor said, cancelling the fair would free up transportation resources – gas, tires, railroad cars etc. – for war use. In a statement, he said:
It is to be regretted that efforts of Illinois farmers, and particularly our farm boys and girls, to improve livestock and other farm products can not be rewarded through a state fair, but the 79 county and district agricultural fairs, which will be held all over the state, will take the place of the state fair to some extent.
Billboard magazine called the closure a mistake born out of "war jitters," noting that touring musicians were counting on the fair as part of their schedule.
Among the county fairs that benefited from the cancellation was Logan County's, which started calling itself the "Little State Fair."
The 1942 Logan County Fair had been scheduled for Aug. 9-13, immediately preceding the state fair's original timetable. That made it relatively easy for vocational agriculture students from Logan, Sangamon and Menard counties to take what would have been their state fair exhibits to Lincoln instead. Similar switches took place elsewhere in the state as well.
Some other would-be state fair events, such as the Illinois Saddle Horse Futurity horse show, also moved to the Logan County Fair. And Logan County's four days of harness horse racing featured some of the horses that otherwise would have run in Springfield.
"Attendance records were shattered" at the Logan fair, the Illinois State Journal reported.
Other harness races, including the Illinois Breeders Trot, were moved to Du Quoin.
In addition to Illinois, Missouri, New York, Ohio, Tennessee, Indiana, and Iowa all cancelled their state fairs for 1942.
The next three years' Illinois State Fairs were cancelled as well (county fairs, however, continued). As a consolation, the General Assembly appropriated $1.9 million for rehabilitation and new construction on the fairgrounds at Springfield.
Until 2020, the World War II stoppage was the only time the state fair had been cancelled since moving permanently to Springfield in 1894.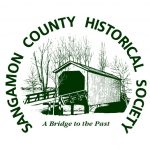 In June 2020, however, Governor J.B. Pritzker announced that both the Springfield and Du Quoin state fairs would be canceled due to risk of public exposure from the Covid-19 pandemic. Although officials planned to reschedule some events and to hold virtual competitions in other cases, the director of the Illinois Department of Agriculture estimated the economic impact of cancelling the 2020 fairs would be "at least $80 million lost for the region."
Hat tip: To William Cellini Jr. for suggesting this topic and for researching and writing much of this entry.     
Original content copyright Sangamon County Historical Society. You are free to republish this content as long as credit is given to the Society. Learn how to support the Society.