Note: This story has been updated with information questioning Bryan Bolton's role in the St. Valentine's Day Massacre.
Bryan Bolton, a Thayer farmboy turned Springfield businessman turned gangster, claimed to have taken part in the St. Valentine's Day massacre and definitely partnered with some of most vicious thugs of the 1920s and '30s. But Bolton died peacefully and nearly forgotten in California 40 years later.
Most gangland historians dismiss Bolton as a minor character, a sidekick and a stooge, in criminal mayhem of the period. But Bolton, one of the few mobsters to have worked with both Al Capone's Chicago syndicate and the Barker-Karpis robbery-kidnapping gang, packed a lot of action into a relatively brief outlaw career. He was more than a bit player.
Bolton (1898?-1977) grew up on a farm between Thayer and Virden and spent a couple of years renting and selling automobiles in Springfield. (His full name was William Bryan Bolton. He sometimes used the nicknames of "Monty" and "Red," but newspaper stories almost invariably gave his first name as "Byron.")
Sorting out the full account of Bolton's misdeeds is impossible today. Among the credible stories, however, are:
Bolton may have machine-gunned a Chicago police officer in a shootout following the Barker gang's robbery of the Chicago Federal Reserve in 1933.
He told federal investigators he was a lookout for the St. Valentine's Day massacre; if so, he might have been the man who misidentified one of the victims as George "Bugs" Moran, Al Capone's rival and the target of the massacre.
When he turned informer, Bolton identified the Barker gang mobsters (including himself) who carried out two widely publicized Minneapolis kidnappings. He also told authorities that Fred and Arrie "Ma" Barker were hiding in Florida; FBI agents shot both to death a few days later.
Bolton served in the U.S. Navy during World War I (some accounts say he learned to use a machine gun in the service, a skill that came in handy later). The 1920 U.S. Census lists Bolton and his wife Veva Freeman Bolton (1901-83) as living in Virden, where Bolton worked as a carpenter.
Bolton and Veva moved to Springfield a few years later. The couple first appeared in the Springfield city directory in 1924; Bolton's occupation was again listed as "carpenter."
In early 1925, Bolton went into partnership with brothers Frank and Servia Diaz to open a car rental and sales outlet on South Fourth Street. The partners' business instincts were good, if perhaps a little ahead of their time. The Illinois State Journal described their plans in March 1925.
Under the system used by the firm an individual can rent a car and drive it himself. This form of operation has met with a hearty response on the part of the public everywhere. It has many advantages, and it offers excellent service to salesmen, doctors, persons going to theatres, parties, dances, etc. Diaz & Bolton offer twenty-four hour service to the public.
If Bolton was involved in crime in central Illinois, it didn't show up in local newspapers at the time. However, his association with the Diazes, who had bootlegging records, suggest he was already mixing with a tough crowd.
Following the St. Valentine's Day massacre, the Journal reported that Bolton might have left Springfield abruptly around 1927 because of a connection with rumrunner Frank "Curley" Hines of Gillespie. The article was written in April 1929, after Hines and his brother-in-law were shot to death in Macoupin County.
The story, attributed to a "rumor in Springfield's underworld," was that Hines contracted in December 1927 to haul a truckload of liquor from Detroit to Chicago. Instead, the story went, Hines arranged for the booze to be delivered to Springfield, while telling Capone's men the truck had been hijacked.
The Chicago mobsters, suspicious of Hines, came to Springfield, where they learned that illegal liquor was being sold at cut-rate prices, the Journal said.
Local bootleggers were amazed at the price and purchased freely. Further inquiry is said to have developed the fact that companions of Hines had brought the liquor to Springfield and were acting as salesmen. Local persons who paid the bargain prices were called upon to "make good" and they paid. …

While in Springfield Hines is said to have been an associate of Byron (sic) Bolton, now a Detroit gangster. … Bolton is said to have left Springfield for Detroit shortly after Hines was blamed for doubling his pals.
'Shotgun' George
Bolton's later connection to both the Capone and Barker gangs was through his partnership with Chicago gangster Fred Goetz, also known as "Shotgun" George Ziegler, according to a well-regarded history of the era, Public Enemies: America's Greatest Crime Wave and the Birth of the FBI, 1933-34, by Bryan Burrough (2004).
"Bolton's loyalty to Ziegler was unquestioned," Burrough wrote.
Goetz, a rarity among 1920s' criminals, was a college graduate,  but then tried to rape a 7-year-old girl in Chicago. A number of mob histories and websites indicate Goetz and Bolton were close friends and crime associates until Goetz's murder in 1934.
St. Valentine's Day massacre
Bolton told the FBI in 1935 he had been involved in the St. Valentine's Day massacre from beginning to end, due apparently to his partnership with Goetz.
Four gunmen, posing as police officers, shot to death seven Moran gangsters and associates in a Chicago garage on Feb. 14, 1929. Capone had hoped to wipe out Moran and his gang, but Moran turned out not to be among the victims. That might have been Bolton's fault.
According to what Bolton told the FBI, planning for the massacre began in the fall of 1928 at a resort Goetz ran in Wisconsin. Bolton reportedly told authorities that those present included Capone, Goetz, Capone gang assassin Fred "Killer" Burke and four others. Bolton's role in the planning was to deliver a pot of spaghetti and other food. "(T)he men were there two or three weeks hunting and fishing," Bolton said.
Bolton said he bought a Cadillac car used by the St. Valentine's Day gunmen, although he claimed he thought it was to be used only to haul liquor. In his statement, Bolton told investigators where he purchased the car and recalled that he bought it using the name "James Martin." Investigators found the car dealer and determined the purchaser gave the name of "James Morton."
Bolton then may have been one of the lookouts assigned to tell Goetz, Burke and the other gunmen when Moran arrived at the garage. (Bolton denied this in his statement, but a letter and/or a medicine bottle bearing his name was found in one of the lookout apartments across the street from the garage. That led investigators to Virden, where they questioned Bolton's parents and obtained a photo of him. A woman who rented one of the lookout apartments reportedly identified Bolton from the photo as one of her tenants.)
The lookouts, however, apparently mistook another man at the garage for Moran. As Burrough describes the result in Public Enemies:
It was Bolton, two sources told the (FBI), who as a lookout that day in 1929 had given Capone's gunmen the premature go-ahead to begin shooting, a mistake that allowed Bugs Moran himself to escape. Irate, Capone was said to have ordered Bolton's execution, a fate he avoided only after Ziegler's intervention.
Bolton's description of the St. Valentine's Day killings differed from other witnesses' statements in some important ways, but many experts find him generally credible.
One of those who does not is writer Jonathan Eig, who discounted Bolton's tale in his book, Get Capone: The Secret Plot That Captured America's Most Wanted Gangster (2010). "(T)here were serious problems with Bolton's story," Eig wrote. "For starters, at least two of the men he identified had airtight alibis. … In the end, Bolton's story made little sense, which is why the feds ignored his confession."
Eig's theory (weakened slightly by the fact that, like most reporters, he gives Bolton's first name as "Byron") is that the killings weren't related to Capone at all. Eig believes another thug, William "Three-Fingered Jack" White, organized the massacre in revenge for the shooting of his cousin, a Chicago firefighter.
More information: FBI director J. Edgar Hoover's summary of Bolton's statement about the massacre can be read in Al Capone and His American Boys: Memoirs of a Mobster's Wife, William J. Helmer (2011), pp. 293-94
Minneapolis kidnappings
The Minnesota kidnappings of William Hamm Jr. and Edward Bremer netted the Barker gang $300,000, but also brought about the end of St. Paul, Minn.'s decades-long status as a haven for gangsters. (The rules were that criminals could hide out there as long as they committed no local crimes – something the kidnappers ignored – and paid off police.) More importantly, the attention the two abductions drew (Bremer was a friend of President Franklin D. Roosevelt) helped bring the FBI to full prominence as a national police agency. That development is exhaustively analyzed in Burrough's Public Enemies.
The kidnappers in both cases were the Barker/Karpis gang, the nucleus of which was Alvin "Creepy" Karpis and brothers Fred and Arthur "Dock" Barker. Other members, including Bolton and Goetz/Ziegler, rotated in and out.
Hamm, president of Hamm's Brewing Co., was seized while walking home for lunch on June 15, 1933. He was held at a safe house in Bensenville, Ill., until his family paid a $100,000 ransom. Hamm was released June 19.
In his 1935 confession and subsequent court testimony, Bolton said he and the other actual kidnappers ended up with relatively little money from the Hamm ransom – the largest amounts went to a St. Paul police detective ($25,000) and a nightclub owner ($10,000) for protection. The gunmen's shares, including his own, came to only $7,800 each, Bolton said.
Bremer, a banker and the son of a brewery owner, was yanked off the street in St. Paul on Jan. 17, 1934. He was held at the same Bensenville home as Hamm while his family tried to reduce the gang's $200,000 ransom demand. In the end, the Bremers came up with the full amount, and Bremer was released on Feb. 7.
FBI folklore has it that Bremer helped break the case himself. Even though blindfolded, the story goes, he kept track of when airplanes flew over Bensenville and similar details. In reality, however, the key evidence was Dock Barker's fingerprint on an empty gasoline can – and, eventually, Bryan Bolton's confession.
Police officer murder
Bolton allegedly joined Goetz, Karpis and the Barkers early Sept. 22, 1933, when the gang held up two messengers outside the Federal Reserve Bank in downtown Chicago. The robbers, riding in a Hudson car equipped with armor plate and a smoke generator, took several bags from the couriers without interference from two armed guards.
Speeding away, however, the Hudson turned a corner and ran into a Ford carrying several women. Two police officers saw the collision. One headed toward the Ford, while the other, Officer Miles Cunningham, went to check on the Hudson.
According to Burrough in Public Enemies, "Bryan Bolton raised his submachine gun and fired a burst directly into Officer Cunningham, who crumpled, dead."
Burrough's description of the shooting is taken from interviews Karpis gave after being paroled from federal prison in 1969. It's possible that Karpis fingered Bolton as a small measure of revenge for Bolton's testimony against other Barker/Karpis gangsters. At any rate, no one was ever charged with Cunningham's murder.
In his 1935 statement, Bolton denied, understandably, that he took part in the Chicago Federal Reserve robbery. The bags taken from the couriers, as it turned out, contained no money, only mail.
Bolton's arrest
Bolton's buddy, Fred "Shotgun George Ziegler" Goetz, was gunned down in Cicero, Ill., on March 20, 1934, probably at the orders of Frank Nitti, Capone's successor as head of the Chicago mob. There are other suspects, but the prevailing theory is that Goetz's freelancing with the Barkers was attracting too much attention to Nitti's other racketeering. At any rate, Goetz's death left Bolton without his friend and patron, and the feds closing in on the Barkers and their associates.
Chasing various leads, FBI agents determined some members of the gang were living in apartments on Chicago's north side. They arrested Dock Barker about 6:30 p.m. Jan. 8, 1935, and five hours later surrounded a nearby apartment building on Pine Grove Avenue and called on the occupants to come out.
Two women came out first, followed by Bolton. All three were ordered to lie on the floor of the building's lobby. The fourth person in the apartment, a Barker associate named Russell Gibson, tried to escape out the back, but was shot and killed.
Confession
Under questioning – which allegedly included FBI agents breaking two telephone books over his head, Burrough reports – Dock Barker steadfastly refused to talk to say anything about the whereabouts of his brother Fred and Alvin Karpis, or anything else, for that matter.
However, when agents suggested that Bolton could get a lighter sentence if he talked, Bolton produced a flood of information about the St. Valentine's Day massacre, the Hamm and Bremer kidnappings, the people involved and the Bensenville safe house.
He also gave investigators their first clue to the location in rural Florida where Fred and Ma Barker were hiding, information that was confirmed when agents found a map to the hideout among Dock Barker's belongings. Fred and Ma Barker died in a shootout with police on Jan. 16, 1935.
Aftermath
Bolton went on to testify in court against several of those implicated in the kidnappings, including Dock Barker. Barker was convicted and sentenced to life in prison. (He was shot to death while trying to escape from Alcatraz in 1939.) For his cooperation, Bolton received a three- to five-year sentence. He apparently served the minimum three years.
Bolton and Veva reunited after his prison term, and the couple later moved to California. A 1952 city directory viewable through Ancestry.com shows the couple lived in Lakewood, Cal. William B. Bolton, the directory says, was a salesman for the Geary Allgrim Furniture Store.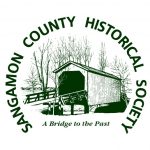 Unlike most of his gangland cohorts, Bolton died of natural causes, probably related to his chronic  tuberculosis, in California in 1977.
Hat tip: Thanks to relatives of Bryan and Veva Bolton for verification of the 1950s' photo of the Boltons and for discussing Bryan Bolton with SangamonLink. 
Original content copyright Sangamon County Historical Society. You are free to republish this content as long as credit is given to the Society.