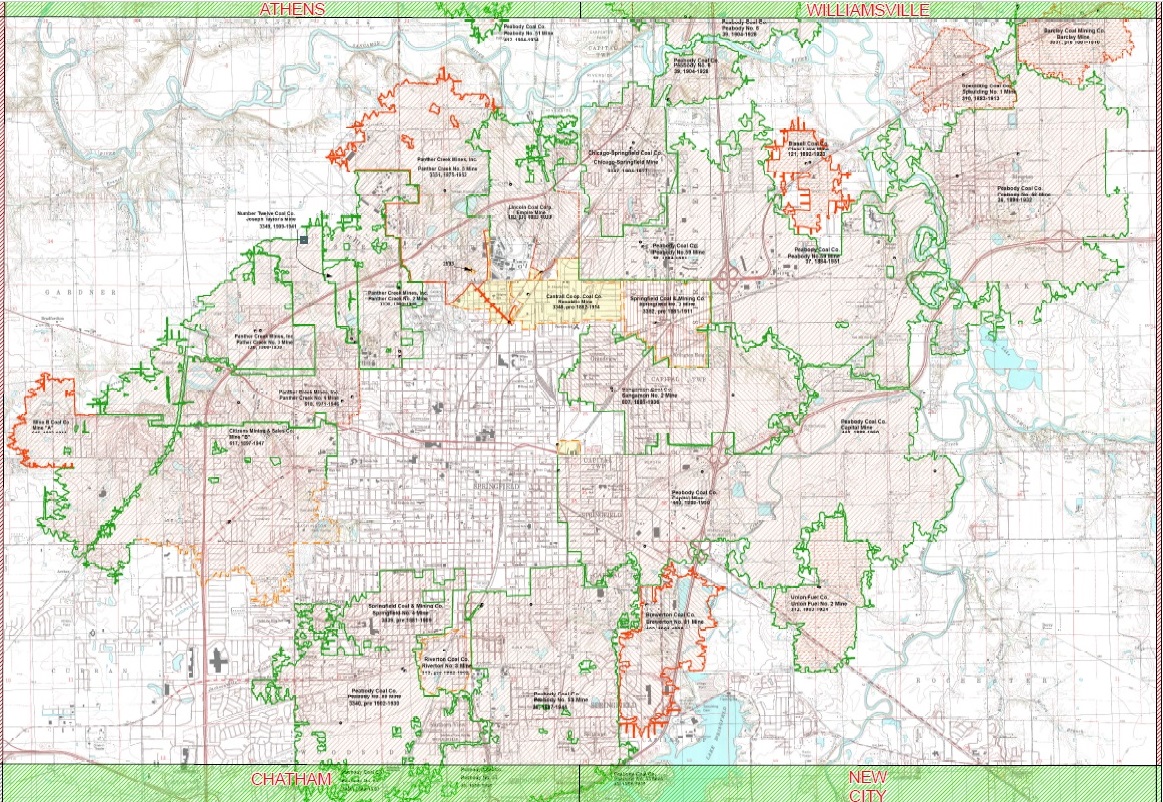 The map above is a small-scale reproduction of an Illinois State Geological Survey map showing the extent of underground coal mining in the two Springfield quadrangles, Springfield East and Springfield West. The original map can be found at the survey's Coal Mines Quadrangle Maps and Directories page; downloaded as a PDF and enlarged, the map becomes quite clear and readable.
The same is true of similar maps for the following quadrangles that take in parts of Sangamon County; all are available through the link above:
Athens
Chatham
Divernon
Edinburg
Farmingdale
Mechanicsburg
New City
Pawnee
Pleasant Plains
Salisbury
Tallula
Virden North
Williamsville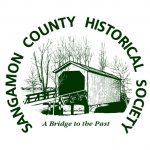 Hat tip: To Chuck Stone, a previous SangamonLink contributor whose comment on the Springfield Memories Facebook page directed us to the survey maps.
Original content copyright Sangamon County Historical Society. You are free to republish this content as long as credit is given to the Society.