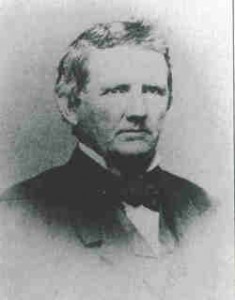 John Williams (1808-90) was an early Springfield merchant and later, according to his Illinois State Journal obituary, a banker, railroad developer, mine owner and farmer. A friend and political ally of Abraham Lincoln, Williams later was a member of the executive committee of the National Lincoln Monument Association, which oversaw construction of the Lincoln Tomb.
Williams moved to Springfield from Kentucky in 1824 and took a job as clerk in Elijah Iles' store, the first in Springfield. (It is listed as No. 14 on the reconstructed map of 1828 Springfield.) He bought the store from Iles six years later.
Among the store's services was holding deposits for customers, which led to Williams opening a private bank and then becoming part of a group that founded the First National Bank of Springfield, where he was the first president. Williams later helped finance and organize two railroads and a coal mining company.
During the Civil War, Williams was Illinois commissary general and chief officer of the Illinois Sanitary Commission. He also was a member of the commission that constructed the Springfield waterworks.
"Liberal, enterprising and public-spirited, his name was associated with nearly every public enterprise of importance in Springfield during his business career," the Historical Encyclopedia of Illinois said in 1908.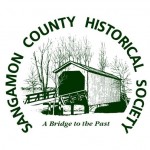 Williams Township and the village of Williamsville are named after John Williams, as is Williams Boulevard in Springfield. He is buried in Oak Ridge Cemetery.
Original content copyright Sangamon County Historical Society. You are free to republish this content as long as credit is given to the Society. Learn how to support the Society.