The last Springfield street car ran on the North Fifth Street route the evening of Jan. 1, 1938, leaving city streets thereafter to automobiles and Springfield Transportation Co. buses.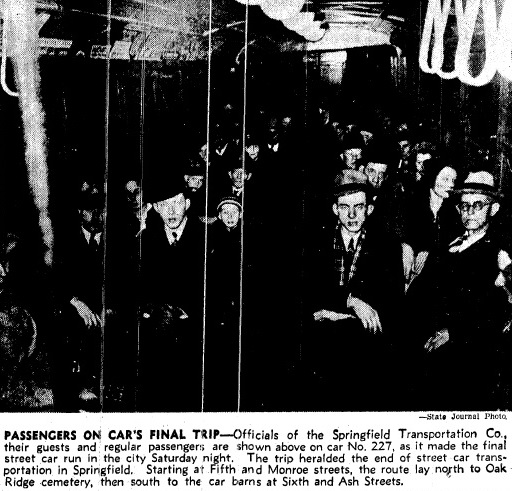 The North Fifth street car went from Fifth and Monroe streets (known traditionally as "Dodd's Corner") to Oak Ridge Cemetery and back.
The route had been virtually unchanged since July 4, 1866, when the Capital City Railway Co. began horsedrawn trolley service, according to the 1871 History of Springfield, Illinois: Its Attractions As a Home and Advantages for Business, Manufacturing, Etc., pp. 38-39, by John Carroll Power.  (A rival street car operation, the Capital Railway Co., had begun service six months earlier, on Jan. 1, 1866, but didn't have a northside route at the time.)
These photographs (the first two with original captions) were published in the Jan. 3, 1938, editions of the Illinois State Journal. They are republished here courtesy of The State Journal-Register.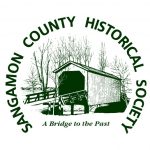 Original content copyright Sangamon County Historical Society. You are free to republish this content as long as credit is given to the Society.