The first school in Springfield was created in 1821, with about 50 pupils taught by Andrew Orr, and the first schoolhouse, "of rough logs," was built in 1828 at Second and Adams streets.
In 1854, the city authorized free education "for all white persons between the age of five and twenty-one." A separate school for African American students was set up in 1858, the same year S.M. McCutcheon was named the first school superintendent.
Source: Review of the Springfield school system published in the Daily State Journal  of Dec. 15, 1881. At that point, city public school enrollment was 2,792 (average attendance was 2,078), and the school district budget was $36,181.
Springfield school superintendents, 1858-2017 (reverse order)
Jennifer Gill (appointed as of July 1, 2014)
Robert Hill (acting) 2013-14
Robert Leming (acting) 2012-13
Walter Milton Jr., 2007-12
Diane Rutledge, 2002-07
Robert Hill, 1991-2002
Donald Miedema, 1977-91
Richard Klahn, 1973-77
Earl Patton, 1969-73
Roger Huson (acting), 1968-69 (Corrected; see comments)
Hugh Livingston, 1964-69
Donald Dunnan, 1958-64
J.E. Bohn, 1947-58
Robert French, 1945-48
Bruce Wheeler, 1944-45
R.E. Fildes, 1937-45
D.W. McCoy (acting), 37
William Lowry, 1936-37
Frank Vasey, 1930-36
J. Harry Winstrom, 1923-30
J.M. Allen, 1917-23
H.D. Magill, Jr., 1913-17
J.H. Collins, 1907-13
Edward Anderson, 1905-07
J.H. Collins, 1888-1905
A.J. Smith, 1886-88
R. Feitshans, 1881-85
Andrew Brooks, 1873-81
James Bennett, 1870-73
Samuel Willard, 1869-70
Andrew Brooks, 1865-69
J.D. Lon, 1862-65
The Rev. Francis Springer, 1860-62
S.M. McCutcheon, 1858-60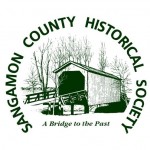 Original content copyright Sangamon County Historical Society. You are free to republish this content as long as credit is given to the Society. Learn how to support the Society.