Johnny Connors – boxer, saloon-keeper and sportsman – was small in stature, but he played an outsize role in Springfield for nearly 80 years.
Connors (1867-1966) was born John O'Connor in Ireland, but boxed as Johnny Connors. He never legally changed his name, but kept his boxing name – often spelled "Johnnie" – for virtually all purposes while in Springfield.
According to his own account, Connors rode a Wabash Railroad freight train into Springfield on the night of the 1888 presidential election, in which Grover Cleveland defeated James G. Blaine. Illinois State Journal writer A.L. Bowen described Connors' arrival in 1942.
A grizzled conductor with bristling red hair and a frightening handlebar mustache had hounded the immigrant lad all night, throwing him off at every stop but never keeping him away. His chagrin on finding the boy had outwitted him and had reached Springfield was expressed in explosive and inflammable profanity that still burns in Connors' ears and may yet be heard in echoes in the vicinity of the old station.

The night was black, Springfield was blacked out, still a village without pavements or walks. The lad was a stranger in a strange place.
One of the first events Connors encountered was a fight over the election results that ended with one man slashing the other's throat. The victim staggered a few yards and died. (Newspaper records confirm that the fight and slaying took place that night and that the incident happened near the Wabash – 10th Street – tracks.)
"A slighting remark about Blaine or Cleveland had ended in murder and Connors, fresh from the old sod, had a new idea about the wild and woolly west," Bowen wrote.
Connors quickly got a job at Barney Kelly's saloon and hotel (the Jefferson House) at Seventh and Jefferson streets. He worked for Kelly for several years, according to city directories, but in 1892, Connors went looking for a new job. In Bowen's words:
"Cocky" Fernandes (John Fernandes – ed.) was operating at 424 East Jefferson street a dilapidated wet goods dispensary that was doing no business. The floors were full of holes. General hopelessness pervaded the kerosene lighted room.

Connors, seeking to better himself, was making quiet inquiries about town. To Fernandes he said, "Want a bartender?" And Fernandes replied, "Hell no, I don't want any bartender. If you'll take the place it's yours."

Connors took root there and grew up there and lived there for fifty years.
Boxing career
Connors' growing reputation as a boxer no doubt helped his saloon business. Connors usually fought at 100 to 105 pounds. He weighed 100 pounds when he defeated Jack Levy of England in a bout in June 1894 in New Orleans.
Later news stories, including the citation written when Connors was named to the Springfield Sports Hall of Fame in 1994, usually say that victory made Connors the world flyweight champion. However, the flyweight classification (current weight limit of 112 pounds) wasn't created until 1909; Connors and Levy were generally considered bantamweights, although The Ring magazine, in a November 1956 profile of Connors, suggested he was designated the "paperweight" champion after beating Levy. Connors himself, in a 1952 as-told-by story in the Illinois State Register, said, carefully, that the Levy fight was for the "100 pound championship of the world."
In the 1952 Register story, Connors said his first Springfield fight was a clandestine affair pitting him against Eddie O'Hern at the Chatterton Opera House on Dec. 23, 1888. Boxing was illegal at the time, but Connors said Mayor Logan Hay and local law enforcement officials "had given us the nod to put on the fight."
(B)ut we still had to keep it quiet. So that night 500 persons filed in the back door of the opera house and all the doors were locked as O'Hern and I got ready to go 20 rounds wearing two ounce gloves.

We put on a good show that night for the fans who were watching the first 20 round fight ever staged in Springfield. … The fight was punishing because in those days of light weight gloves a boxer was almost certain to get a little cut up. I was younger and less experienced than O'Hern then and the crowd that backed me were more than satisfied when we battled out a 20 round draw.
Connors probably fought more than 100 bouts. At least one – a 25-round battle with Jack Madden in New York city in 1895 – made boxing history, in a sense. The fight was a draw, but, according to The Ring, "It was in the Madden bout that a referee for the first time uttered the phrase, 'shake hands now and come out fighting,' an expression used worldwide today."
Otherwise, Connors' most celebrated fight was his March 17, 1898, match in New Orleans against Jimmy Barry, one of the best small boxers of his day. (Barry, a Chicago native considered the bantamweight champion from 1894 to 1899, retired undefeated and is in the International Boxing Hall of Fame.) Connors lasted all six rounds against Barry, despite fighting with a right arm that had been broken twice previously and which he broke again in the match's fourth round.
Connors "put up one of the gamest fights that has ever been witnessed in Chicago," the Illinois State Journal reported March 18. "He was quick on his feet and proved a great deal more clever than was expected of him. He has only a few scratches on the face."
As was the case with many others in the boxing world, Barry became a close friend of Connors. He lived at Connors' Empire Hotel for several years while working for state government in Springfield, boxed exhibitions with Connors from time to time and refereed many boxing matches promoted by Connors.
Theater or 'hell joint'?
The establishment Connors took over from Fernandes at 424 E. Jefferson St. was called simply "Johnny Connors saloon" for its first decade, as Connors continued to box and began to promote fights and boxing shows (like the one in 1899 in which Jack Johnson, later the first black heavyweight boxing champion, took on and beat five other fighters at once).
Connors began to branch out in the 1900s, opening the Empire Theater at 415 E. Washington St. in 1905. The Empire's ads said it offered a "high-class vaudeville show" along with moving pictures for a 10-cent admission.
The Illinois State Register, however, had a different view. The Register, which crusaded against gambling in the early 1900s, in October 1906 called 415 E. Washington St. the "worst hell joint in Sangamon County."
The characterization was prompted by an abortive Sept. 22, 1906, raid on a casino operated by notorious local gambler Chester "Harry" Lane on the second floor of the Washington Street building. The raiders, a Mechanicsburg constable and five men deputized by Sangamon County State's Attorney Frank Hatch, were holding more than 100 patrons at gunpoint when Springfield police officers arrived – and arrested the raiders.
The city officers said they had been told an armed robbery was in progress, but the Register was dubious.
The queer spectacle of a gambling house being raided by a constable and his specially deputized assistants, and the constable and his assistants then being arrested by the local police and taken over to the police station, leaving the paraphernalia and money which the special officers had seized, to be regained by the gamblers, was witnessed last night at the gambling house at 415½ East Washington street.
The Register's "hell joint" denunciation, however, encompassed the entire building – starting with a barker outside, who the newspaper said attracted patrons by using a horsewhip to hit a banner "bearing the picture of a woman almost nude".
Inside, the building offered three floors of entertainment, the paper said. In the basement, a "young and charming lady will entirely disrobe. She retains no clothing whatever on her form, and appears entirely nude, except for one garter and an earring."
The first floor housed Connors' saloon (secondary to the original on Jefferson) and the Empire theater, which "offers rank productions by young women," the Register reported. "(T)he notorious gambling joint" was on the top floor.
Although the gambling uproar went on for months, and probably contributed to the re-election defeat of Mayor Harry Devereux in 1907, Connors was never accused of involvement in gambling. What's more, Springfield Police Superintendent James Anderson wrote a letter to the Register the day after the raid in which he rebutted the allegations against Connors' vaudeville operation:
The place referred to by you as the "Worst Hell Hole," has been under observation of the police department from the day it opened. In addition, I have personally conducted an investigation of your charges that a woman was appearing in the basement there in the nude, and find that your indictment is false.
Perhaps because of the controversy, however, Connors closed his Washington Street operation in about 1907, and the Empire theater moved to Connors' home base on Jefferson Street.
Empire Hotel
Meanwhile, Connors founded the establishment he ultimately became most closely identified with, the Empire Hotel, 416-24 E. Jefferson St. The hotel – originally the Empire Stag Hotel ("for men only") – opened in 1908 and soon became the heart of a Connors entertainment complex on the south side of Jefferson: the hotel, the relocated theater, a liquor and cigar store, a billiards parlor/barbershop, and the Empire Restaurant and Waffle Shop.
Connors closed the theater in 1917 to expand the hotel (which was no longer "stag") to 100 rooms, then expanded again in 1926, adding two more floors to the three-story hotel. The redone 175-room hostelry boasted elevator and valet service and telephones and "shower and tub baths" in every room.
With Connors as owner and drawing card, the Empire became a regular stopping place for sports personalities, especially boxers like Johnson and Barry. The hotel's best-known long-term tenant was baseball great Grover Cleveland Alexander, an alcoholic who washed up on Connors' doorstep in the late 1930s and stayed for several years. He served as the Empire's greeter and managed the semi-pro baseball team sponsored by the hotel.
Alexander got word of his election to the baseball Hall of Fame while living at the Empire in 1938. Illinois State Journal sports editor Bob Drysdale wrote the story:
Springfield looks on Alexander as its own. He landed in town a year ago, broke and sick, received a lift from Johnny Connors, and has been here ever since. …

"Of course I'm grateful," he told the host of well wishers who were the first to congratulate him at the Empire hotel. "It's wonderful. I certainly appreciate it." Then as he looked over the gallery of sports and stage stars that decorates the walls of the Empire tavern, he added, "But my picture up there would be Hall of Fame enough."
Connors' lenders took over the hotel in 1939, and Connors returned to his saloon days, operating the Empire Coffee Shop and Tap Room, 424-26 E. Jefferson St. – "Thanks to You All! Still at the Old Stand" – until he finally retired in 1942.
Sports promoter
Connors celebrated his 50th anniversary as a promoter in March 1938 (an unlikely date, since it would have put his first production eight months before he arrived in Springfield).  Newspaper files, however, suggest that Connors began organizing boxing and wrestling events, often with himself as one of the competitors, under the aegis of his Springfield Athletic Club by at least 1891.
At the time, arrangements for boxing matches had to be imaginative, because professional boxing wasn't legalized in Illinois until 1926. Connors told The Ring his first boxing promotions were held at a brickyard just outside Springfield city limits; the ring was set up between kilns.
Later setups were more elaborate. For instance, the Register reported Connors hired a special train to carry fighters, spectators and organizers to a middleweight bout in September 1894.
The mill was under the auspices of the Springfield Athletic club of this city and was a big success, there being over 150 people in attendance. At 11 o'clock a start was made on a special C&A train north. They stopped at the road crossing one mile the other side of Williamsville, and went into Logan county, pitched their ring and began battle. … The fight was an excellent one, and, in fact, was the best ever pulled off in this vicinity.
Fights had to be held discreetly even in relatively laissez-faire Springfield. Bowen remembered being invited to a boxing match at Connors' saloon in 1892.
We walked up ordinary stairs to the second floor of Connors' place and from the second to the third we climbed a ladder which was concealed in a closet. The hall was jammed. I thought of fire. Fire meant death to all of us. I took to my heels and spent my two hours in the old frame Alton (Chicago & Alton railroad) station.
Many of Connors' earliest productions were held at the Central Music Hall, which was on the northwest corner of Fourth and Jefferson streets and convenient to the saloon.
While boxing was always his first love, Connors also sponsored professional wrestling matches, college and professional basketball contests and (with his oldest son, John "Buster" O'Connor Jr.) the Empires baseball and basketball teams. A Connors promotion featuring the New York Renaissance ("the Rens"), an all-black touring pro basketball team, against the all-white New York Shamrocks in 1939 resulted in desegregation of the Illinois State Armory.
Another Connors venture, foot racing, got him in trouble in the early 1900s. Connors allegedly was part of a ring that, following the principle that "you can't swindle an honest man," set up foot races and then persuaded willing bettors the races were fixed. The victims would bet substantial sums on the supposedly guaranteed winner – who, of course, would then lose.
"In this way, the gang almost entirely prevents criminal prosecution, as a man who intentionally enters a crooked arrangement has no recourse in law," the Illinois State Journal said in May 1903.
Police said the scheme netted the ring $150,000, according to a 2003 article by the State Journal-Register's Doug Pokorski, although Connors did spend a month and a half in jail awaiting trial in Milwaukee. The charges eventually were dropped – perhaps, Pokorski reported, because some of the victims were bought off.
Aftermath
John O'Connor Jr. ("Buster Connors") became known for promoting professional wrestling shows at Lanphier High School in the 1930s and '40s; he also is in the Springfield Sports Hall of Fame. He later became a real estate agent and then space rental superintendent at the Illinois State Fair.
O'Connor was indicted in February 1970 along with fair manager Franklin Rust and three others in connection with alleged concessionaire kickbacks for the 1968 and 1969 fairs. O'Connor died before he could be tried, but Rust was found not guilty in September 1970.
Following his retirement as saloonkeeper in 1942, Johnny Connors became a guide at the state Capitol. More than 300 people attended a tribute to him on June 14, 1956, the 62nd anniversary of his defeat of Jack Levy. Many remembered his generosity
"Johnny Connors loved life and people, the famous and those who would never be famous," the Journal editorialized at his death. "Johnny Connors was always doing something for somebody. That was his nature."
Connors died on Sept. 13, 1966. He is buried in Calvary Cemetery.
Bowen remembered Connors' saloon in his 1942 valediction to Connors' career.
Yes, the ghosts of fifty crowded years pack the dark room and whistle merrily the language of the spirit world and relate with uplifted brows the untold secrets of Springfield and Illinois. They know what none others know. They know what has never been written and never will be. More history has been made and no records kept of it at 424 East Jefferson street than in any other one place of its size in the middle-west.
The Empire Hotel, renamed the Governor Hotel and then the Capitol Plaza Hotel, was demolished in 2002.  As of 2016, the former sites of the Empire and Johnny Connors' saloon were a parking lot.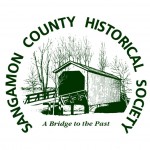 Hat tip: To Robb Paul of Prairie Archives in Springfield, for giving SangamonLink access to his collection of photographs and other Connors family memorabilia. Included is the November 1956 edition of The Ring magazine, which included an article about Johnny Connors.
Original content copyright Sangamon County Historical Society. You are free to republish this content as long as credit is given to the Society.