Alby (Albinas) Stasukinas, son of Lithuanian immigrants Joseph and Rose (Poskevicius) Stasukinas, opened his storied tavern at 14th and Carpenter streets in 1944. Alby quit coal mining in 1940 to work at the Illiopolis munitions plant, but by 1944 he was a traveling boilermaker. So it was actually his wife Veronika (Vysnauskas or Wisnoski) who managed the new tavern for the first couple of years.
Alby and Vera's middle son, Jerry, began tending bar at the tavern in 1946, when he was 10.
"It was pretty much just draft beer and whiskey shots, and sometimes a simple drink like a coke or 7-Up with a shot of whiskey. I remember my father would say if you wanted a fancy mixed drink like a Manhattan, you'd better go drink uptown."
Tips were not required, or even accepted, at Alby's, Jerry added. "If anybody left change, my father would scotch-tape it to the bar so it would be there when the customer came back. Dad always said the people he served didn't have money for tips."
Tavern hours were 8 a.m. till 1 a.m. daily except Sundays, when bars could not open before 1 p.m.
Early morning drinking was another matter. When Springfield was a blue-collar mining and factory town, a bar couldn't make it unless it met the demand for a shot or two before a hard or dangerous day's work. "Dad always said if a customer came by early once and we weren't open, he may come a second time, but not a third," Jerry recalls.
Jerry also remembers his father's strict observance of federal liquor labeling laws and the prohibition against serving minors. Even Jerry had to go to other taverns to drink before he was 21.
"Dad would never serve me when I was underage. But I do remember he served some boys who were working at Pillsbury Mills while attending Lanphier (High School). His reasoning was, if they were doing a man's work shoveling wheat, they deserved to be treated like men, and they got served."
An entrepreneurial tradition
Alby's father Joseph left the area of Vilnius, Lithuania, at age 21 to avoid conscription into the czar's army, where Jerry says his grandfather reported that Lithuanians "were starved and treated as slave labor to Russian soldiers." After arriving in the U.S. around 1900, Joseph mined coal. From 1932 onward, he was a member of the Progressive Miners of America, along with many other Lithuanians, and worked at the Progressive-organized "Mine A" on West Washington Street until the mine closed in 1947 or '48. He eventually died of black lung disease.
But from their early years in Springfield, Joseph and his wife Rose set a thrifty and entrepreneurial example for their family. They operated a grocery store until 1919, first at 19th Street and Moffatt Avenue and later in the 1500 block of Moffatt.
Joseph was a thoughtful man who had been taught to read and write by a traveling peddler back in Lithuania. He read the Draugas Lithuanian daily newspaper from Chicago, as well as the local newspaper in English. He served as a scribe to Lithuanians who couldn't read and write. Good at math, and no doubt chronically underemployed in the mines, in addition to operating a store, Joseph also taught his sons and grandsons how to make a buck by building and fixing things on the side.
"My grandfather could fix anything," Jerry recalls. While holding down their mining jobs, Joseph and his son Alby sold homes they built from re-purposed materials. "They would tear down an old house, salvage the lumber and use it to build a new house. They were very conservative."
Eventually, Jerry says, Alby (1914-86) and Vera (1916-98), working as partners, built 14 new homes that they rented. "Mom and Dad were very good business people. They were hard workers all their lives; my grandparents were the same."
Before the opening of the first Alby's Tavern in 1944, Joseph helped son Alby renovate the basement and roof, including two apartments upstairs that served as the family's living quarters. In the 1960s, Joseph even helped his son build a new all-brick Alby's tavern across the street from the first.
The new Alby's featured 1950s-style indirect lighting, red and black floors, a wall of rough walnut lumber and the same red leather bar that had graced the original. (The original building was sold to Concordia Lutheran Seminary. The newer building became a motorcycle club after Alby's son Albert closed the tavern in 1986.)
"Even when he was 65 years old, my grandfather built his aunt a new home," Jerry said. "He worked almost right up until he passed away."
Bank of Grandma
Jerry remembers that his immigrant paternal grandmother Rose held the purse strings of the family, managing its mining wages and business income.
"My grandfather would always turn his mining paycheck over to her. And after my dad went down into the mines at 16, he also turned his paycheck over to his mother until he was 21." As a youth, Jerry followed the same tradition, giving Rose his earnings from finding, fixing, and selling old or broken-down bicycles and other items.
"The grandmother was the banker of the family back then," he says. "For a long time, when they needed money, none of the Lithuanians went to the bank because it was seen as going outside the family."
Grandma Rose suffered a terrible loss on March 29, 1919, when her two coal-mining brothers – George and Joseph Poskevicius, who boarded with the Stasukinases – were shot and killed while they were patronizing a "soft drink establishment." The gunman was Joe Simanella, an Italian who ran the drinking parlor at Eighth and Washington streets for owner Joe Yucas, who was legally barred from doing so himself.
The shootings reportedly were prompted when Yucas bet the brothers $100 that he could throw George in an impromptu wrestling match. However, Yucas (1874-1926), a bar owner and locally influential political figure in the first two decades of the 20th century, also had a track record for bootlegging and violence, and a 1921 Illinois State Register article dubbed him "King of the Lithuanians." So it's possible that there was more to the killings than a simple wrestling match.
Rose was quoted in one SJ-R story saying that her brothers drank a little but had never been in any trouble and had never mentioned Simanella to her.
Newspaper accounts located by researcher Tom Mann report that Simanella evaded law enforcement for two years, not turning himself in until summer or fall 1921. He was tried and acquitted of the double murder in 1923, even though he was identified as the gunman by six eyewitnesses.
Years later, Jerry Stasukinas said, Tony Simanella, son of the gunman, visited his dying father, Alby. Whether or not the mystery of the killings was solved in that deathbed conversation remains a secret.
Research note: Newspaper stories at the time gave several different spellings for the last names of the shooting victims, including Poscavich, Poscovich, Poskevitch, etc. Articles on the Poskevicius killings are most easily located by searches for the names Yucas and Simanella.
Helping alcoholics
Alby's was the neighborhood tavern to the John Hay Homes, the nearby public housing development, which had opened in 1940.
"That was our neighborhood, where our business came from," Jerry says. Unfortunately, he also remembers, "Our whole neighborhood was afflicted with alcoholism." That meant a neighborhood tavern-keeper's job did not end with selling alcohol. Jerry says his father also made it his job to "take in all the poor souls who were afflicted by liquor."
"My father had a charitable heart, and so a lot of alcoholics were boarders of the tavern," Jerry said, and Alby "tried to wean them off liquor as best he could."
"There was always somebody who was sleeping on a cot in our basement.
"Dad's bedroom was on the first floor of the tavern, and that's where our family also had our dining room. Many times, the guy Dad was trying to help ended up in our dining room, eating supper with us. My father even had them sleeping in his own bed recuperating, hallucinating. He also always had projects to give them work and let them make a dollar, so they could become men again. It was his whole life."
However, Jerry said, "None of them ever totally recovered that I can remember. One guy ended up boarding at Romanowski's (the Railroad Tavern on East Reynolds Street). He cut his own throat because of alcoholism."
All in the Neighborhood
Jerry's mother Vera was from the Wisnoski (Vysnauskas/Visnesky) clan, which had its own tragedy. Vera's Lithuanian-born uncle John Wisnoski was crushed to death in a roof fall in 1928 in a mine located on Phillips Street. According to public records, Clements Wisnoski, Vera's immigrant father (Jerry's maternal grandfather), suffered a shattered leg in the same accident.
Like so many Springfieldians of his time, Jerry grew up with extended family from both the Stasukinas and Wisnoski clans, who lived close by and who cooperated on various projects. In the classic "tavern family" youth, he also grew up knowing Alby's cast of local characters and customers.
Also, when he studied at Ss. Peter & Paul Grade School, Jerry got to know some of the children of the second wave of Lithuanian immigrants, who arrived in Springfield after 1948. Born in Lithuania, these child "DPs" or displaced persons did not yet speak English.
"Barbara Staken, me, and Augie Wisnosky – we were in the same class at St. Peter & Paul, and they would put the immigrant kids in our class because we could still speak some of the old language."
Jerry went on to study in the machine shop at St. James Trade School. He became a plumber and then, with wife Frances (Frannie), operated plumbing/heating company Springfield Mechanical for many years. Two of the company's biggest contracts were the $2 million renovation of the piping system in the Hay Homes (which involved installing five miles of piping in occupied buildings) and the first phase of the heating, ventilation, air conditioning and plumbing work for the campus of Lincoln Land Community College.
Along the way, Jerry also became a commercial real estate investor and developer.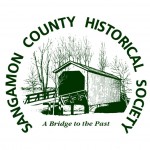 Adapted from a post on Sandra Baksys' blog, Lithuanians in Springfield, Illinois. Copyright Sandra Baksys; reprinted with permission. Some of the best entries also are available in Baksys' book, A Century of Lithuanians in Springfield, Illinois (2015). It is available on Amazon.com or at Noonan's True Value Hardware in Springfield.