"Hunkie John" Buskiewich (1903?-69) was the defendant in 1926 in one of Sangamon County's most sensational murder trials.
"Hunkie," a slang term for immigrants from Eastern Europe — Buskiewich was of Lithuanian descent – was an expression that could be funny and familiar or offensive, depending on who was using it.
In Buskiewich's case, the hot lights of page-one celebrity, including a following of rebellious teenage "flappers" with their short dresses and bobbed hair, may actually have made John feel important for the first time in his life. From "Hunkie John's" wretched childhood in a dysfunctional immigrant family, one thing is clear: it was through public delinquency and crime that Buskiewich made his mark on the world.
According to U.S. Census records, Buskiewich was born in Bureau County, Illinois, to John Joseph and Anna (Lawson) Buskiewich. Anna and John Joseph, who were born in Lithuania, met and married in Shenandoah, Pa., coal country in 1897.
The couple lived in Bureau and Macoupin Counties before moving to Springfield in the 1910s — by then with children Emily, Edith, and John in tow. Anna was accused of practicing midwifery without a license in the Benld area about 1910, but none of her immigrant clients would testify against her, so the charges were dismissed.
The first record indicating that "Hunkie John" grew up in a violent home was his father's arrest on Dec. 30, 1914 on a charge of trying to kill his mother. The Jan. 3, 1915, Illinois State Journal reported that, after the arrest, Anna quickly filed for divorce, accusing her husband of making threats on her life, knocking her against a cedar chest and choking her.
The divorce suit also sought an injunction to keep her husband from withdrawing several hundred dollars in savings from the couple's bank account.
Not long afterwards, young John had his first encounter with the law. In September 1915, 14-year-old John Buskiewich of 802 N. Ninth St. was arrested with three other boys in the Capitol Theatre, 613 E. Washington St., for "shooting pins shoved through a piece of cardboard at the ceiling, to see if they would stick."
According to the Journal, the behavior was considered disruptive because "many of the pins did not stick and fell, endangering the heads of the audience." The boys were taken to Springfield's jail annex, but released after "being lectured" by the chief of police.
Anna passed a hair-dressing course in 1920, and that year's U.S. Census lists her as head of her own household at a separate, new address on North Ninth Street. In 1921, the Journal carried a professional notice listing her as a registered midwife.
Despite Anna's initiative, permanent financial and emotional independence apparently remained beyond her reach. By 1924, she was back living with her husband and son at 1505 N. Eighth St. Meanwhile, John Jr., had taken his next step as a delinquent. On Aug. 2, 1924, the newspaper reported that he had been picked up by police with two other men for attempting to rob a soft drink establishment on East Jefferson.
Then on May 29, 1925, 45-year-old Anna reportedly committed suicide by drinking carbolic acid.
A mere two months after his mother's death, "Hunkie John" was arrested for the "highway robbery" of C.R. Owens. Newspaper stories say three men forced Owens' car off Peoria Road near the city limits. While one man waited in the getaway car, the other two, allegedly including Buskiewich, threatened the victim with hammers and wrenches and took his gold watch and $12.96 in cash.
Buskiewich was released on bail, after which he was implicated in a rash of armed robberies at local roadhouses.
In early November 1925, another roadhouse robbery resulted in a shooting death. "Hunkie John was accused of the murder of Chicago furniture manufacturer Edmund J. Hansen during a hold-up at the Reilly (or Riley) chicken farm on the St. Louis hardtop (now Chatham Road).
According to initial Journal reports, accomplices "Short- Arm Louie" Schomber and two out-of-town characters known as "Frenchy" (Frank Logan) and "Shorty" (Charlie Miller) also were suspected of the robbery and killing. Harold "Piney" Cline was later arrested as the getaway driver. As the investigation proceeded, three more men – Lee "Red" Antle, John Jones and John Parks Jr. – were also accused of the hold-up at Reilly's and other roadhouses in the area.
Several details make newspaper coverage of the Reilly robbery/Hansen murder interesting. First, automobiles were fairly new – they were often referred to as "machines." And the mobility that cars provided created a new vulnerability for isolated highway businesses, making them targets that could be struck suddenly or even spontaneously, with quick getaways nearly assured. Leveraging the auto for highway hold-ups was a genuine "Roaring Twenties" innovation in crime.
Of course, the mobility provided by the auto also led more and more entrepreneurs to open roadhouses – often nothing more than family farmhouses where travelers could obtain food and (illegal) alcohol in the dining room, as was the case with the Reilly establishment.
In another Roaring Twenties twist, newspaper accounts of the Buskiewich trial refer to a courthouse packed largely with the "fairer sex." According to the newspaper:
The thrill seekers were there (at the trial) in greater numbers than they have been in months and months. Among them were many of the fairer sex—chiefly girls in their teens.

The flappers were by far the most interested of all the spectators. They never lost a question or an answer. Nor were they at all slow in passing with each other their opinions of the importance of the testimony.
Could so much female attention have come from the fact that the only two men actually charged with the Hansen roadhouse murder were young (Buskiewich's age was given as 23; Parks was 19) and handsome? As he entered the courtroom, Buskiewich reportedly smiled and greeted his supporters like a celebrity.
The charisma of youth may have been enhanced by an attempted jail escape on Dec. 7, 1925.  The plot was foiled when one man in the roadhouse robbery gang, Lee Antle, was caught sawing an escape hatch in the jail's roof. Although Antle claimed to be acting alone, Buskiewich and Parks were considered part of the plot.
The prosecution of Parks and Buskiewich for the Hansen murder in March 1926 hinged on several key factors. First, gang members "Frenchy" and "Shorty" had not been caught. Second, getaway driver Cline turned state's evidence and testified against the two accused men. Several men who provided the guns for the hold-up also testified for the prosecution.
According to the state's case, in the early hours of Oct. 30, 1925, Buskiewich and Parks, wearing masks, entered the Reilly home by the front door, and Parks fired a sawed-off shotgun blast into the floor to get control of the Reillys and their patrons. Two other masked men (presumably "Frenchy" and "Shorty") entered through the kitchen at the rear. After Hansen was relieved of the $700 or $800 he had won at the Marion racetrack that day, Reilly suddenly attacked Parks and knocked the shotgun out of his hands. Mrs. Reilly picked up the shotgun and tried to shoot Parks, unsuccessfully.
Meanwhile, Hansen picked up a chair and lunged at the man covering Parks from the entryway to the dining room. That man, the prosecution argued, was Buskiewich. As the man fell back from Hansen's assault through swinging doors, he fired a shot that went straight into Hansen's heart, killing him in front of his wife.
During the police investigation, the newspaper reported, "a dozen (shiftless) youths are rounded up in visits to rooming houses, pool rooms and soft drink parlors."
According to the Nov. 1, 1925 Journal, "Hunkie John" had long been regarded "as one of the most hard-boiled members of a gang of youthful police characters." Other articles described "the midget Shorty" as the leader of a gang linked to a series of roadhouse robberies starting several months before the fatal Chatham Road hold-up.
Later that month, the newspaper added, "With the exception of the Wayside Inn robbery, practically all (local) hold-ups have been cleared, it is believed, with the arrest of James Herbert (the gun supplier), Harold Cline, John Buskiewich and John Parks." ("Frenchy" and "Shorty," however, were still on the loose.)
It didn't help Buskiewich that Cline also implicated him in hold-ups of local establishments owned by Tony Colcari and Alex Bucari and the August 1925 robbery of "Boots" Schaefer's roadhouse west of Springfield on the Beardstown hard road. In that robbery, masked robbers "cowed 12 patrons with a fusillade of shots, and then escaped with approximately $3,000 in cash and jewelry."
The crux of the defense was that neither Parks nor Buskiewich was with the gang that robbed the Reilly roadhouse. Family members, friends, and neighbors said Buskiewich went to the movies that evening and then home to bed. John Joseph Buskiewich testified to his son's return home after going to the movies, and two young women say they saw him out at the theater.
The first trial ended with a hung jury in March. In early April, however, the same testimony was presented to a different jury, which found Buskiewich and Parks guilty.
Prosecutors sought the death penalty, but the jury sentenced Parks to 20 years in prison and Buskiewich to a 30-year term. "Sympathy for Parks' mother and Buskievich's father tempered the punishment," a jury member told reporters.
As Buskiewich was taken from the courtroom to jail, he said he would rather be hanged than spend 30 years in prison. "If it's up to me, I'll never serve a day in the penitentiary," he said.
Three days later, Buskiewich and Antle made a break for freedom when doors to their cell block were unlocked for lunch to be brought in. They attacked a guard with fists and a club made from a broom handle. The guard overcame Antle, but Buskiewich escaped – first hitting the button unlocking the cells on the entire east block before running out the back door past the sheriff's wife (and the jail's cook).
Adding to the Buskiewich legend, he was caught only a few blocks from the jail because he decided to visit his girlfriend on the way out of town.
Buskiewich and Parks were sent to the Menard Penitentiary. Parks was stabbed to death there in 1932.
Buskiewich was released by 1937, when he is recorded as living with his father in Springfield. The older man died in 1940, and "Hunkie John" married Martha Nickel. His 1969 obituary listed a widow, two daughters and six grandchildren, as well as service in World War II.
Identification notes: Nearly all Illinois State Journal stories about the robbery and trial spell Buskiewich's last name with a "V" – Buskievich. The Journal's "With the Sick" listing for May 13, 1969, reports that John L. Buskiewich of 2225 N. Fourth St. was in St. John's Hospital. Buskiewich died at 7:10 p.m. that night, according to his obituary, printed in the May 14 newspaper. However, both the obituary and Buskiewich's tombstone at Oak Ridge Cemetery identify him as "John L. Bushwick."
The Journal also reported Buskiewich's age as 23 during the trial, which would put his birthday in 1903; his tombstone likewise says he was born in 1903. However, his newspaper obituary gives Buskiewich/Bushwick's age as 69, which would suggest he was born about 1901.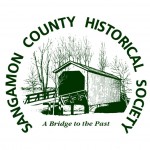 This is an edited version of  "The Ballad of Hunkie John," a post by Sandy Baksys on her blog, Lithuanians in Springfield, Illinois. Used by permission.
Baksys also is the author of a book based on her blog posts, A Century of Lithuanians in Springfield, Illinois (2015); it is available through CreateSpace or at Noonan's Hardware, Eighth Street and North Grand Avenue in Springfield. Our thanks to Sandy.