Charles Wilson was born and raised in Springfield. His grandparents raised him after his mother was killed in a car accident. While living with his grandparents, Charles discovered that his great-grandfather , William Donnegan, was a lynching victim in the 1908 Springfield Race Riot.
Charles joined the school band in high school, which began a life-long love of music. He continued to play trumpet and French horn in bands throughout his life.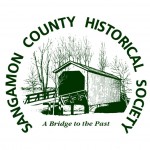 In an interview for the Springfield African-American History Foundation series, Wilson discusses his great-grandfather and the riot; his musical career with the Springfield Municipal Band, Springfield Symphony Orchestra and his own Chuck Wilson Band; and other subjects.