The J.C. Ayling Kite Co., which got its start in a backyard shed on North Seventh Street, manufactured millions of Jolly Boy kites in Springfield from 1911 until the 1940s.
The key to the company's success was an innovation developed by founder John C. Ayling (1860-1921) —  a process for folding kites so they could be shipped at low cost and with little breakage. (Several patents were issued to protect Ayling's idea.)
A 1931 Illinois State Journal article described the company's beginnings. In 1911, the story said, Ayling "began manufacturing, in a modest way, in a small shed at the rear of his home at 619 N. Seventh St."
Up to that time the process of shipping kites was a difficult one. Though light, they made a bulky, fragile package that was difficult to handle. By making them so they could be folded, he found he could wrap them in compact parcels requiring far less space. That was his innovation.

The success of the company was due to his persistent sales efforts no less than to the original idea. After the first year, Mr. Ayling spent practically all of his time on the road, establishing a clientele that has continued growing by leaps and bounds since he left the business (because of ill health – ed.) in 1919.
Kite sales continued to grow under the management of John Ayling's wife Margaret (1859-1943) and then their son, George Ayling Sr. (1891-1952), reaching 1 million kites by the time that 1931 story was published.
The company's trademark was the face of the grinning, gap-toothed Jolly Boy that adorned each kite. Kites consumed three carloads of lumber and one of paper annually, according to the Journal story.
In 1931, J.C. Ayling was selling kites wholesale in "the forty-eight states, most of the provinces of Canada, and forty-two foreign countries. It has shipped kites to the central part of British East Africa and the capital of Iceland," the Journal said. Kite styles included a three-stick hexagonal version, a two-stick bow kite and a "monoplane 3-tail kite with wings," selling for anywhere between 5 cents and $1.
"But the most popular one is still the first – the small paper folding kite that sells at corner drug stores for a dime."
Kite manufacturing was a seasonal business, with the busy season lasting from September to February, and the Ayling plant moved often, with sites at Eighth Street and Princeton Avenue, in several buildings on Springfield's near north side, and at a couple of downtown locations.
J.C. Ayling's workforce was mainly women – as many as 35 put together kites during the height of production, at a rate of 300 kites a day.
J.C. Ayling Kite Co. seems to have closed in 1940 or 1941 (city and telephone directories include listings for the company in 1940, but not 1941). The reason is unknown — there apparently was no newspaper coverage of the closure – although it's likely that the United States' preparations for war could have put a crimp in the plant's needed supplies of wood and paper.
A few Jolly Boy kites can still be found. Kite enthusiasts Bob and Charmayne Umbowers, who in 2004 built a replica three-stick Jolly Boy – somewhat larger than the original and using ripstop nylon instead of paper – called it a "beautiful flyer."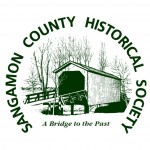 Original content copyright Sangamon County Historical Society. You are free to republish this content as long as credit is given to the Society. Learn how to support the Society.