The former Hay-Edwards School, for which redevelopment plans were announced in August 2015, got its name from a former mayor and school board chairman and a prominent Springfield family.
Charles Hay (1841-1916), a brother of President Abraham Lincoln's secretary (and later U.S. Secretary of State) John Hay, was a wholesale grocer and bank director in addition to his local government activity. He served as Springfield mayor in 1873 and 1875 and from 1887 to 1890.
Hay School, which then had only four rooms, opened at High and Henrietta streets on Nov. 14, 1887. That building was demolished and a new one built in 1936-37.
Edwards School, originally at Spring and Edwards streets, opened in 1856 as the Third Ward School, but the ward schools were renamed by the Springfield School Board in 1882.
According to the June 7, 1882, Illinois State Register, the Third Ward School's new name was designed to honor Illinois' third governor, Ninian Edwards (1775-1833), who served in that office from 1826 to 1830. Later — and possibly more accurate — reports, however, said the school's namesake was Gov. Edwards' son, Ninian Wirt Edwards, Illinois' first superintendent of public education; the younger Edwards also lived on the same block as the original Edwards School. (Another of the governor's sons, Benjamin Edwards, was the namesake of today's Edwards Place.)
The new names of the other three ward schools were: First Ward, Palmer (after Gov. John Palmer); Second Ward, Douglas School (Stephen A. Douglas); and Fourth Ward, Lincoln School (Abraham Lincoln).
A new Edwards School building, adjoining Hay School at Pasfield Street and Lawrence Avenue on what was known as "the Chenery block," opened in the fall of 1910.
The school board voted to formally merge the two schools in June 1914.  The combined school opened that September with 670 students, the largest elementary school enrollment in the school district.
Hay-Edwards closed as a school in 2000. The building was sold the next year and converted to state offices. It had been empty since the state moved its employees out in 2013.
Memorial Medical Center announced plans on Aug. 26, 2015, to move support workers into the building following extensive renovations.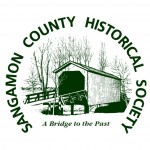 Original content copyright Sangamon County Historical Society. You are free to republish this content as long as credit is given to the Society. Learn how to support the Society.