Professor Louis Lehmann (1851-1923) led the Illinois Watch Factory Band for 42 years, until he collapsed and died at a band rehearsal. William Dodd Chenery described the scene in 1933:
For forty-two years, almost to a day, he carried on, ofttimes under trying conditions, till that memorable night, just ten years ago, in November, 1923, when, in the performance of his official duties he entered the rehearsal room, smilingly greeted the group of players who were to him as members of his family, sank to his knees and joined the company of celestial players.
Lehmann, who was born in Germany, directed the Poughkeepsie, N.Y., band before moving to Springfield in October 1881 to head the Watch Factory Band.
Friends and band members raised $7,500 to build the Louis Lehmann Bandstand in Washington Park in 1925. A plaque on the bandstand calls him "Springfield's beloved music master," and a fundraising appeal said of Lehmann:
(D)uring his entire lifetime in this city was actively identified with scores of musical organizations and associated with all musical life in the city. He is credited with having done more for music and musicians than any one person in the city.
Newspaper records suggest the Watch Factory Band made its first public appearances in early 1881, about 10 months before Lehmann's arrival.
The Watch Factory Band merged with the Capital City Band in 1933 to form the Springfield Municipal Band. Three years later, city residents voted to impose a property tax to support the new band – actually, two new bands, one with white members ("Unit 1") and the other all-black ("Unit 2"), both of which were supported by the tax.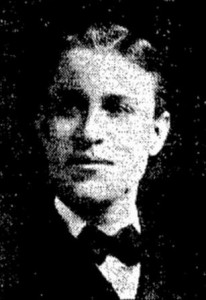 The Capital City Band had been formed in 1910 by Fred Blood (1870-1924) and was often referred to as "Professor Blood's Band." Against many people's expectations, the orchestra had continued to perform following Blood's suicide in 1924.
Before founding the Capital City Band, the precocious Blood began conducting nonprofessional local orchestras by at least age 22. He reportedly shot himself because he believed he was "losing his mind."
The Municipal Band was composed of separate black and white units from 1936 until Mayor Nelson Howarth merged the two into a single band in 1956.
Frank Berneker (1891-1941), who was white (he had immigrated from Hungary), directed the Colored Band for its first few years. He was succeeded in 1941 by a black director, Lewis E. "Happy" Evans (1898-1973), who led the band until the segregated units were merged.
Although most of his working life was spent as an employee of the Illinois Secretary of State, Evans had a distinguished music background – he studied counterpoint, harmony and technique at Oberlin Conservatory of Music and did additional studies at the Chicago Conservatory of Music.
In 1940, the Illinois State Journal reported the Springfield Municipal Colored Band was the only African-American band in the U.S. supported by a municipal tax. A plaque on the Lou Hahn bandshell in Douglas Park, where the Springfield Municipal Band plays most of its concerts, remembers the Municipal Colored Band.
Homer Mountz was Unit 1's first conductor in 1936. He also conducted the merged band until 1978, when Gene Haas took over the baton. Haas retired in 2011. Tom Philbrick is the current conductor.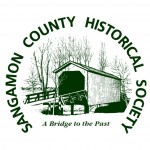 Original content copyright Sangamon County Historical Society. You are free to republish this content as long as credit is given to the Society. Learn how to support the Society.