Several hundred coal miners and mine workers lost their lives in Sangamon County mines through 1930, according to the website Wayne's World of History and Genealogy, created by Wayne Hinton. The information, which is footnoted, is taken from annual Illinois coal reports and appears reliable, although some names may be misspelled (possibly due to errors in the original documents).
Hinton's material also reports on four Sangamon County mine "disasters," defined as any incident in which two or more men were killed. (The period covered in the "disaster" section is from 1880 to 1986; the first Sangamon County incident was in 1902 and the last in 1945.)
The worst Sangamon County disaster took place on Feb. 23, 1918, when four miners died in an explosion at the Citizens Coal Company's Mine A, west of the then-city limits of Springfield. A coroner's jury and state inspectors found that a variety of safety violations contributed to the blast. Six mine employees were later charged with violations of mining laws, but the charges seem never to have been followed up.
Killed were: Ernest Cox of Springfield, trackman, age 18, single; Ray Hiner of Springfield, foreman, age 24, single; Thomas Reilly, driver, age 40, married with eight children; and Walter Whelchel of Kalo, Iowa, trackman, age 28, married with two children.
See also: Coal mining.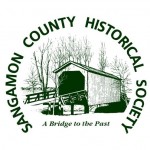 Original content copyright Sangamon County Historical Society. You are free to republish this content as long as credit is given to the Society.