Central Illinois played brief, but important roles in the lives of two serial murderers in the last half of the 20th century:
*John Wayne Gacy, executed in 1994 for murdering dozens of teenage boys and young men, was a shoe salesman and young-man-on-the-rise in Springfield from 1964 to 1966. Although a resident of the city for barely two years, he was the Springfield Junior Chamber of Commerce's Man of the Year for 1965.
*Michael Swango, who was a medical student and paramedic in Springfield from 1979 to 1983, is serving a life sentence in federal prison after pleading guilty to the fatal poisonings of four people.
John Wayne Gacy
Gacy, born in Chicago in 1942, was only 22 in March 1964, when The State Journal-Register announced his appointment as manager of the Nunn-Bush Shoe Department at the former Roberts Brothers men's clothing store.
Gacy almost immediately threw himself into community activities, especially the Jaycees. When Gacy received the Man of the Year Award in April 1965, the newspaper outlined his Jaycee involvement:
His activities over the year included representing the Jaycees with the Springfield Central Area Development Association and chairman of the following projects: State convention and inaugural banquet, Operation Security (promotion of U.S. Savings Bonds in lllinois); opening day parade at the Illinois State Fair and the Christmas Parade.
Gacy also spoke to labor representatives on behalf of a school bond issue in 1964 and the next year helped boost the Jaycees' "Beautiful Springfield" campaign.
His personal life also moved quickly. He married a Springfield co-worker, Marlynn Myers, at Little Flower Church in September 1964, and newspaper listings indicate the couple had a son in February 1966 (other sources say Gacy's son, Michael, was born in March 1967).
Gacy's Springfield years may have been among the best of Gacy's life, Tim Cahill writes in Buried Dreams: Inside the Mind of a Serial Killer (1986). It was also in Springfield, however, according to what Gacy told Cahill's collaborator, Russ Ewing, that Gacy had his first sexual encounter with another man – in Gacy's description, a drunken seduction by another Jaycee.
Gacy was elected the local Jaycees' first vice president for 1965-66, but the Gacys moved to Waterloo, Iowa, in the spring of 1966 so Gacy could take over management of his father-in-law's Kentucky Fried Chicken outlets. Marlynn divorced Gacy in 1968, after his conviction for sexually assaulting the son of a fellow Iowa Jaycee.
Gacy later moved to the Chicago area, where police investigating the disappearance of a 15-year-old boy discovered the bodies of 29 young men buried in and around Gacy's suburban home. He is believed to have killed 33 boys and young men between 1972 and his arrest in December 1978. He was executed at Stateville Correctional Center on May 10, 1994.
Michael Swango
Swango (full name Joseph Michael Swango) first came to the attention of local media in February 1985, when he was arrested in his home town of Quincy for spiking co-workers' snacks with ant poison. Swango also was suspected at the time of causing the deaths of up to seven deaths at a hospital in Ohio, The Associated Press reported.
Swango had obtained his medical degree from Southern Illinois University School of Medicine in 1983, but only after being threatened with expulsion because of suspicions that he had faked patient examinations and otherwise might be unfit to be a physician.
The charges were heard by an SIU committee, but expulsion required a unanimous vote, and one member held out against expelling Swango. Instead, Swango was required to repeat his obstetrics/gynecology rotation and did not graduate with the rest of his class.
In his book on the Swango case, Blind Eye (1999), James B. Stewart adds that some of his fellow medical students, realizing that the conditions of a surprising number of patients worsened after treatment by Swango, nicknamed him "Double-O Swango," a takeoff on spy character James Bond's "license to kill" rating. Not until later, however, did any of the students seriously suspect Swango might be deliberately trying to injure patients.
"He kept to himself a lot, but he wasn't that eccentric," a former classmate told SJ-R reporter Cindy Skaugen after Swango's Quincy arrest.
While studying at SIU, both during his first year on the Carbondale campus and later in Springfield, Swango also had been a part-time paramedic with Springfield's America Ambulance. Swango was fired from that job in May 1983 for what company officials would only say was "unsatisfactory performance," according to Skaugen's story. Stewart, however, reported that Swango was dismissed after he refused to transport a possible heart attack patient via ambulance from Rochester to a hospital. Instead, Stewart wrote, Swango told the patient's family to drive the person themselves.
Swango was accepted as an intern at Ohio State University following his belated graduation from SIU, even though SIU Dean Richard Moy's "dean's letter," which is part of every graduate's file, had been carefully written to highlight the more troubling aspects of Swango's time at the medical school.
Swango finished his internship at OSU, but, because of suspicions caused by unusual patient deaths and continued sloppy work, he was not accepted into the school's residency program.
That sent Swango back to Quincy, where he became a part-time paramedic – and where police eventually determined he had laced other paramedics' drinks and doughnuts with arsenic. Swango was convicted and sentenced to prison for the Quincy poisonings, but, thanks largely to indifference by officials at the Ohio State University Hospitals, according to Stewart, evidence was lacking to implicate Swango in those deaths, and the cases were not pursued.
Following his release from prison, Swango held a number of jobs around the country, according to Stewart's chronology – as a counselor and then lab technician in Virginia, as a medical resident in South Dakota and New York State, and as a chemist in Georgia — some of which he obtained with the help of forged documents. His past kept catching up to him, however, so Swango next moved to Africa, working in Zimbabwe and Zambia.
Swango was arrested at O'Hare Airport in Chicago in 1998 for lying on a federal job application. While he was in prison for that conviction, authorities finally compiled enough evidence to charge him with three murders at a veterans hospital in Long Island, N.Y. and a fourth in Ohio. Swango pleaded guilty to all four killings in September and October of 2000, and he now is serving three consecutive life terms in federal prison.
Stewart wrote that circumstantial evidence links Swango to at least 35 deaths, including five that occurred while Swango was studying at SIU. However, Stewart also writes that the FBI at one point suspected Swango in as many as 60 deaths.
More information: The Gacy and Swango killings have both been written about extensively, but the best treatments are Buried Dreams and Blind Eye, respectively. Both books are available at Lincoln Library.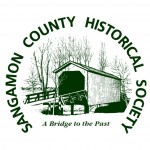 Original content copyright Sangamon County Historical Society. You are free to republish this content as long as credit is given to the Society. Learn how to support the Society.