According to Divernon: Its Place in Time, a centennial history written by David Brady in 2000, the village of Divernon began as one of four depots on a Litchfield-to-Springfield railroad formally known as the St. Louis & Chicago Railway Co. Informally, it was called "the Wing Line," named after D.L. Wing, president of the company. The railroad opened on Jan. 27, 1887, with depots built about 4 miles apart – at Toronto, Glenarm, Divernon, Thomasville, Farmersville, Waggoner and Zanesville.
Named: "The village of Divernon and its township is (sic) unique in that no other place in the world shares its name," Brady reported in his Divernon history. After its platting in 1886, the community was first named Springer, but a southern Illinois post office already had that name.
"H.C. Barnes (the assistant postmaster) suggested the name of a heroine from Sir Walter Scott's Rob Roy," Brady wrote. "Her name was Diana Vernon. In the book, her friends called her Di Vernon. It was then decided to drop the capital V and combine the two, making Divernon. This name was easily accepted."
Coal boom, then bust: Construction began on Madison Coal Mine No. 6 near Divernon in 1898, resulting in jumps in both mine employment and the population of Divernon, which grew to be the second largest town in Sangamon County from 1900 to 1925. A so-called captive mine, Madison No. 6 produced coal solely for the Illinois Central Railroad and for a time was the most modern coal mine in the world – coal was "excavated by machine, transported by motorcar, hoisted by twin steam hoist and cleaned with mechanical shakers," Brady wrote.
Following a wildcat strike, however, the mine closed in 1925, putting 800 miners out of work, and Divernon almost immediately lost two-thirds of its estimated 3,600 residents.
Effie Johnson, who lived in Divernon for a half-century, reminisced about the community's glory days in a 1955 memoir on file in the Sangamon Valley Collection at Lincoln Library.
I watched the settlement grow from a huddle of houses, with planks laid down in the mud for sidewalks, to become a roaring mining town of 3,000. I not only saw but experienced the spectacular rise and also the heartrending fall of the village.

I saw the mine, of which we were all so proud, close down in 1925 after 27 years of prosperity, when a good payroll averaged $50,000 a month and which the miner's wives spent as fast as their husbands earned it. … I saw 800 men suddenly rendered jobless, 600 of whom lived in the 123 houses which composed the mining camp. I saw those neat houses demolished or moved away, saw the huge miners' boarding house razed, stoically watched the two banks fold and the building and loan collapse.
Other events
*A fire destroyed the Divernon light plant on Nov. 14, 1918.
*The collapse of an old mine shaft in the 1960s created a hole 60 feet deep and 53 feet wide, accompanied by the escape of methane gas near the Divernon residential area.
*In 2007, the Divernon School District was dissolved and the area joined the Auburn School District. Kindergartners through third-graders who live in the Divernon area use the Divernon school buildings, as do all Auburn School District middle schoolers.
More information: Divernon, Its Place in Time is available at Lincoln Library's Sangamon Valley Collection, as are a number of other resources on Divernon.
Today: Divernon, located at Milepost 80 on Interstate 55 south of Springfield, had 1,172 residents as of the 2010 U.S. Census.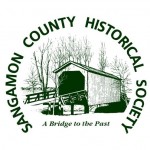 Original content copyright Sangamon County Historical Society. You are free to republish this content as long as credit is given to the Society. Learn how to support the Society.