The following timeline is taken from a handout distributed by Melinda Garvert for a talk she presented at the Iles House on Feb. 17, 2015. Reprinted with permission.

1818
—  Illinois becomes the 21st state in the union due to the initiative of Daniel Pope Cook.
1819
— July: Treaty signed with Kickapoo tribe for central Illinois lands.
— John Kelley credited with building the first cabin on land that will become Springfield. Eight other families also build within a two-mile radius. All were squatters. Federal land surveys were not complete, so land could not be purchased.
1820
— Madison County calls one of its voting precincts "Springfield"; the area will become Sangamon County.
— Federal government changes land-purchase rules. Prior to 1820, land was sold in 160-acre parcels at $2 per acre with three years to pay. When the Panic of 1819 left many would-be land buyers unable to pay, the government allowed buyers to keep what they had paid for, but relinquish the rest. New arrangements required purchase of a minimum of 80 acres at a price of $1.25 per acre (a total of $100 for 80 acres).
1821
— Jan. 30: Sangamon County established.
— April 10: Temporary county seat established at a stake near Kelley's field and named Springfield. Kelley hired to build a log courthouse. Charles R. Matheny named first county official.
— Elijah Iles builds only store within an 80-mile radius.
1822
— Post office established, with address of Sangamon County Courthouse. Postmaster Stephen Stillman lives along Fancy Creek.
— Iles, Kelley, John Taylor and Daniel Pope Cook, who had improvements on land they wanted to purchase for a town, made agreements with others building cabins in the new county seat under which the four guaranteed the others lots if they didn't bid against the four at the land auction.
— Springfield named location for a land office.
1823
— Aug. 19: Elijah Iles named postmaster in Springfield. Kelley dies in mid-October.  Section 33 — John Taylor's improvements — reserved as "seminary lands" (land set aside for educational purposes). Cook backs out of town plan to return to Congress. Thomas Cox, federal land recorder in Sangamon County, buys Kelley's improvements. Pascal Enos, land receiver, buys Cook's improvements.
— Nov. 6: First day of land auction. No competition, all land sells for required price.
— Nov. 7: Iles, Cox and Enos buy adjoining 160-acre parcels as part of a plan for a town. Taylor buys final quarter-section less than a year later, after the seminary land is relocated.
— Dec. 5: Plat filed for a village to be called Calhoun. However, the name Springfield remains in use.
1825
— Springfield named permanent county seat; the name Springfield appears on the resurvey map.
1826
— Post office begins to use "Springfield" as address.
1830-31
— Two-story brick courthouse built on the public square.
1831
— Nov. 10: Sangamon Journal (predecessor of State Journal-Register) established in Springfield.
1832
— April 2: Springfield incorporated with "town" form of government, five-member board of trustees. Matheny named board president.
1833
— Calhoun plat name officially changed to Springfield
1834
— Discussion begins about relocation of state capital; Springfield is in the running.
1837
— Feb. 28: General Assembly chooses Springfield as new capital.
— April 15: Abraham Lincoln moves to Springfield.
— May: Brick courthouse dismantled, land turned over to state.
— July 4: Cornerstone laid for capitol building. City of Springfield assumes $50,000 construction debt.
1839
— Government offices start moving to Springfield. Illinois State Register moves from Vandalia to Springfield. Iles opens American House hotel.
1840
— April 6: Springfield voters approve a city charter, with mayor/aldermanic form of government.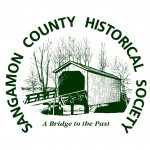 Contributor: Melinda Garvert