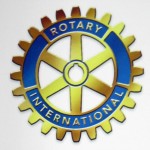 Rotary Club of Springfield, Illinois – the city's original Rotary group and one of five local Rotarys in existence as of 2015 – held an organizational meeting, attended by 23 prospective members, on June 24, 1913, according to A Century of Rotary in Springfield, Illinois, published by the club in 2013. The first president was O.G. Scott of the Scott Coal Co.
The local organization is part of Rotary International, a service organization of professional and business leaders founded in 1905 in Chicago by Paul Harris.
Springfield Rotary's initiation fee in 1913 was $5; annual dues cost $6 per year. The club was an immediate success; there were 40 charter Rotarians, and 35 more members joined in the first month.
Early meetings were usually held in members' homes, although the group sometimes met at the Leland Hotel, the Sangamo Club or Illini Country Club. A Century of Rotary gives a sample of the occupations of charter members: "bill posting, billiards, Canada lands, cigar manufacturer, concrete posts, express, form letters, homeopathic physician, multi-graphs and poultry dealer."
As membership rolls continued to grow, reaching 100 by 1921, the club began holding meetings at the St. Nicholas Hotel. A Century of Rotary described some of the program highlights:
During the 1920s, there were frequent joint meetings with other central Illinois Rotary clubs and other Springfield civic clubs. Some noteworthy meetings were broadcast by WCGS (actually WCBS – ed.) radio. These included a Rotary-sponsored meeting to organize the Inter-Civic Club of Springfield. The legendary explorer Commander Richard Byrd delivered the address to 700 attendees. At a subsequent joint meeting, famed musician John Phillip Sousa was present, with his marches being played by the Watch Factory Band.
Charity initiatives have been part of the local Rotary since its beginnings, with early beneficiaries including the Home for the Friendless, student scholarships and the cleanup of a "spot of vice." In 1941, the club raised $1,000 to build a boathouse for the Springfield Rowing Club.
The club's most lucrative fundraising event ever remains a War Bonds auction in 1941. Bidders purchased services from Rotary members. When Gov. Dwight Green offered to mow the lawn of the highest bidder, the Allis-Chalmers Manufacturing Co., which then had a Springfield plant, submitted the top offer, an astounding $460,000. (Of course, A-C had a big lawn.)  Rotary collected more than $1 million at the auction; through the entire war, A Century of Rotary reports, the club sold $3.7 million worth of War Bonds.
Francis Wenzel (1922-2008) joined the local Rotary in 1954. He not only served a term as president (1958-59), but also acted as the club's executive secretary – essentially, business manager — for many years. "We all remember his telephone calls with gentle reminders about Rotary deadlines, impending responsibilities and 'unspoken' assurances of support," according to A Century of Rotary.
Club meetings continued to be held at the St. Nick until the hotel closed in 1976. Meetings have been at Maldaner's restaurant since the 1980s.
Rotary International opened its membership rolls to women following a U.S. Supreme Court decision in May 1987. Rotary Springfield's first female members were Kate Steigerwald, Marge Campane and Carolyn Oxtoby, who were installed in October (Springfield's Sunrise chapter initiated the first local woman Rotarian, Patti Donsbach, three months earlier).  Oxtoby became the first woman president of Rotary Springfield – and the first in Rotary District 6480 – in 1992.
Two members of Springfield Rotary – Will Taylor (1930-31) and Robert Stuart Jr. (2005-06) – have served as Rotary International Directors. Stuart received the Distinguished Service Award from otary International in 2009.
The chapter's major service projects include the Springfield Rotary Foundation and Ridgely School, which the club adopted in 1991.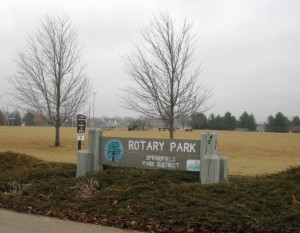 Rotary Springfield and the other two local clubs in existence at the time – Rotary South and Rotary Sunrise – donated $15,000 to the Springfield Park District, leading to establishment of Rotary Park on the city's west side in 1994. Rotary members have continued to contribute to improvements at the park.
Other Rotary clubs in Springfield are:
Rotary Club of Springfield South: Admitted to membership in Rotary International on Feb. 18, 1966, with 30 members.
Rotary Club of Springfield-Sunrise: Held its first meeting on Feb. 4, 1987 with 32 charter members.
Rotary Club of Springfield-Midtown: Received its charter on May 16, 2003.
Rotary Club of Springfield-Westside: Chartered on Feb. 27, 2008.
Overall, as of 2013, the five clubs had awarded 341 Paul Harris Fellowships and, since 1976, had contributed more than $900,00 to Rotary Foundation and $1.9 million to local community services.
More information: Seventeen members of Rotary Club of Springfield were interviewed in 1988 for the Oral History Program of what was then Sangamon State University. Those interviewed were: J. Fred Adams, Marty Baptist, Henry Barber, Don Blackburn, Charles Brosch, Ron Graham, J. Stephen Hall, John Haworth, Warren LaRue, Bill Montague, John Montgomery, Francis "O.B." O'Brien, Emmet Pearson, Joe Pehlman, Stanley Stern, Robert Stuart and Robert Uteg. The interviews can be read here.
A Century of Rotary in Springfield, Illinois is readable in the Sangamon Valley Collection of Lincoln Library.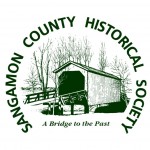 Original content copyright Sangamon County Historical Society. You are free to republish this content as long as credit is given to the Society.