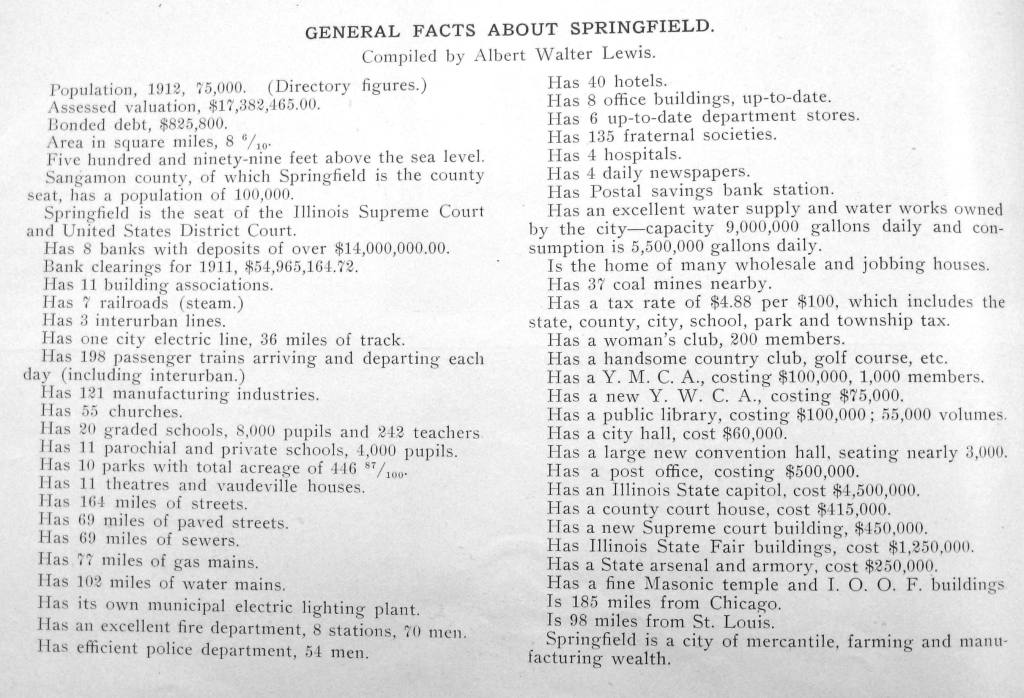 Above is a page from Springfield: The Capital of the State of Illinois (1912), published by the Springfield Commercial Association, a forerunner of the Greater Springfield Chamber of Commerce. Perhaps the most illuminating "general fact" to the modern reader is that, in 1912, 198 passenger trains came into or departed Springfield on a typical day.
The book's title page adds:
Containing numerous articles and interesting view of public buildings, state Capitol, Lincoln's Home and Monument, churches, schools, clubs, residences, parks, street scenes and industries of the city.

Object of the book: to acquaint the outside world with the city of Springfield, its advantages, resources and opportunities.

Arranged and compiled by Albert Walter Lewis.

For further information, address Secretary, Springfield Commercial Association.
Springfield: The Capital of the State of Illinois is mostly photographs, often small and difficult to reproduce well. Many probably were taken on the premises of Commercial Association members.
The full volume is available in Lincoln Library's Sangamon Valley Collection. Albert Walter Lewis compiled similar booster-ish publications for a number of other communities, including Pekin, Danville and Bushnell/McDonough County.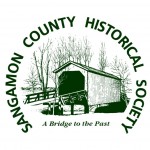 Original content copyright Sangamon County Historical Society. You are free to republish this content as long as credit is given to the Society. Learn how to support the Society.