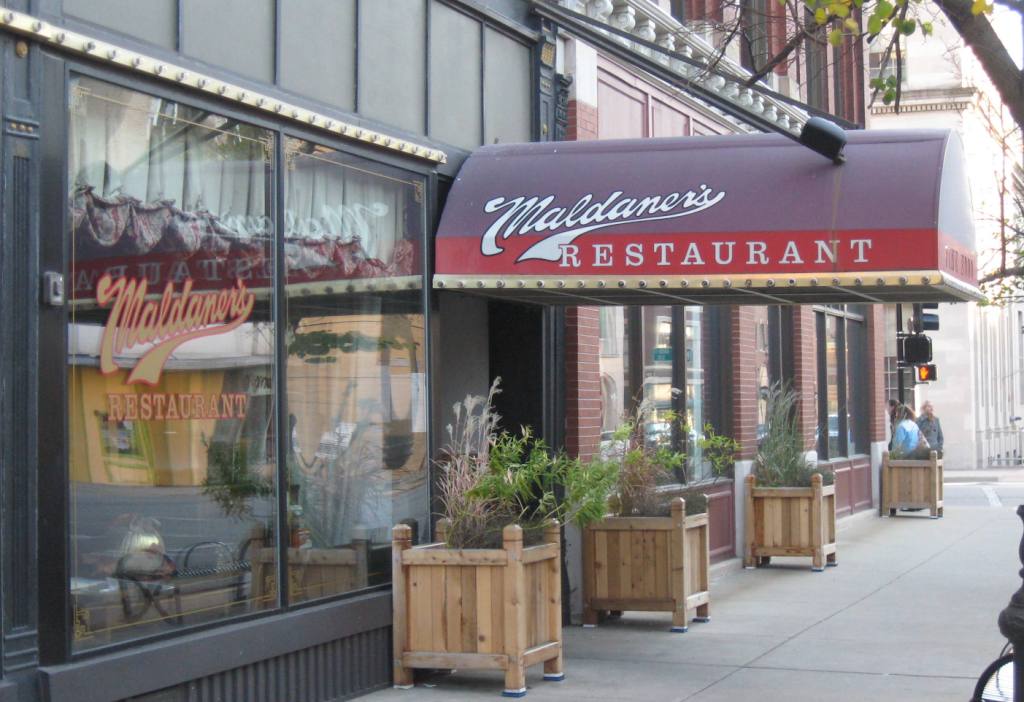 John Maldaner (1852-1924), the namesake founder of Maldaner's restaurant, got his start at age 14, making cakes and candies for a confectioner on the north side of what is now the Old Capitol Plaza. He went into the confectionery business on his own 18 years later, in 1884, and Maldaner's — "the home of fine foods" — today is Springfield's oldest restaurant.
John Maldaner, his widowed mother and three siblings moved to Springfield from Milwaukee in 1866, according to a March 21, 1920, story in the Illinois State Journal. He went to work almost immediately.
My first "job" was in the confectionery store of "Old Jake" Halfen, located on the north side of the square.  … We never worried about the eight-hour day then, but (a co-worker) and I opened shop at 6 o'clock in the morning and worked straight through the day until 9 o'clock at night. We considered that a good day's work then.
A year later, Maldaner became pastry cook at the Leland Hotel, where he helped cater such events as the 1874 dedication of Lincoln's Tomb.
Maldaner went into business for himself on June 18, 1884, opening a confectionery shop in the 200 block of South Sixth Street, a few doors north of today's Maldaner's. Two years later, he got a partner, Charles Frank, and the two took over a rival confectionery on the east side of what is now the Old Capitol square.  That business lasted until 1892.
When the partnership broke up, Maldaner moved his operation — candy, pastries, an ice cream parlor and catering — to 505 E. Monroe St. The shop settled permanently at today's location, 222 S. Sixth St., on May 16, 1896. "Maldaner will treat his patrons to music this evening at his ice cream parlor at his Sixth Street store," the Illinois State Journal reported. "Come and enjoy the music with your cream."
According to a chronology of the business on file in the Sangamon Valley Collection at Lincoln Library, John's son Charles joined the business in 1902. The two briefly branched out, adding a location in the 400 block of East Monroe Street and even operating the Grand Bowling Alley at 322 S. Sixth St. for a couple of years.
Maldaner's apparently began its transition from an ice cream parlor to a full restaurant in the 1910s, and newspaper ads show that Maldaner's had become "A Place for Particular People to Lunch" by 1914. "The quality of everything we serve is of the very best," one ad said. "Down town shopping or after the matinee our place is always popular. A good place for State Fair Visitors to lunch."
The change also might have been prompted by a fire in March 1911 that began in an adjoining clothing store and destroyed the interior of the restaurant. Maldaner's reopened four months later. "It is more than evident that expense was not spared," the Illinois State Register wrote.
Mahogany, art glass, plate glass, mirrors, cut glass, marble and imported til rival each other in an attempt to appear the most attractive and in their entirety form one of the most handsome interiors of any store building in the city. …The fountain is … resplendant with mahogany, marble and plate glass mirrors and bedecked with art glass light shades. It is a beauty and no mistake.

Both the back and front parlors are lighted with hanging art glass lamps containing 15 candle power tungston (sic) lights which adds a beautiful effect to the attractive interior. Best of all is to see the array of candies, cakes looking natural although amidst strange surroundings.
Walter Tabor (1888-1971), who had worked at Maldaner's since 1907, became a minor partner in the business in 1919 and took over full ownership from Charles Maldaner in 1934. Tabor oversaw another expansion of the restaurant, which by then was offering dinner as well as lunch. Tabor remained active at the restaurant until his death.
In 1977, building owner Carolyn Oxtoby (a descendant of the Pasfield family, the historic owners of most of the east side of the 200 block of South Sixth) expanded Maldaner's again, opening the second floor to restaurant use  — the area now is set aside for private events — and creating apartments on the third floor. (The Maldaner's project is one of the reasons Oxtoby, a leading advocate for downtown preservation, was named Springfield First Citizen for 1998.)
Michael Higgins, chef at Maldaner's since the 1980s and owner since 1995, introduced gourmet touches to the dinner menu, although lunch offerings tend more toward the traditional. Higgins also added a rooftop garden that provides some of the restaurant's fresh vegetables and herbs; beehives on the roof also provide honey for Maldaner's dishes.
In a nod to Maldaner's beginnings as a confectionery and ice cream parlor, however, the dessert list still includes homemade lemon sherbet, "a 120-year-old tradition … inspired from Mary Todd Lincoln's original recipe."
More information:
Pauline Fromm, a waitress at Maldaner's beginning in 1936, discussed the restaurant, including Walter Tabor's weekly habit of washing his coin receipts, in an oral history interview done by Josephine Saner in 1977.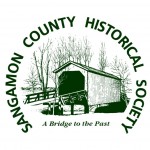 Original content copyright Sangamon County Historical Society. You are free to republish this content as long as credit is given to the Society.