Quick facts about Cathedral (later Griffin) High School (the link connects to much more school information on Illinois Glory Days, a website that chronicles more than 1,100 closed high schools throughout Illinois).
School opened as Cathedral: 1930
School name changed to Griffin: 1959
School closed: 1988
Now part of: Sacred Heart-Griffin High School
Team colors: Purple & Gold
School nickname: Cyclones
School song: "Make Griffin High Proud of You"

MAKE GRIFFIN HIGH PROUD OF YOU
IN EVERYTHING YOU SAY AND DO
MAKE GRIFFIN HIGH PROUD TO SAY
THAT YOU'RE A MAN A LEADER IN THE U.S.A.
AT GRIFFIN HIGH YOU ARE TAUGHT
TO WRITE YOUR NAME IN HISTORY
SO NOW ITS UP TO YOU
AND WHAT ARE YOU GOING TO DO
TO MAKE GRIFFIN HIGH PROUD OF YOU
PURPLE AND GOLD YOU GIVE US STRENGTH!
RAH! RAH! RAH!
PURPLE AND GOLD YOU GIVE US HOPE!
RAH! RAH! RAH!
PURPLE AND GOLD YOU GIVE US FAITH!
GO! FIGHT! WIN!
GRIFFIN HIGH, GRIFFIN HIGH WILL ALWAYS WIN!
Note: SGHS Class of 1965 graduate Chuck Clark had this information to share about the Griffin HS fight song: "It was adapted from a 1950s' song called Make America Proud of You by Jack Fulton. The original song is still in use by the Boy Scouts for ceremonial purposes."
Thanks to Phil Shadid for directing us to Illinois Glory Days.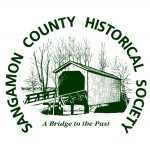 Original content copyright Sangamon County Historical Society. You are free to republish this content as long as credit is given to the Society.