The leaders ("potentates") of Springfield-based Ansar Shrine during its first 100 years included a Springfield mayor, a Springfield First Citizen and the last living person to have viewed the face of Abraham Lincoln.

Ansar Shrine was chartered on July 13, 1915. A local group led by Col. Richings Shand had received dispensation to form the new temple from the Shrine's Imperial Council more than a year earlier, in May 1914. Springfield's delegation overcame opposition from the Peoria and East St. Louis temples to win the organization vote.
Shriners International (formerly the Ancient Arabic Order of the Nobles of the Mystic Shrine) is a men's fraternity. To be eligible to join, a prospective Shriner must first be a Master Mason. "All Shriners are Masons, but not all Masons are Shriners," Shriners International notes.
Translated from Arabic, "Ansar" means "supporters" or "disciples"; Ansar Shrine's own web site translates the meaning as "those who give aid," referring in particular to Shriners' support for the 22 Shriners Hospitals for Children.
An estimated 3,000 Shriners from around the U.S. attended Ansar Shrine's first ceremonial, held at the Illinois State Fairgrounds on Sept. 5, 1915. Six special trains brought Shriners from around Illinois to Springfield for the events. The Illinois State Register previewed the ceremonial on Sept. 4:
The great attraction to-morrow for civilians will be the oriental parade in the downtown district … in which all the visiting patrols, bands and nobles will take part. …

The Watch Factory band will give a concert at 5 o'clock at the fair grounds and will also play at the banquet in the evening in the Dome building. …

The opening ceremonial session in the coliseum at 7 o'clock will be in charge of Medinah Temple of Chicago. Drills by patrols of the visiting temples will follow and the closing event is placed in the programme under the caption of "Troubles of the Novices," meaning an initiation. The affair may last well into the wee hours of the morning.
The fairgrounds was redecorated and buildings repainted in anticipation of the big event, the Register reported. In what no doubt was a major relief to Shrine organizers, the paper added, "The Ridgely sewer, which passes through the grounds and which has all summer been open, is at last covered and all connections made."
Shand (1867-1939) was a Rockford native and a veteran of the Spanish-American War who moved to Springfield to work in the Illinois adjutant general's office in the early 1900s.
Shand "was generally considered by his Masonic brethren as Springfield's No. 1 Mason, a distinction he relished and deserved," according to his obituary, published in the March 26, 1939, Illinois State Journal. He was Ansar's first potentate and the only one whose term covered two calendar years, 1914 through 1915. Later potentates all served only one year in office.
John MacWherter (1952 potentate) was Springfield mayor from 1951 to 1955. William Schnirring Jr. (1965) was named Springfield's First Citizen in 1989.
Fleetwood Lindley (1951) was 14 years old on Sept. 26, 1901, when President Abraham Lincoln's casket was opened for the last time prior to being permanently interred in a concrete-and-steel vault buried 10 feet below the burial chamber at the Lincoln Tomb State Historic Site.
Lindley (1887-1963) was present for the opening and later described Lincoln's face as "chalky white." By the time of his death, Lindley was the last living person to have seen Lincoln's face.
Ansar potentates over the years
1910s — Richings Shand, William Stacy, Dr. Albert Baxter , Frank Dickson , George VanCleve;
1920s: David McRoberts Jr., Harry Luehrs, George Wood, Herbert Woods, Harry C. Page, Dr. Euclid Rodgers, Samuel Bodman, Fred Pearson, L. Jean Wylie, Edward Irwin;
1930s: Francis Wilms, Fayette Shuster, Elmer Bradley, Otho Caldwell, Frank Sheets, Dr. Ezra Hazell, William McKenzie, Albert Pickel, John Barber, Dr. John Leib;
1940s: Roy Jones, Dr. Fred O'Hara, Vincent Dallman, David Finney, William Ruhle, Louis Hey, Walter Holmes, Paul Penewitt, Willis Reddick, Frederick Schlitt;
1950s: Frank Bridge, Fleetwood Lindley, John MacWherter, Charles Barber, W. Reed Barnhart, F. Robert Trigg, Ray Stout, William Kewley, Neil Souders, Cecil Morris;
1960s: R. Archie West, S. Byron Gaines, Kurt Bretscher, DeWitt Lindley, G. Wilbur Bell, William Schnirring Jr., Joseph Dudley, Charles Brosch Jr., John Watt Jr., Harry Kern;
1970s: Robert Drake, Dr. T.F. Harmon, Halbert Schussele, Chester Whitlock, Morton Caudle, Charles Fox, William Boys, Lacey Brooks, James Orr Jr., Charles Bostick;
1980s: Roger Meredith, William Shaw, Frank Mehan, G. Kenneth Judd, Robert Kent Sr., Dr. James Trotter, Frank Pickett, Robert Deffenbaugh, James Runyen, Marion Waddington;
1990s: Dale Satorius, Dr. Ogden Munroe, David Coontz, George Kennedy, Robert Bollman, Lester "Pete" Petersen, Derek McKinney, Terry Petty, Gail Miller, Terry Cutright;
2000s: L. Milton McClure, Danny Coker, Verlin Hibbs, Robert Oitker, Joseph Lucas, Kenneth Morey, Michael Donaker, Vernon McGregor, Myron Mendenhall Jr., David Marc Wilson;
2010s: John "Jack" Teaters, Scott Schuett, Timothy Finks, Wallace Stutz, David Wright (100th potentate), Chuck McEvers.
Sources: Ansar directory and calendar for 2014; Illinois State Journal and Illinois State Register archives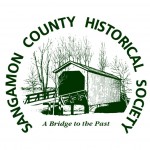 Original content copyright Sangamon County Historical Society. You are free to republish this content as long as credit is given to the Society.