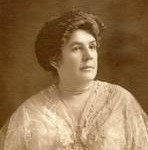 Jessie Palmer Weber was Illinois state librarian from 1898 until her death in 1926 and also helped organize and served as the first secretary of the Illinois State Historical Society.
She also was involved in creating the Journal of the Illinois State Historical Society, which she edited from 1908 until her death. She also prepared exhibits for events such as the 1904 World's Fair in St. Louis, helped establish Fort Massac State Historic Site, worked to erect markers at Lincoln sites and coordinated much of Illinois' celebration of its 100th anniversary as a state.
"It was natural that an institution which has its headquarters at Springfield should give special attention to the commemoration of Abraham Lincoln," Evarts Boutelle Greene wrote in a memory of Weber published in the October 1926 edition of the ISHS Journal.  "To Mrs. Weber, more than to any one else, was due the formation and steady enlargement of the Lincoln Collection, with its manuscripts and illustrative material of various kinds — an admirable piece of work …"
Weber, the daughter of John Palmer, who served as governor and U.S. senator, said at one time her goal was nothing less than "a complete history of the State and its counties and towns collected at the capital," according to a news release from the Illinois Historic Preservation Agency.
She also discussed Springfield's first black high school graduate in a speech at the dedication of Palmer School — named after her father — in 1914.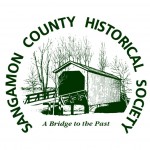 Original content copyright Sangamon County Historical Society. You are free to republish this content as long as credit is given to the Society. Learn how to support the Society.