For a time in the early 20th century, central Illinois was famed across the country as the home of important poets, writers who were inventing new forms of verse that spoke in the voices of a new age. If it is a cause of local pride that central Illinois produced a best-selling poet, it is a cause of astonishment that it produced two.
Edgar Lee Masters and Nicholas Vachel Lindsay were neighbors and near-contemporaries (Lindsay was the elder by 11 years) who became literary sensations at the same time. Masters' Spoon River Anthology came out in 1915 and "General William Booth Enters Into Heaven," the poem that made Lindsay famous, was published in 1913.
These works were talked about not only in the literary journals but in the newspaper columns in an era in which popular poetry was not appended to pop songs or show tunes. For a decade or so, works by Masters and Lindsay occupied much the same place in the parlors of the nation's middle-class households as do videos of hit films today. Alas, for Masters and Lindsay, the audience that read poetry dwindled after the 1920s.
As Lindsay scholar Laurence Goldstein puts it, Masters and Lindsay suffered death by Modernism, as the public ignored them and the critics disdained them in favor of poets now considered "major," such as T. S. Eliot, Ezra Pound, Wallace Stevens, Marianne Moore, and William Carlos Williams.
Lindsay's successors
One might expect that Vachel Lindsay's tragic life would set a discouraging example to other poets, but Springfield has continued to produce them. Robert S. Fitzgerald  (1910-85) is better known as a translator of the classics, but he also was an accomplished poet, as evidenced by such work as Before the Harvest, from 1956.
Deep and soft and far off over country
A train whistle is explaining something strange
To the cool night, so long, sweet, far away.
In your dark rooms under the elm branches,
Stir, O sleepers in the country towns,

Auburn, Divernon, Chatham, Jacksonville
This is the ebb and weary hour of night .
Only a child benumbed with dreaming
Wakes and listens to the visiting rain
Lick its tongues in the leaves and pass away.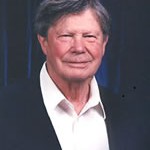 John Knoepfle ("rhymes with 'woeful,'" he has explained) was poet in residence at Sangamon State University, the predecessor of today's University of Illinois Springfield, from 1972 until his retirement in 1991. He wrote three books of poems and one book of stories that recall the landscape, history, language and people of central Illinois.
In Poems from the Sangamon, published in 1985, Knoepfle traced the Sangamon River from its source in a culvert near LeRoy to its confluence with the Illinois River. The trek inspired artful musings on topics from the vanished Kickapoo to a nuclear power plant.
Illinois poet laureate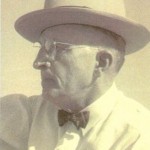 Sangamon County has a tradition of folk or vernacular poetry too. When Gwendolyn Brooks succeeded Carl Sandburg as Illinois's official poet laureate in 1968, she was widely described as the second person to fill that honorary post. But Brooks and Sandburg were preceded, at least informally, as Illinois' official bard by Springfield's Howard B. Austin (1886-1962).
Raised on a farm near Blue Mound, Austin was a largely self-taught accountant with a way with words. At a dinner for Sangamon County Democratic Party women in 1936, Austin memorialized the attendees in verse concocted on the spot.
The ladies fair have organized,
Have made their power felt;
They stumped the state, in love, not hate
For Franklin Roosevelt.
Among the guests that evening was Gov. Henry Horner, who was so impressed that he bestowed the honorific title on Austin. Austin remained the poet laureate until his death.
Contributor: James Krohe Jr.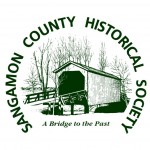 Original content copyright Sangamon County Historical Society. You are free to republish this content as long as credit is given to the Society.