The National Register of Historic Places includes more than 60 listings in Sangamon County.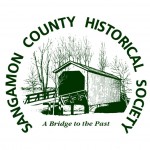 In addition to the linked list, more information on many of the sites is available on SangamonLink.org. Other entries will be added periodically.
Use SangamonLink's Index or the Search field above to find sites with full entries.