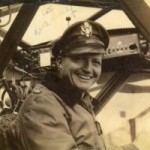 Thornton Walker* (1912-45) was the Illinois State Journal's part-time aviation columnist during the 1930s. A Flickr page set up by his son-in-law, Bill Strouse, contains many photos of Southwest Airport, along with reproductions of some of Walker's columns for the Journal.
Walker, a Rochester native, went to work for the Journal after graduating from Springfield High School. He eventually became one of the paper's Statehouse reporters. Meanwhile, he also learned to fly in the early 1930s and eventually owned his own Piper Cub. Walker's wife, Geraldine, whom he married in 1934, also was a pilot.
Walker later became publicity director for the Illinois Department of Agriculture, but continued to write his periodic aviation column, which mainly consisted of short items with a photo or two, for the newspaper.
Walker joined the Illinois National Guard as an enlisted man, but had risen to 1st lieutenant by the time his unit was called up for duty in 1940.
Deployed to North Africa, Walker became the personal pilot of Gen. Mark Clark in 1942. According to Lbirds.com, a web site named after the type of plane Walker typically flew, some of his other passengers included Secretary of War Henry Stimson, Gens. George C. Marshall and Dwight Eisenhower, and Secretary of the Navy James Forrestal. Walker's decorations included the Silver Star, Legion of Merit and Air Medal.
Walker was killed on Feb. 19, 1945, when the transport he was on for a leave in the U.S. crashed on takeoff from the Rome airport.
*Note: Walker's full name was John Thornton Walker, but he was known by his middle name, which he used in newspaper bylines or even, simply, by "T."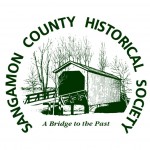 Original content copyright Sangamon County Historical Society. You are free to republish this content as long as credit is given to the Society.