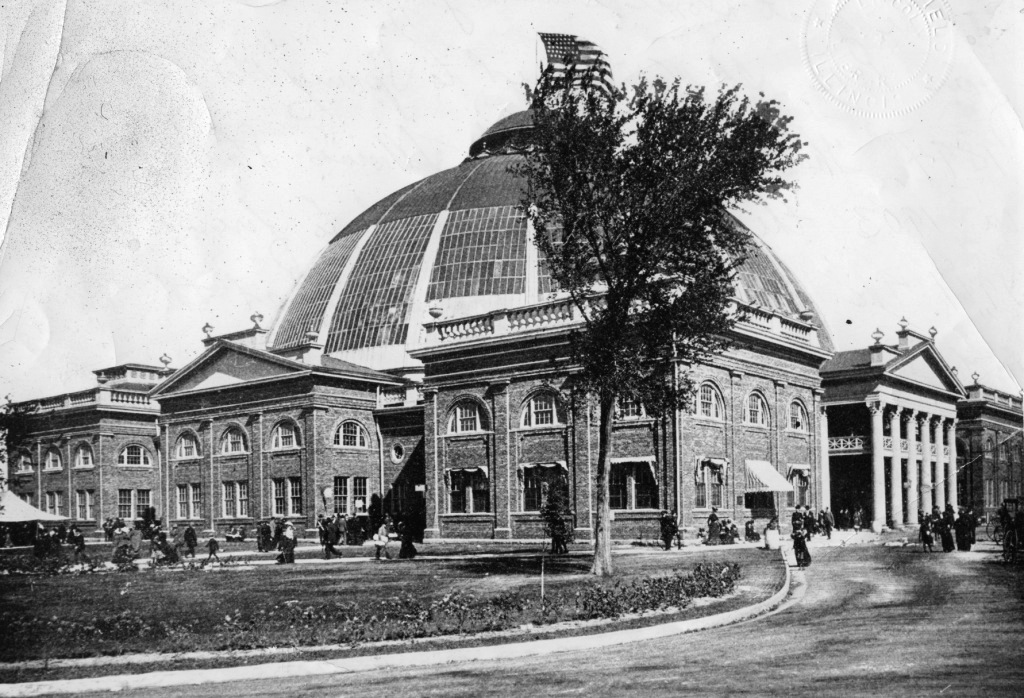 The Dome Building, which was on the Illinois State Fairgrounds from 1895 to 1917, originally was built for the 1893 World's Columbian Exposition in Chicago. The glass dome, 222 feet in diameter, was the world's second-largest unsupported dome.
Following the Chicago event, the state fair purchased the structure for $69,000, and it was dismantled and reassembled in Springfield. The building, located across the street to the east of the Exposition Building, housed horticultural displays and National Guard offices. It could hold 10,000 people.
National Guard soldiers were encamped in the Dome Building in August of 1917, preparing to be deployed for World War I. On the evening of Aug. 17, however, the building caught fire and burned to the ground. The huge glass dome collapsed an hour and a half after the blaze was discovered.
The Springfield Fire Department, which probably couldn't have saved the building anyway, was hampered by low water pressure. In addition, the nearby Ridgely fire station had been closed only two days earlier, so firefighters had to come from downtown Springfield.
The Dome Building fire was remembered by Henrietta Robinson Herndon in an oral history interview conducted by Barbara Herndon in 1972.
Many of us remember that night. I was down with my family at the station waiting for my brother Langdon to come back from his officer's training school, Camp Pike down in Arkansas. Jay Hill from Little Rock was with him, they had just been made second lieutenants and of course, expected to have the red carpet treatment when they got off the train. Well, there was lots of red in the sky but not much on the ground because immediately we went out to the fairgrounds to see the fire. The crowds were so great that we couldn't get very close to the fire, but it was a very exciting welcome to the boys who had just been made real soldiers.
No cause was ever determined. About 1,500 soldiers waiting to go to war were temporarily housed in the Dome Building, but investigations at the time found no evidence that they were at fault. None were injured.
The building was valued at $300,000, but insured for only $20,000. Some trusses and brick from the Dome Building were salvaged and used in the construction in 1918 of what now is the Hobbies, Arts and Crafts Building.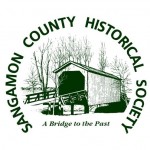 Original content copyright Sangamon County Historical Society. You are free to republish this content as long as credit is given to the Society.