The first drive-in restaurant in Springfield was the Sugar Bowl at 11th Street and South Grand Avenue, according to Fast Food: Roadside Restaurants in the Automobile Age, written by John Jakle of Champaign-Urbana and Keith Sculle of Springfield. The 11th Street Sugar Bowl, co-owned by Teddy Gray, began providing curb service by at least 1926, Jakle and Scully report.
Because Jakle and Scully were already familiar with Springfield, they use the city as a case study for their larger review of the growth of chain restaurants nationwide. Some of the other nuggets in their 25-page analysis of Springfield dining include:
*Until the mid-20th century, nearly all of Springfield's restaurants were clustered around the square (now the Old Capitol Plaza). Street vendors may also have intermingled," Fast Food says. "… Ed Crastos, who in 1899 began selling tamales and chili garnished with crackers served on tin pans from a cart one block south of the courthouse, perhaps typified in Springfield. The city's fondness for chili seems to have started in this early era."

*The number of "highway cafes" in Springfield grew from none in 1915 to 46 in 1935, 107 in 1955, 149 in 1975 and 235 in 1995.

*Meanwhile, the number of "lunchrooms/cafes/diners dropped from 118 in 1935 to 21 in 1995.

*The city had only 15 chain restaurants in 1955 — including three Jack Robinson Systems, a homegrown chain, and two Steak 'n Shakes, where the Stuller family of Springfield was that chain's first franchisee. However, McDonald's had not yet reached the city. By 1995, there were  130 chain outlets in the city, including nine each of McDonald's and Hardee's.
Jakle and Sculle focused in particular on the rise and fall of the Jack Robinson System, a small chain named after its founder, an entrepreneur originally from southern Illinois. Robinson started the chain with a diner just east of downtown Springfield in 1934, Jakle and Sculle wrote.
"Seeing the quickened pace of business along city streets dispersing trade outward from the city's center, Robinson opened three hamburger joints between 1935 and 1937 on streets rich in automobile traffic, the first in Decatur … and the last two in Springfield," they wrote. "His purchase of porcelain enamel-clad diners (which White Castle manufactured) … reflected his fascination with images of mobility."
Robinson himself sold out to go into the oil business after World War II, but, under different management, the mini-chain lasted until the 1980s, according to Fast Food.
Portions of Fast Food: Roadside Restaurants in the Automobile Age by John Jakle and Keith Sculle (1999) are available online. Fast Food also is available at Lincoln Library, Springfield.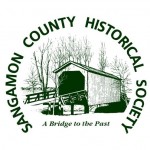 Original content copyright Sangamon County Historical Society. You are free to republish this content as long as credit is given to the Society.